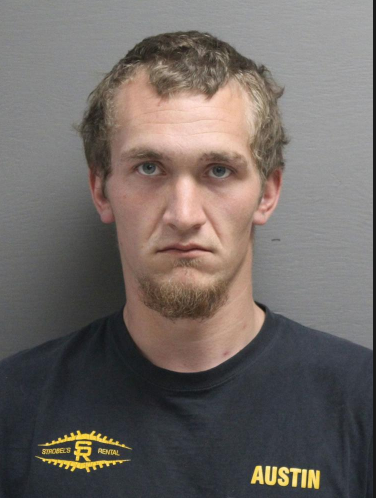 An innocent puppy named Sadie lost her life after chewing on a man's Xbox headset. The puppy killer is identified as Austin Pierson, of Great Falls, Montana. According to charging documents, Pierson became enraged after discovering Sadie had chewed his new Xbox headset.
This man chose to "discipline" Sadie in the most cruel fashion – beating her to death with his beloved Xbox headset! Beating her wasn't enough – he also kicked her, causing injuries so severe that she passed away.
This type of despicable violence cannot, and should not, be tolerated. Pierson is facing two charges of aggravated animal cruelty. Please sign the petition asking for the prosecutor to pursue the maximum punishment – Pierson should NOT be offered a plea deal, this innocent puppy deserves justice!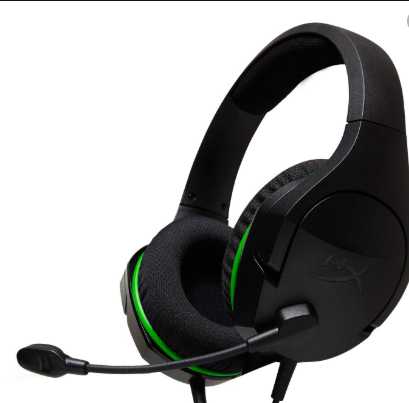 An Xbox headset was of more value to Austin Pierson than an innocent puppy's life. This man was so upset about the pup chewing his headset that he decided to beat the puppy to death – the beating left the headset in pieces and the puppy with fatal injuries, including broken ribs and a punctured lung.
The puppy Sadie who lost her life was not Pierson's only victim – the pup's owner (Pierson's girlfriend) has another dog who was also beaten badly enough for his femur to be fractured! This man is dangerous and he needs to be put away and forbidden from ever owning, or being around, another animal. His behavior is unconscionable and unforgivable!
Your signatures will be presented to Cascade County officials along with our letter requesting that Pierson be punished to the fullest extent of the law. Please stand with us as we fight for justice!
News:
https://www.khq.com/regional/puppy-killed-by-man-after-it-chewed-on-a-headset/article_a92d0af9-a9c3-531b-9082-f977a30c4fc8.html
Update 7/29/2021: Animal Victory has learned that the Status Hearing has been continued to August 20, 2021, at 1:30 p.m., and the Jury Trial has been continued to August 30, 2021, at 9:00 a.m. Please sign (and share) if you haven't already!
Update 2/23/2021: The Prosecutor's office has informed Animal Victory that the court has been scheduled for June 1, at 9:00 a.m.
Update 7/15/2020: The lead prosecutor, Josh Racki, has informed Animal Victory that cases are delayed due to Covid-19. Pierson's case may be delayed up to a year, but Prosecutor Racki assures us that he will not let this case be forgotten.
Update 6/30/2020: Read our letter to County Attorney Josh Racki Here
Update 6/25/20: Austin Pierson is being arraigned today. He is currently out of jail on a pitifully low bail set by the Judge.
Please continue to sign and share as we pursue this case with your signatures and comments.
* Individuals are presumed innocent until proven guilty in a court of law.
PRIOR SIGNATURES : 21152
Justice For Puppy Beaten To Death For Chewing Xbox Headset
34
signatures = 0% of goal
34
Damiano Giustina
Sep 18, 2021
33
Sabine Fontaine
Sep 18, 2021
32
Kit Dugan
Sep 18, 2021
31
Teri Paszotta
We need tougher laws, more judges with balls to hand down stiffer sentences & justice to those affected by sick abusers of animals in our communities. It's going on in your city and those that prey on the most vulnerable are WEAK COWARDS & THE LOWEST, POOREST EXCUSE OF BEINGS WALKING THIS EARTH!
Sep 17, 2021
30
Hannah Golden
What a loser that's why my kids won't be gamer boys
Sep 15, 2021
29
sherry mainquist
Pierson, is a sick person and needs never to own or be allowed to be around any animals the rest of his life!!!
Sep 15, 2021
28
Ann Freeman
Sep 15, 2021
27
astrid suchanek
Sep 13, 2021
26
Kennedy Roop
Sep 12, 2021
25
geno j Berchem
Sep 10, 2021
24
Shelly Berchem
Sep 10, 2021
23
Sophie Emlek
Sep 09, 2021
22
Dodie Harrison
Sep 08, 2021
21
Ilana Karapetyan
Sep 08, 2021
20
Jan Anderson
Sep 08, 2021
19
Melissa Curtis
Sep 07, 2021
18
Damiano Giustina
Sep 07, 2021
17
Kelly Lagace
Sep 03, 2021
16
H Lepage
Apply the law of retaliation!
Sep 03, 2021
15
Cecilia Lalinde
Aug 29, 2021
14
lara balser
Aug 29, 2021
13
Daniel Pawlowski
Aug 28, 2021
12
Corinne Brown
Aug 27, 2021
11
Marina Ris
Aug 27, 2021
10
Teresa Corner
Aug 24, 2021
9
Chinanan K.
Aug 24, 2021
8
laura raforth
Aug 23, 2021
5
Gisele Mcloughlin
Aug 22, 2021
PRIOR SIGNATURES : 21152
---