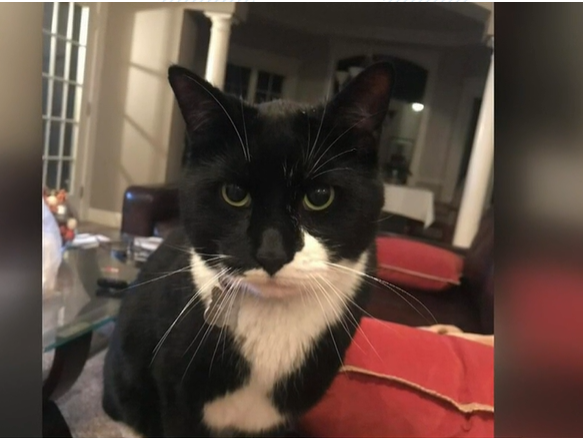 Rock Island, Illinois – In April, a beloved cat was discovered dead not far from his owner's home. The black and white cat, named Milo, had been skinned and gutted – all of his organs were gone, aside from his kidneys which were surgically removed and placed next to his body.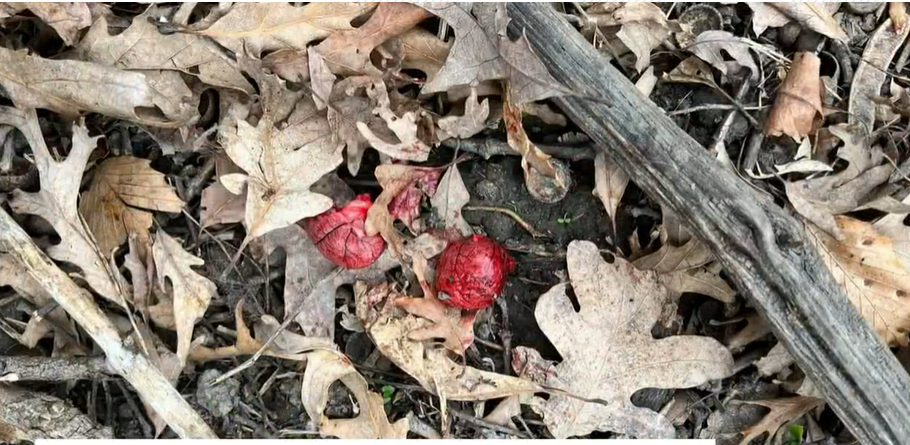 Milo's owner, Steve Havercamp, found the body approximately 40 yards from his home. He called animal control and the responding officer told him that it was the worst case of animal cruelty that he had seen in his 30-year career. Havercamp recounted what the officer told him,
"He was so shocked by it. He called the detective in to conduct a full investigation because this is an animal cruelty charge, which is a felony."
Describing Milo's mutilated body,
"His flesh was cut with a sharp blade that can be seen by how the flesh was removed, sharp edges to the cuts. All the muscle and tissue was flayed from the bone. There's no bite marks; there's no teeth marks, and you can see the surgical precision in place."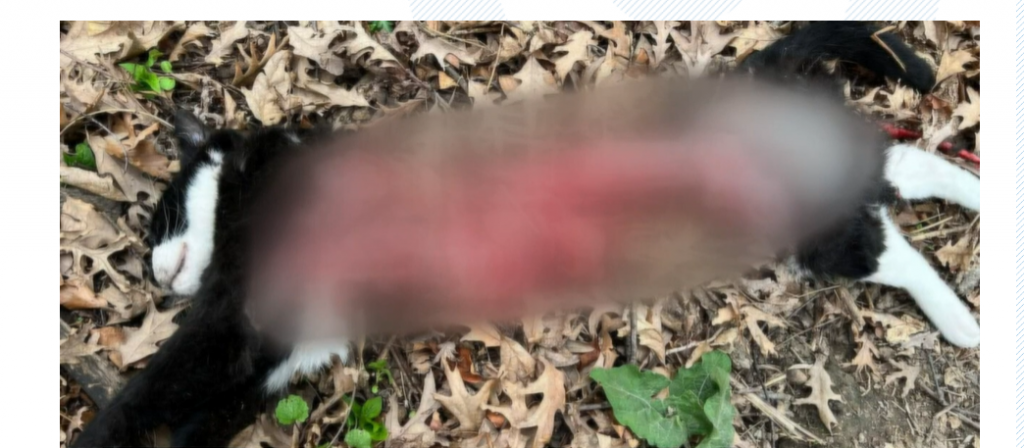 Anyone who could commit a savage crime like this must be found and punished. This is an abhorrent act of cruelty and Animal Victory wants the person responsible to be found and held accountable. In addition to creating a petition to raise awareness of this crime, Animal Victory is contributing $1000 to a reward fund. Please support us as we work to find the person behind this evil crime.
If you have any information about these crimes or any person(s) involved, you are urged to call Crime Stoppers at 309-762-9500 or submit a Web Tip.  You do not have to give your name.  CRIME STOPPERS will pay a cash reward of up to $2500 and you can remain anonymous.
You can also provide tips/information about this situation to the authorities at 309-732-2677.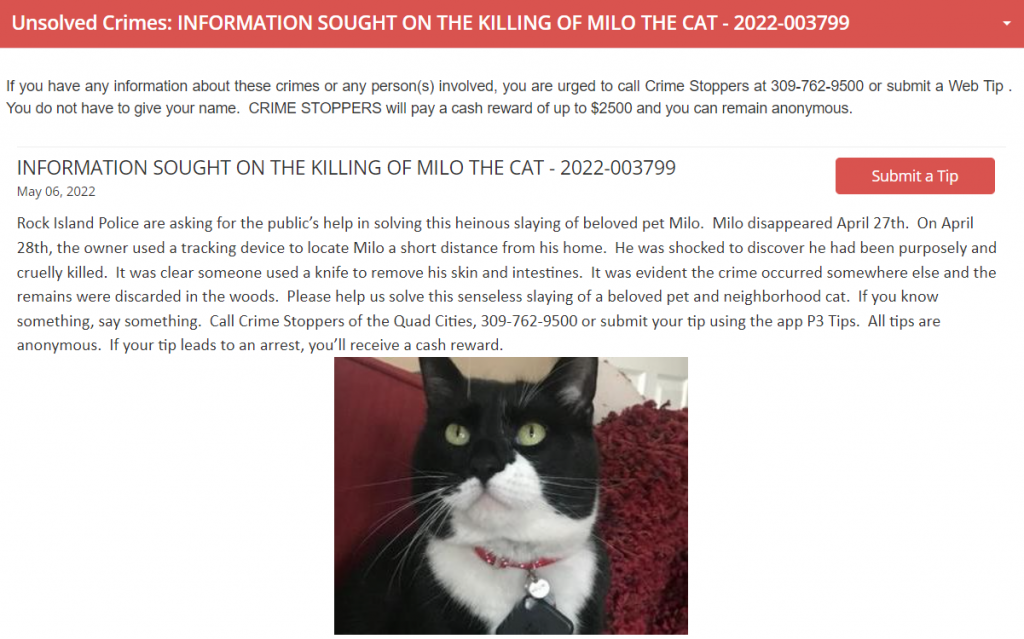 Update 6/21/2022: Animal Victory has sent 16,945 signatures to Chief Of Police Richard Landi.
Note: Individuals are presumed innocent until being found guilty in a court of law. Animal Victory relies upon the authorities and the court system to determine guilt or innocence.
News:
Justice For 'Milo,' Cat Found Skinned And Gutted Near His Family's Home
17,265
signatures = 86% of goal
17,265
matilde damian
Nov 20, 2022
17,264
Lisel Sipes
If anyone did that to my cats I would shove them in a meat grinder head first. Lock this murdering bastard up because he will do it to a child next!
Nov 19, 2022
17,263
Dana Dykes
Nov 19, 2022
17,262
Linda Murphy
horrific
Nov 18, 2022
17,261
Anita murphy
sick fucks
Nov 18, 2022
17,260
Wendy Anderson
Nov 04, 2022
17,259
Amy Ong
Oct 28, 2022
17,258
Tuula Niemi
Oct 25, 2022
17,257
Paul Serrano
Oct 23, 2022
17,256
Irene Murray
This monster must be found at all caught and given the horses penalty and a prison time and fun phone to the max! This cannot be let go of it needs to be dealt with!
Oct 23, 2022
17,255
Claire Sefiane
Oct 22, 2022
17,254
Lisa Cairns
Oct 19, 2022
17,253
Tanya Barsoumian
Oct 17, 2022
17,252
Johanna Pino
Oct 15, 2022
17,251
Kristien Ghys
Humans, ashamed I'm a part of them.
Oct 12, 2022
17,250
Colleen Bourgault
Oct 10, 2022
17,249
Mirlan Bayaman
Oct 09, 2022
17,248
Shannon Nichols
Oct 07, 2022
17,247
Martine Dauguet
Oct 07, 2022
17,246
Chloe Houghton
Oct 06, 2022
17,245
Julie Goss
Oct 04, 2022
17,244
Xochitl Quintanilla
Sep 30, 2022
17,243
Helen Sullivant
This is disgraceful!
Sep 22, 2022
17,242
Sterling Long-Colbo
Sep 21, 2022
17,241
Jessica Swaysland
Sep 21, 2022
17,240
Annette Wynne
Sep 18, 2022
17,239
Emma Letay
Sep 18, 2022
17,238
Nereida Alamo
Sep 17, 2022
17,237
Guisselle Martinez
Sep 17, 2022
17,236
Jay Rich
Sep 16, 2022
---