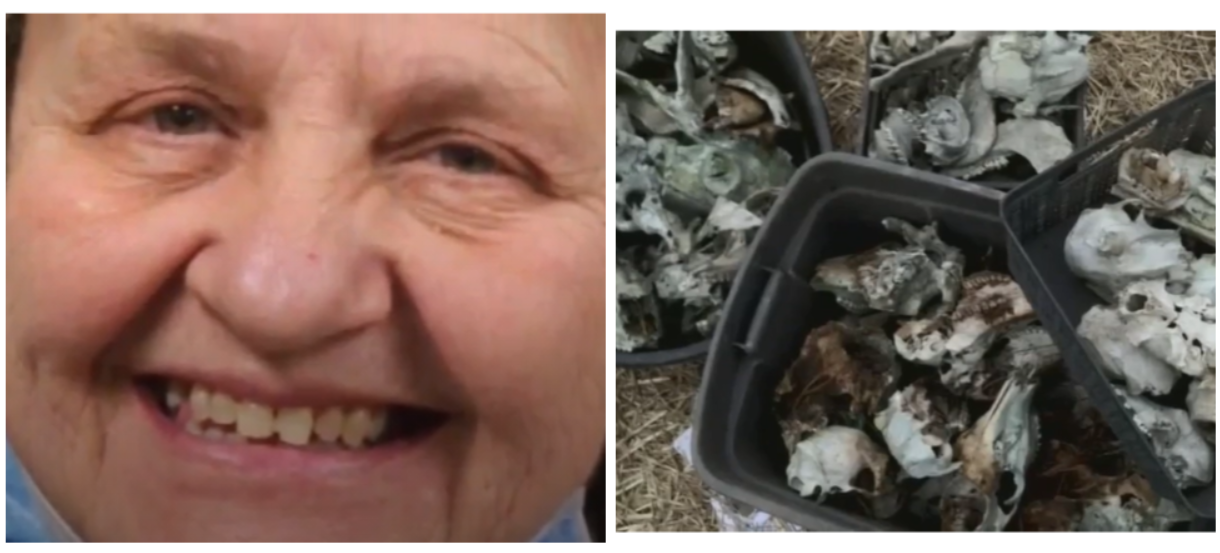 Grundy County, Tennessee – A nightmare situation was discovered at Margaret Allanson's property in Grundy County, Tennessee. The authorities found over 250 dogs and puppies on the property, in addition to hundreds of deceased dogs.
This isn't a first for Allanson – back in 2012, the local authorities were called to her property and found over 100 dogs and puppies, but she wasn't prosecuted, and the initial situation has morphed into a huge, cruel, nightmare.
Margaret Allanson is charged with Aggravated Animal Cruelty – please sign the petition today to ensure that this woman does NOT receive a plea deal. She must receive the maximum sentence AND be prohibited from ever owning an animal again.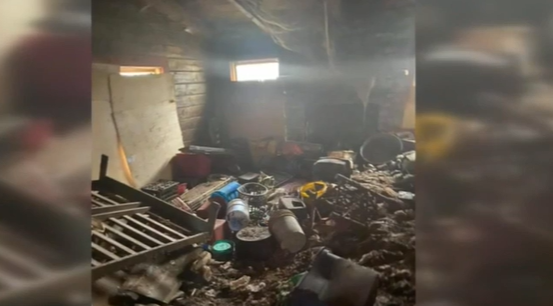 This wasn't just a case of hoarding – Margaret Allanson was making money by selling puppies. Cynthia Turner, a volunteer for Dogs on Borrowed Time, told News Channel 9, "We did look at her LSN (Local Sales Network) account, and there were three Blue Healer puppies that she had listed for $300 each."
A rescuer created a social media post about the horrific discovery at Allanson's property – it reads in part:
"This is what nightmares are made of people. In 2012 another group came in and took over 100 dogs off property and then later another rescue and yet here we are again. Hopefully the legal system works and the owner will not be allowed to own another dog."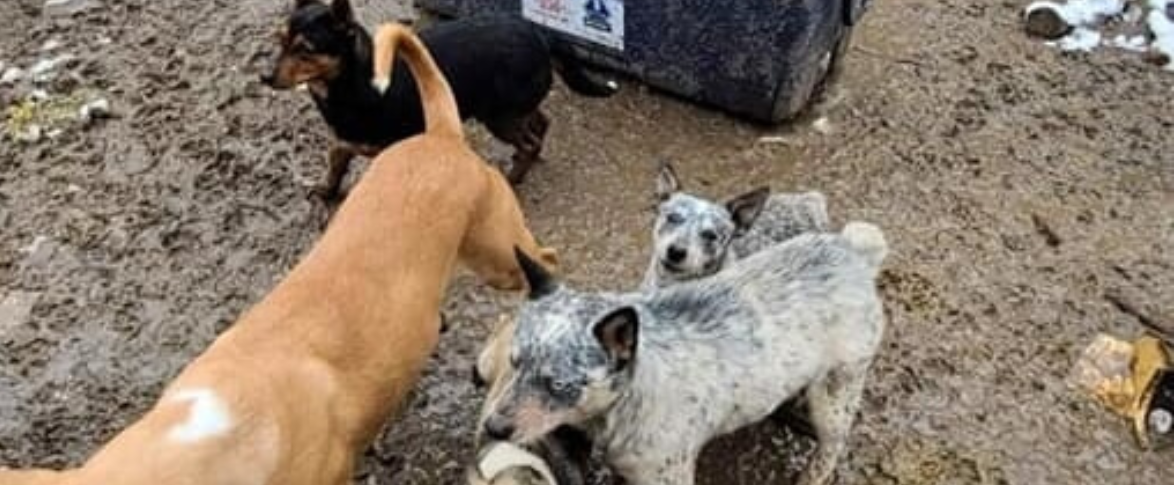 Margaret Allanson's property was deplorable. The dogs found there were living in filthy, inhumane conditions, and hundreds suffered and died. This woman must be brought to justice! Your signatures and comments will be presented to officials, along with our letter demanding that she be forbidden from owning animals in the future, and that she receive the maximum sentence for the aggravated animal cruelty charge.
News:
Individuals are presumed innocent until proven guilty in a court of law.
Update 2/23/2022: Animal Victory has spoken with the court receptionist and learned that the next court date is scheduled for June 13, 2022.
Update 8/5/2021: The criminal clerks office has informed Animal Victory that the next court date is scheduled for August 17, 2021.
Update 2/18/2021: The Clerk of Courts Office has advised Animal Victory that the next court date has not yet been assigned as they are waiting on assessment papers. We have learned that all of the dogs from this seizure tested positive for heartworms, seven of them died and 217 are still in holding; no adoption plans are currently in place.
Update 1/26/2021:  Prosecutor David McGovern has been assigned to the case. The first court date was in General Session Court on Jan 19. Read our letter here.
PRIOR SIGNATURES : 16016
Animal-Protection-Laws-of-Tennessee-2020-Animal-Legal-Defense-Fund (1)
Hundreds Of Dogs, Alive And Dead, Found At Nightmare Property Where Woman Ran Illegal Puppy Mill
199
signatures = 1% of goal
199
Cornelia Herschel
I can't tell how much I hate these ignorant, indifferent monsters who let the animals that depend on them suffer and even die without caring. They should suffer exactly the same fate as the animals!!!!!!
Jun 23, 2022
198
Olga Espinoza
Jun 23, 2022
197
Rochelle Massey
Jun 21, 2022
196
Angela Steinberg
Jun 18, 2022
195
Debbie Mccollum
Jun 12, 2022
194
Carie Matriciano
Jun 02, 2022
193
Grace Vendemio
Jun 02, 2022
192
Sara Sampkin
May 29, 2022
191
Janice VanMarter
May 29, 2022
190
Patti Molero
May 14, 2022
189
Alessia Di Buono
May 14, 2022
186
Adrienne Kaiser
May 05, 2022
185
Angela Dennis
May 05, 2022
184
Deborah knox
Evil
May 01, 2022
183
Cheryl Harlow
Apr 29, 2022
182
Mitra Pejman
Apr 29, 2022
181
karin schmitz
Apr 25, 2022
180
Frank Schultz
Apr 24, 2022
179
Sharon Hasek
Apr 21, 2022
178
Caroline Van Haeften
Margaret Allanson's belongs in jail, made to pay a large fine, never to own or work with animals again under any circumstances. We need an animal abuse registry! This evil woman belongs on it.
Apr 21, 2022
177
SANDRA LOFARO
HUMANS ARE THE CRUELEST ANIMAL ON EARTH!
Apr 21, 2022
176
Roslyn Pollinger
Apr 20, 2022
175
Sydney Allrud
Apr 10, 2022
174
Michael Casella
Apr 08, 2022
173
Juliana Jordan-Huber
Apr 05, 2022
172
Jocelyn Warburton
Apr 01, 2022
171
kliontia-kalia konstantinou
Mar 25, 2022
170
sari La Rue
Mar 21, 2022
PRIOR SIGNATURES : 16016
---