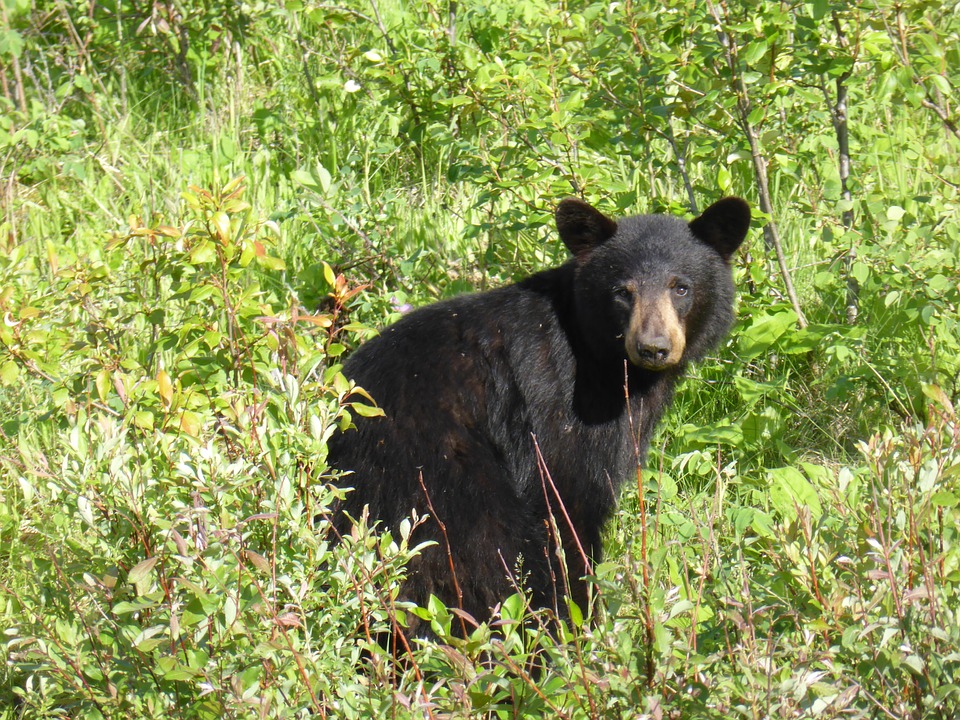 Asheville, NC – On September 29, a couple took their dog into a protected area on the Blue Ridge Parkway in Asheville. The couple broke the rules and let their dog roam off-leash, which resulted in the dog charging at a young bear in the area.
The dog's barking agitated the bear and it resulted in the bear charging at, and attacking, the couple. In a statement, the Park Service said:
"Likely aggravated by the dog, the bear acted defensively toward the dog and the couple. Over the next several minutes, there were repeated attacks by the bear while the couple retreated with their dog to the safety of their vehicle,"
The couple drove to a hospital to be treated for minor injuries, but now the bear involved in the incident is destined to die. Wildlife officials have stated that if the correct bear is located and positively identified, it will be "humanely euthanized."
Plans to kill the bear have not been well received by members of the public, who point out that human carelessness is to blame, not the bear's aggression.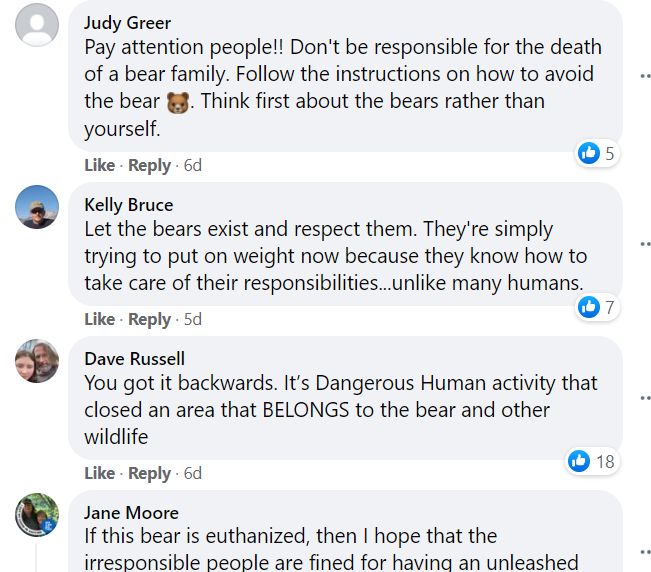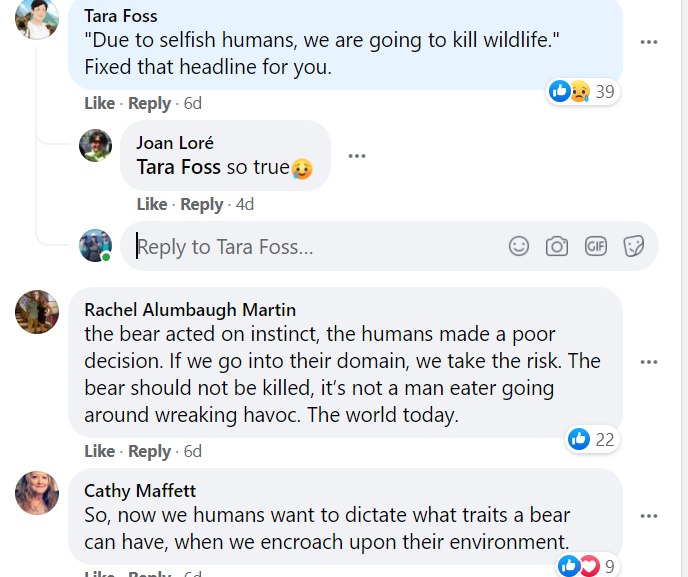 The couple with the dog broke the rules:
"The parkway is a sanctuary for bears, since it provides their natural, forested habitat, and hunting is prohibited. Dogs must be on a 6-foot leash on parkway land. Owners who do not leash their dogs face a possible fine."
The couple most likely won't face any charges, but the bear will be killed if he is identified. Does this seem fair? The bear was in his own habitat, and he reacted when aggressively charged by the dog – but he may die for having a natural reaction.
If you think this situation is wrong, and that this bear deserves to live, please sign the petition today!
Target: NC Wildlife Resources Commission (NCWRC) along with the Chairs, Co-Chairs, and Members of the NC General Assembly Wildlife Resources House Standing Committee.
News:
Blue Ridge Parkway News Release on Facebook
Update October 25, 2021: Animal Victory sent 17,583 signatures along with our PETITION LETTER to the following:
Help Stop The Killing Of A Young Bear Who Attacked Couple After Their Off-Leash Dog Charged Him
17,603
signatures = 88% of goal
17,603
Ski Hayes
Oct 27, 2021
17,602
Jo Bird
Oct 27, 2021
17,601
Anonymous
Oct 27, 2021
17,600
Jean Laube
Oct 27, 2021
17,599
bec marant
Oct 27, 2021
17,598
Brian Stephens
Oct 26, 2021
17,597
Lisa Kerchner
Oct 26, 2021
17,596
Lisa Scharin
These people knew they were entering wilderness where they should've been prepared, smart in the likelihood they would encounter predators-Letting your dog run loose isn't wise or safe even in the wilderness-these dogs can also run away and get lost. The bear was IN it's HOME-the people were the EVADERS! LEAVE the BEAR ALONE-it was probably defending CUBS!!!!!
Oct 26, 2021
17,595
Haley Marino
Oct 26, 2021
17,594
Denise Carlson
Oct 26, 2021
17,593
Saffron Dafnias
Oct 26, 2021
17,592
Helen Hamzavi-Zarghani
Oct 26, 2021
17,591
Janet Gressel
Oct 26, 2021
17,590
Jean Steel
Oct 26, 2021
17,589
toni bernardo
Oct 26, 2021
17,588
Diana Miji
Oct 26, 2021
17,587
Doris Telles
Oct 26, 2021
17,586
Kelly Roper
Oct 25, 2021
17,585
Sean O'Dell
Oct 25, 2021
17,584
PHELECIA CORPENING
Oct 25, 2021
17,583
Mellissa batdorff
Oct 25, 2021
17,582
Judith Brown
Oct 25, 2021
17,581
Leimamo Oshiro
Oct 25, 2021
17,580
Stephanie Lomax
Oct 25, 2021
17,579
Marie Horan
Oct 25, 2021
17,578
Amanda Long
Oct 25, 2021
17,577
Robert Mendenhall
Oct 25, 2021
17,576
Beverly Magallanez
Oct 25, 2021
17,575
Brenda Giberson
Oct 25, 2021
17,574
Madeleine Johansson
Oct 25, 2021
---