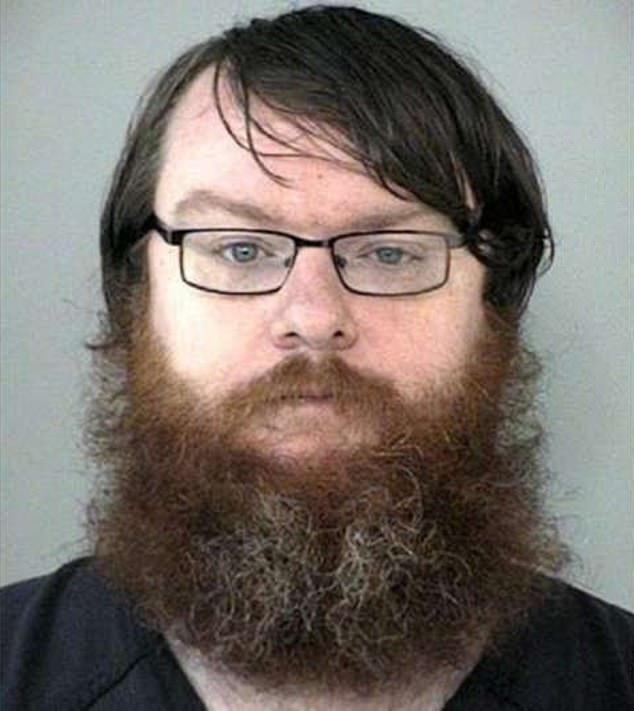 A former Texas high school teacher is facing multiple counts of animal cruelty for allegedly torturing and killing four kittens to relieve stress. The man accused of these atrocities is identified as 29-year-old Graham William Reid of Sugar Land. The allegations Reid is facing are damning – according to court records, he used a variety of objects to bludgeon his own kittens when he was "stressed or frustrated."
The kittens who perished were Cabbage, Parsnip, Carrot and Broccoli – please sign the petition today to put this man away for as long as possible! These innocent kittens deserve justice.
Graham William Reid's appalling acts of cruelty were discovered thanks to a Sugar Land veterinarian who went to the authorities after becoming suspicious about the deaths of Reid's young felines following appointments to treat a variety of terrible injuries. The authorities arrested Reid on April 28 – he is charged with four counts of cruelty to non-livestock animals.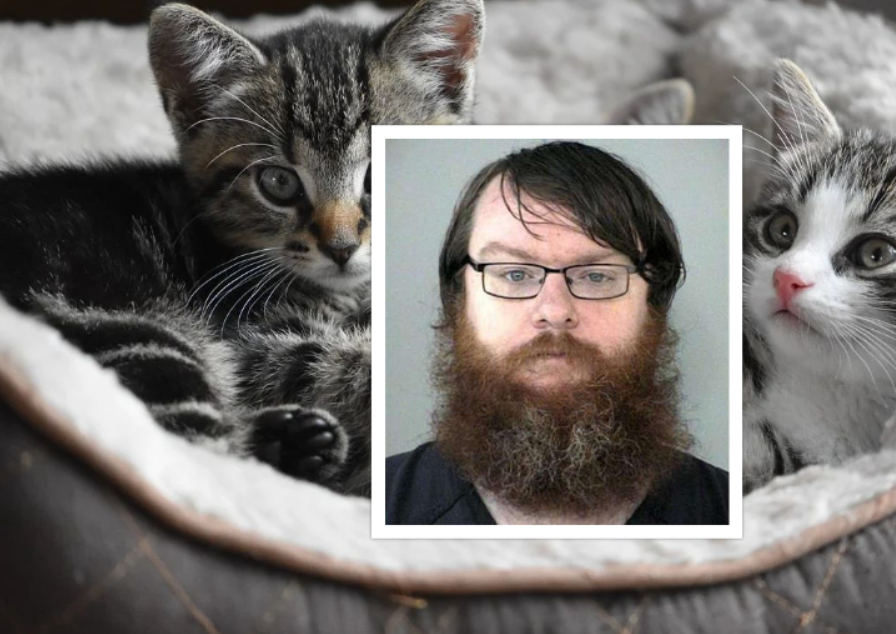 Court records outline the multitude of injuries these kittens suffered before dying. The kittens, who were kicked and bludgeoned, sustained broken bones, broken teeth, cut tails, and bloodied toes. Reid took the grievously injured kittens to various veterinary clinics in the area for treatment, and then allegedly told staff that the felines died later.
According to court records, Reid attacked the kittens during times of stress and frustration – he said that beating the kittens made him "feel powerful." The records indicate that this man attacked one of the kittens with a metal workout bar and another with a scratching post. Yet another cat died after Reid viciously attacked it with a litter scoop that was used like a hammer. Imagine the fear and pain that these kittens suffered – these acts of violence must have strong consequences!
This man worked at the Fort Bend Independent School District – he was in a position of authority and influence for youth, and this is what was happening behind closed doors. The Fort Bend ISD issued the following statement:
"We have been made aware of a disturbing animal cruelty allegation against a teacher who is no longer employed with the District. We are unable to comment further as the matter involves an ongoing criminal investigation. Please know the safety and security of our students is our top priority and we are taking steps to safeguard the emotional well-being of our students by making well-trained counselors available to the teacher's former students."
Though Reid is no longer employed with the school district, there is a chance that he could be in a teaching position in the future if the courts do not forbid him from doing so. We want your signature to help us persuade the court to hold this man FULLY accountable for his actions. We want to see him receive the maximum sentence for each charge, AND lose his ability to teach. He must also be prohibited from ever owning another animal.
News:
Individuals are presumed innocent until proven guilty in a court of law.
Update 7/27/2021: Animal Victory has sent 6,1150 signatures to Prosecuting Attorney Karey Sopchak.
Update 6/15/2021: Animal Victory has obtained court information regarding the State of Texas vs Graham William Reid:
Case Type: Adult Felony – Filed by Indictment, on 5/24/2021. Location: 240th District Court
Charges: Reid, Graham William Statute Level Date
1. CRUELTY NON-LIVESTK ANIM:KILL/POISON/SBI 42.092(c-1) Third Degree Felony 12/16/2020
2. CRUELTY NON-LIVESTK ANIM:KILL/POISON/SBI 42.092(c-1) Third Degree Felony 01/12/2021
3. CRUELTY NON-LIVESTK ANIM:KILL/POISON/SBI 42.092(c-1) Third Degree Felony 01/22/2021
4. CRUELTY NON-LIVESTK ANIM:KILL/POISON/SBI 42.092(c-1) Third Degree Felony 03/03/2021
The first court appearance was scheduled for 6/14/21, but it has been rescheduled to 8/2/2021.
PRIOR SIGNATURES : 16328
Former High School Teacher Accused Of Killing Kittens To Relieve Stress
162
signatures = 1% of goal
162
Anonymous
Sep 19, 2021
161
Steve R
Hopefully he will get prison time, then he will be subjected to other prisoners feelings of frustration
Sep 19, 2021
160
Sabine Fontaine
Sep 18, 2021
159
Jaqueline Dillman
Sep 18, 2021
158
Teri Paszotta
We need tougher laws, more judges with balls to hand down stiffer sentences & justice to those affected by sick abusers of animals in our communities. It's going on in your city and those that prey on the most vulnerable are WEAK COWARDS & THE LOWEST, POOREST EXCUSE OF BEINGS WALKING THIS EARTH!
Sep 17, 2021
157
Virginia Lovett
Prison !!!!!!!!! Evil Sociopath !!
Sep 15, 2021
156
Ann Freeman
Sep 15, 2021
155
jennifer saunders
Im bored & stressed about his need for power-- give him LIFE behind bars & fine the hell out of him
Sep 14, 2021
154
sherry mainquist
He needs to be locked up for life!!!
Sep 14, 2021
153
KONSTANTINOS STAMOS
Sep 14, 2021
152
Debbie Westerkamm
Sep 14, 2021
151
Judy Zoerman
Sep 13, 2021
150
astrid suchanek
Sep 13, 2021
149
mae young
Sep 12, 2021
148
Jonalyn Irvine
Sep 12, 2021
147
Amanda Bogan
Sep 12, 2021
146
Kennedy Roop
Sep 12, 2021
145
Sophie Emlek
Sep 09, 2021
144
Dodie Harrison
Sep 08, 2021
143
Tammy Bradford
Sep 08, 2021
142
Anonymous
Sep 08, 2021
141
Sylvie MALLEVAL
Sep 08, 2021
140
Ilana Karapetyan
Sep 08, 2021
139
Karen Baka
Sep 08, 2021
138
Jan Anderson
Sep 08, 2021
137
Damiano Giustina
Sep 07, 2021
136
Kathleen List
Sep 06, 2021
135
Kelly Lagace
Sep 03, 2021
134
Brenda Hammond
Sep 03, 2021
133
Joan Steelhammer
Sep 03, 2021
PRIOR SIGNATURES : 16328
---