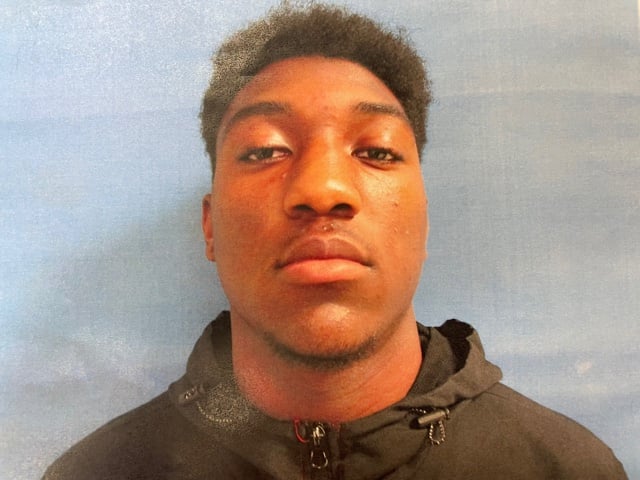 Portland, Texas – A teenage football player in Portland, Texas, is facing a felony animal cruelty charge after he was caught on video forcefully slamming a cat to the ground. The City of Portland Police Department identifies 17-year-old Kaleem Gholsby as the young man who was caught abusing a cat named Baja.
The authorities began investigating after the disturbing video of the abuse began circulating on various social media outlets. An investigation led to Gholsby's arrest and a 3rd Degree Felony charge of Cruelty of a Non-Livestock Animal.
This is horrific behavior and Gholsby must face serious repercussions for his actions. Please sign the petition today to let court officials know that a plea deal is unacceptable!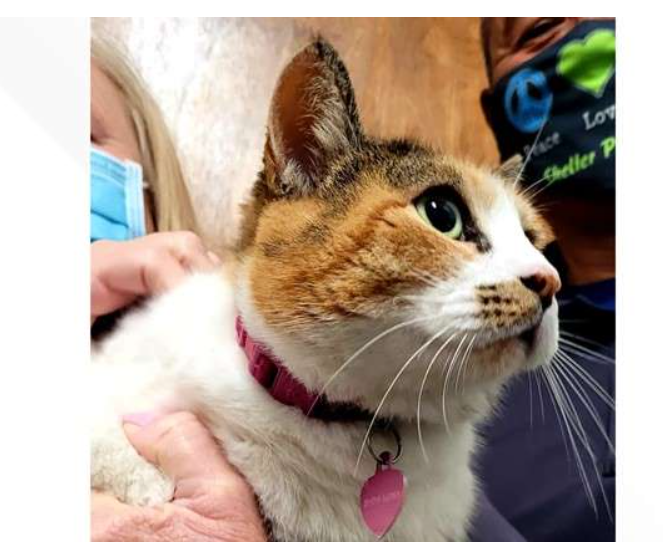 Baja the cat survived, no thanks to the teen who lifted her above his head and then used two hands to forcefully throw her to the ground. Kaleem Gholsby, a student at the Gregory-Portland Independent School District where he played as a running back for the school's football team, was arrested after the police investigated the many reports coming in from the community who witnessed the horrible video on various social media outlets.
The authorities commended those involved in the investigation, and thanked the community for reaching out:
This arrest was made after the PPD received many phone calls and messages from concerned citizens witnessing the cruelty via Instagram and Facebook posts. The arrest was accomplished through the partnership of our Criminal Investigations Division, School Resource Officers, Portland Animal Care Services, and many Portland citizens who cared enough to step up and speak out for an innocent animal.
Gholsby's actions are unconscionable and he must face serious repercussions for his actions. What type of person intentionally seeks to harm a fragile animal like a cat? Fortunately, Baja survived being slammed to the ground. The Portland Police Department issued an update about her condition:
We are very happy to report that Baja, the cat involved in an animal abuse case, has been found and is very much alive and well. She was checked out by a local vet and was found to be ok. She's pictured here with our Animal Services Officers. Thanks to everyone for your concern.
Please sign the petition today. Gholsby must receive the strongest punishment allowable by law for the 3rd-degree felony animal cruelty charge. If he gets a mere slap on the wrist, who will he abuse next? Please sign today – we need your support!
If anyone has any further information on this case or others like it, please call PPD Investigations at 361-777-4444.
Individuals are presumed innocent until proven guilty in a court of law.
News:
Read our letter to District Attorney Gonzalez here
Animal-Protection-Laws-of-Texas-2020-Animal-Legal-Defense-Fund
PRIOR SIGNATURES : 14707
Football Player Facing Felony Charge For Slamming Cat To Ground
191
signatures = 1% of goal
191
Cornelia Herschel
I can't even tell how much I hate these despicable scumbags who hurt or even kill innocent animals!!!!! If such disgusting monsters fell into my hands, they might not survive it!!!!!
Jun 26, 2022
190
Olga Espinoza
Jun 23, 2022
189
Rochelle Massey
Jun 21, 2022
188
Angela Steinberg
Jun 18, 2022
187
Debbie Mccollum
Jun 12, 2022
186
Carie Matriciano
Jun 02, 2022
185
Grace Vendemio
Jun 02, 2022
184
Sara Sampkin
May 29, 2022
183
Janice VanMarter
May 29, 2022
182
Marion Friedl
May 15, 2022
179
Adrienne Kaiser
May 05, 2022
178
Angela Dennis
May 05, 2022
177
Deborah knox
Serious jail time
May 01, 2022
176
Cheryl Harlow
Apr 29, 2022
175
Mitra Pejman
Apr 29, 2022
174
karin schmitz
Apr 25, 2022
173
Frank Schultz
Apr 24, 2022
172
Pat Treadway
Apr 21, 2022
171
SANDRA LOFARO
HUMANS ARE THE CRUELEST ANIMAL ON EARTH!
Apr 21, 2022
170
Raymond Moore
Apr 20, 2022
169
Roslyn Pollinger
Apr 20, 2022
168
Sydney Allrud
Apr 10, 2022
167
Michael Casella
Apr 08, 2022
166
Juliana Jordan-Huber
Apr 05, 2022
165
Jocelyn Warburton
Apr 01, 2022
164
kliontia-kalia konstantinou
Mar 25, 2022
163
Nicole Cervino
PEINE DE MORT...!!!!!
Mar 19, 2022
162
sari larue
Mar 08, 2022
PRIOR SIGNATURES : 14707
---