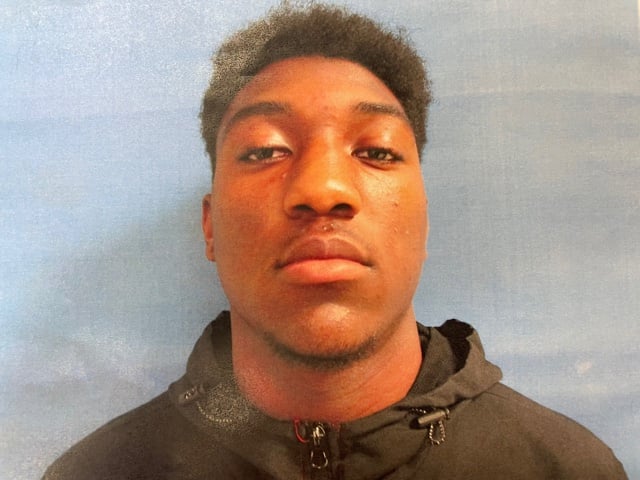 Portland, Texas – A teenage football player in Portland, Texas, is facing a felony animal cruelty charge after he was caught on video forcefully slamming a cat to the ground. The City of Portland Police Department identifies 17-year-old Kaleem Gholsby as the young man who was caught abusing a cat named Baja.
The authorities began investigating after the disturbing video of the abuse began circulating on various social media outlets. An investigation led to Gholsby's arrest and a 3rd Degree Felony charge of Cruelty of a Non-Livestock Animal.
This is horrific behavior and Gholsby must face serious repercussions for his actions. Please sign the petition today to let court officials know that a plea deal is unacceptable!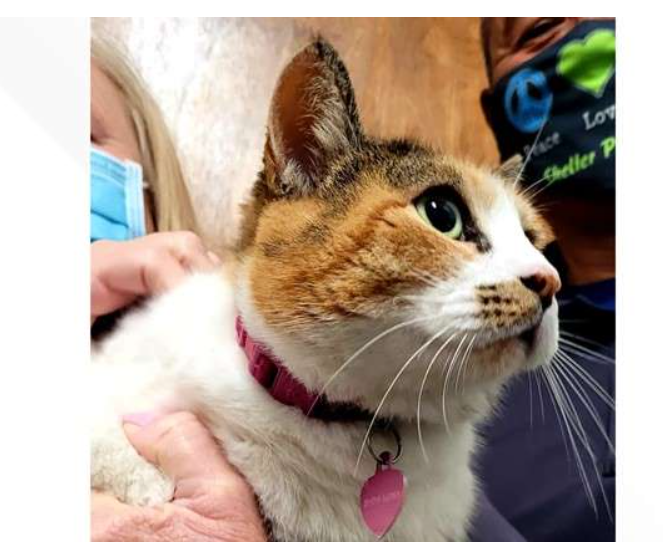 Baja the cat survived, no thanks to the teen who lifted her above his head and then used two hands to forcefully throw her to the ground. Kaleem Gholsby, a student at the Gregory-Portland Independent School District where he played as a running back for the school's football team, was arrested after the police investigated the many reports coming in from the community who witnessed the horrible video on various social media outlets.
The authorities commended those involved in the investigation, and thanked the community for reaching out:
This arrest was made after the PPD received many phone calls and messages from concerned citizens witnessing the cruelty via Instagram and Facebook posts. The arrest was accomplished through the partnership of our Criminal Investigations Division, School Resource Officers, Portland Animal Care Services, and many Portland citizens who cared enough to step up and speak out for an innocent animal.
Gholsby's actions are unconscionable and he must face serious repercussions for his actions. What type of person intentionally seeks to harm a fragile animal like a cat? Fortunately, Baja survived being slammed to the ground. The Portland Police Department issued an update about her condition:
We are very happy to report that Baja, the cat involved in an animal abuse case, has been found and is very much alive and well. She was checked out by a local vet and was found to be ok. She's pictured here with our Animal Services Officers. Thanks to everyone for your concern.
Please sign the petition today. Gholsby must receive the strongest punishment allowable by law for the 3rd-degree felony animal cruelty charge. If he gets a mere slap on the wrist, who will he abuse next? Please sign today – we need your support!
If anyone has any further information on this case or others like it, please call PPD Investigations at 361-777-4444.
Individuals are presumed innocent until proven guilty in a court of law.
News:
Read our letter to District Attorney Gonzalez here
Animal-Protection-Laws-of-Texas-2020-Animal-Legal-Defense-Fund
PRIOR SIGNATURES : 14707
Football Player Facing Felony Charge For Slamming Cat To Ground
218
signatures = 1% of goal
218
Lisel Sipes
Monig POS
Nov 19, 2022
217
Dana Dykes
Nov 19, 2022
216
brigitte deschaintre
Nov 11, 2022
215
Lisa Cairns
Oct 20, 2022
214
Carolina Pino
Oct 15, 2022
213
Shannon Nichols
Oct 07, 2022
212
Marga Gili
Sep 22, 2022
211
Guisselle Martinez
Sep 17, 2022
210
Carmen Verdugo
Sep 11, 2022
209
Michelle Krueger
Sep 09, 2022
208
Tammy Welch
Sep 07, 2022
207
Tina Woods
Sep 03, 2022
206
Nancy Coupe
Sep 03, 2022
205
Farah Khumbatta
Aug 20, 2022
204
Anu Dutt
Aug 18, 2022
203
Vickie Barnett
Aug 10, 2022
202
Renee Crawford
Aug 10, 2022
201
Ana Carolina Casey
Please put this horrible animal abuser in prison for ever evil monster.
Aug 05, 2022
200
Carolyn Chamberland
Aug 02, 2022
199
Debbie Coggins
Jul 25, 2022
198
kingsley clary
Jul 15, 2022
197
Anonymous
Jul 14, 2022
196
Debbie Czujko
Jul 14, 2022
195
Lacee Mikkelsen
Jul 13, 2022
194
Kate Thornton
Jul 07, 2022
193
Anonymous
Jul 07, 2022
192
Lisa Stoneham
Jul 05, 2022
191
Cornelia Herschel
I can't even tell how much I hate these despicable scumbags who hurt or even kill innocent animals!!!!! If such disgusting monsters fell into my hands, they might not survive it!!!!!
Jun 26, 2022
190
Olga Espinoza
Jun 23, 2022
189
Rochelle Massey
Jun 21, 2022
PRIOR SIGNATURES : 14707
---