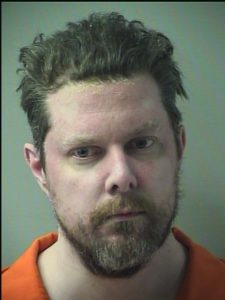 OKALOOSA COUNTY, FLORIDA – A Florida man is accused of an egregious act of animal cruelty which claimed the life of an innocent kitten in late November. According to the Okaloosa County Sheriff's Office (OCSO) 40-year old James Thomas Miller intentionally stepped on a woman's kitten because it was crying.
In a news release, the authorities stated:
A Fort Walton Beach man is charged with stepping on a woman's new kitten and killing it because he "was unhappy with it."
According to the OCSO release, the woman told the authorities that on November 24, Miller told her that he was going to kill her kitten because it "kept crying."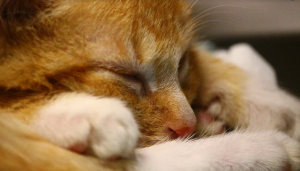 The release details what the woman said happened next:
She says she later heard a loud noise coming from upstairs and went to see what it was. She says Miller said "What did I do?" and she saw the kitten was severely injured and having convulsions.
OCSO deputies say Miller intentionally, forcefully, and unnecessarily killed the kitten, which results in a third-degree felony charge of animal cruelty.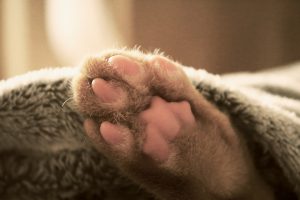 Please add your name to the petition today. What James Thomas Miller is accused of doing is horrific and we need your help to ensure that he gets the maximum sentence for his crime. A slap-on-the-wrist plea deal is not good enough and we want the court to know that this kitten's life mattered, and what Miller did is inexcusable!
*Individuals are presumed innocent until being found guilty in a court of law.
News:
Link to news release from OCSO on Facebook here.
Florida Man Faces Felony For Intentionally Stepping On, And Killing, Woman's Crying Kitten
14,719
signatures = 74% of goal
14,719
Nancy Frieden
Jan 20, 2022
14,718
Monique Musialowski
Jan 20, 2022
14,717
KENNETH MCPEEK
Jan 20, 2022
14,716
Lisa Shoemaker-Young
Lets STEP OIN HIS HEAD!
Jan 20, 2022
14,715
Helen Bull
This is a sick person, get them off the streets
Jan 20, 2022
14,714
Stephen Galaski
Jan 20, 2022
14,713
Hannah Meltzer
Jan 20, 2022
14,712
Anonymous
Jan 20, 2022
14,711
Vanessa Barrett
Jan 20, 2022
14,710
Jennifer Swilley
Jan 20, 2022
14,709
Anonymous
Jan 20, 2022
14,708
Matej Smolic
Jan 20, 2022
14,707
Zlata Smolic
Jan 20, 2022
14,706
Stacia Perroni
Jan 20, 2022
14,705
Kendra Hammons
Jan 19, 2022
14,704
Anonymous
This breaks my heart when I hear about innocent animals being abused and killed. This was a baby kitten and it was crying because that's what babies do or it was scared of this guy. Women who are in abusive relationships need to take themselves, their kids and animals out of there and never look back. I want this man to get the maximum sentence and never be released until he suffers in prison.
Jan 19, 2022
14,703
Caroline Van Haeften
What an excuse for a human being! Killing a kitten...did he think it made him more manly? Sick, abusive man, he needs to face justice!
Jan 19, 2022
14,702
Judith A Tarasek
Jan 19, 2022
14,701
Eric Geier
Murder this wretched cunt.
Jan 19, 2022
14,700
Patty Downs
Justice for this innocent kitten! Give the MAX to this monster
Jan 19, 2022
14,699
Caryn Mizenko
Jan 19, 2022
14,698
Larissa Paull
Jan 19, 2022
14,697
Stacy Myszewski
Jan 19, 2022
14,696
Marie Horan
Jan 19, 2022
14,695
Cindy Jurkovich
What a creep..yea real tough guy killing an small innocent kitten..nothing but a piece of crap he is..
Jan 19, 2022
14,694
Jo Hunt
Jan 19, 2022
14,693
Cassandra Pecaro
Disgusting
Jan 19, 2022
14,692
Cathy Jacobs
Jan 19, 2022
14,691
Lisa Smith
Jan 19, 2022
14,690
Francine Micheline
Jan 19, 2022
---