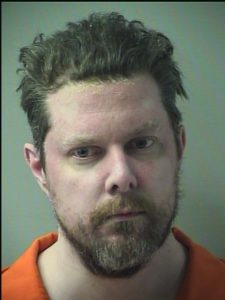 OKALOOSA COUNTY, FLORIDA – A Florida man is accused of an egregious act of animal cruelty which claimed the life of an innocent kitten in late November. According to the Okaloosa County Sheriff's Office (OCSO) 40-year old James Thomas Miller intentionally stepped on a woman's kitten because it was crying.
In a news release, the authorities stated:
A Fort Walton Beach man is charged with stepping on a woman's new kitten and killing it because he "was unhappy with it."
According to the OCSO release, the woman told the authorities that on November 24, Miller told her that he was going to kill her kitten because it "kept crying."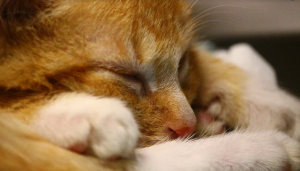 The release details what the woman said happened next:
She says she later heard a loud noise coming from upstairs and went to see what it was. She says Miller said "What did I do?" and she saw the kitten was severely injured and having convulsions.
OCSO deputies say Miller intentionally, forcefully, and unnecessarily killed the kitten, which results in a third-degree felony charge of animal cruelty.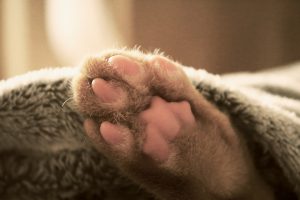 Please add your name to the petition today. What James Thomas Miller is accused of doing is horrific and we need your help to ensure that he gets the maximum sentence for his crime. A slap-on-the-wrist plea deal is not good enough and we want the court to know that this kitten's life mattered, and what Miller did is inexcusable!
*Individuals are presumed innocent until being found guilty in a court of law.
News:
Animal-Protection-Laws-of-Florida-2020-Animal-Legal-Defense-Fund
Link to news release from OCSO on Facebook here.
Update 4/13/2022: Animal Victory has learned that a pretrial conference is scheduled on 05/09/2022 at 9:00 am in the FWB Courthouse Annex Extension.
Update 2-7-2022: Animal Victory has sent 14,480 signatures to Prosecuting attorney Tayler D. Sharpless. James will appear at a pre-trial conference on March 14, 2022. 2021 CF 003131 F – STATE OF FLORIDA vs. MILLER_ JAMES THOMAS
Florida Man Faces Felony For Intentionally Stepping On, And Killing, Woman's Crying Kitten
15,123
signatures = 76% of goal
15,123
becky moroney
Jun 30, 2022
15,122
laura raforth
TORTURE HIM
Jun 25, 2022
15,121
Olgai Espinoza
I hope you rot in jail
Jun 22, 2022
15,120
Stormy Burnes
Jun 21, 2022
15,119
Renata Losada
Jun 19, 2022
15,118
Mette Madsen
Jun 18, 2022
15,117
George Heppel
Jun 16, 2022
15,116
julie Duggan
Lock him up. Pri*ck
Jun 13, 2022
15,115
Debbie Mccollum
Jun 12, 2022
15,114
Joseph Fandl Sr
This morning needs to go. A good stomping until dead would be appreciated.
Jun 11, 2022
15,113
Teresa Ullstrup
Jun 11, 2022
15,112
Sonia Garcia
Jun 04, 2022
15,111
Karin Heusel
Jun 02, 2022
15,110
Robert Bosch
Jun 02, 2022
15,109
Sara Sampkin
May 29, 2022
15,108
Janice VanMarter
May 29, 2022
15,107
Raffaella Nonella
May 25, 2022
15,106
Dana Norton
May 24, 2022
15,105
Daniel Avichail
May 22, 2022
15,104
Michelle Peters
Max jail time!
May 21, 2022
15,103
Chris Van Enkenvoort
May 20, 2022
15,102
Steven Havercamp
Send this loser to jail for a long time.
May 20, 2022
15,101
Melissa Ruppert
May 16, 2022
15,100
Marion Friedl
May 14, 2022
15,099
Patti Molero
May 14, 2022
15,098
Anonymous
May 14, 2022
15,097
MaryLu Krueger
Fry his ass.
May 09, 2022
15,096
Ava Fox
May 06, 2022
15,095
Ava Fox
May 06, 2022
15,094
stephanie sharpe
May 05, 2022
---