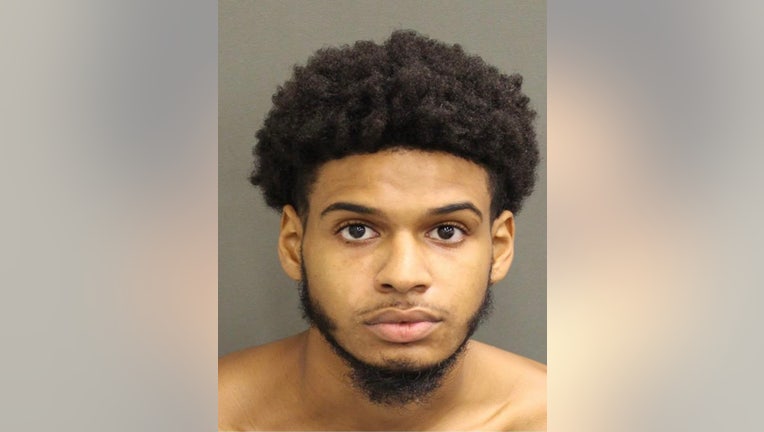 Orlando, Florida – A man in Orlando, Florida, is accused of a heinous act of cruelty that claimed the life of a three-month-old husky puppy. The Orlando Police Department identifies 22-year-old Juan Félix as the man who was seen stomping the puppy to death on August 11, 2021.
In a release, the Orlando Police Department stated:
ARRESTED: Orange County Animal Services went to a home near Lee Vista Blvd after receiving an anonymous tip about a man seen outside a home "stomping" a puppy. They found the 3-month old husky dead inside a crate. OPD officers arrested Juan Félix, 22, on 08/11.
There are nearly 200 comments on the police department's news release – most everyone is in agreement that this man deserves to be strongly punished for his brutal act of cruelty: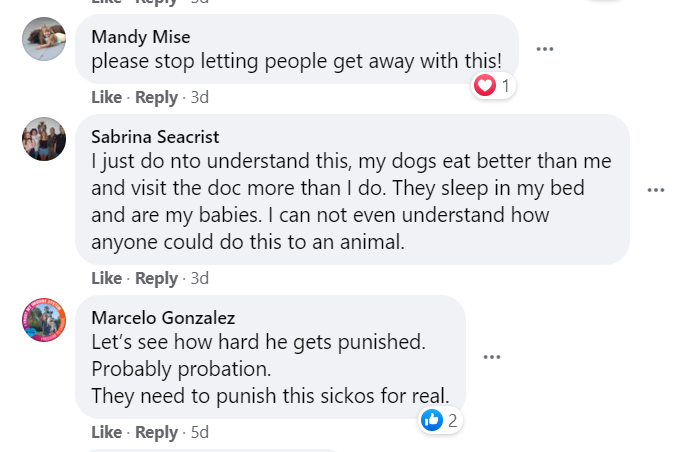 Félix is charged with cruelty to animals, a third-degree felony, as a result of the August 11 incident. We need your support to ensure that this man receives the maximum sentence for his felony animal cruelty charge, and we want the court to prohibit him from owning any pets in the future.
This innocent puppy did NOTHING to deserve being stomped to death.  Juan Félix must pay for his despicable actions!
News:
Orlando Police News Release Via Facebook
Individuals are presumed innocent until proven guilty in a court of law.
Animal-Protection-Laws-of-Florida-2020-Animal-Legal-Defense-Fund
Update 5/20/2022: Animal Victory is disappointed to learn that this case has been closed. Félix was issued a fine and ordered to attend a mandatory pet class. We did find a letter the defendant wrote to the judge. The court had his name wrong.  We've attached the defendant's letter here. __CWPSEAA01.myorangeclerk.net_AbstractionData_RedactedImages_BEGPATHYMD_2022_01_31_BEGPATHYMD_3_A159EA79-DF76-4934-BAD8-09FC0D33BAB7.TIF.pdf.tmp
We thank everyone who took the time to help us fight for justice.
Update 4/06/2022: As of 4/5/2022, there is still an active warrant/capias for the suspect.
Update 9/13/2021: Animal Victory has learned that court is scheduled for 9/14/2021. We will provide an update about the court session as soon as it becomes available.
20,249
Angela Dennis
May 18, 2022
20,248
eugene henry
May 17, 2022
20,247
Marion Friedl
May 15, 2022
20,246
Heather Ramsdell
May 14, 2022
20,245
Alessia Di Buono
May 14, 2022
20,244
A.C Alvarado
May 09, 2022
20,243
Shelly Wilkerson
May 08, 2022
20,242
Denise Carlson
May 08, 2022
20,241
Ava Fox
May 06, 2022
20,240
Lea Travaline
May 06, 2022
20,239
paula thompson
JAIL!
May 05, 2022
20,238
Ana Castro
May 05, 2022
20,237
Gillian Miller
May 04, 2022
20,236
Lee Bodenhamer III
Please place him in jail for a reasonable time, maybe someone might stomp on him!
May 04, 2022
20,235
Betty Geib
May 03, 2022
20,234
Lori Rumpf
May 03, 2022
20,233
Silvanna Richardson
This evil man needs to be locked up in jail for a minimum of 30 years the laws need to change
May 02, 2022
20,232
Corinne Lynch
May 02, 2022
20,231
M Ruth Correia
May 02, 2022
20,230
Lily Lopez
If you are going to hurt, abuse, neglect, beat, kill, torture an animal – you're going to do it to a person. Lock up this monster & throw away the key.
May 02, 2022
20,229
Lynn Smillie
May 02, 2022
20,228
Shawn Branch
May 02, 2022
20,227
Cierra Travis
May 02, 2022
20,226
Pamela Carroll
May 01, 2022
20,225
Ida Ruth Rodriguez
May 01, 2022
20,224
Ingrid Price
May 01, 2022
20,223
Sondra Rodgers
May 01, 2022
20,222
Rachael Lafon
LOSER.
May 01, 2022
20,221
Janne Wilson
What goes around should come around
May 01, 2022
20,220
Mardie Le Bouton
Neither here nor there, but all of my dogs have been huskies. This one just happened to be one and all he had to do was give it up to a rescue, or a shelter. May not have thought of that, but anyone who can do that to a puppy may later turn to humans. Give him his due justice by going away for a long time.
May 01, 2022
---