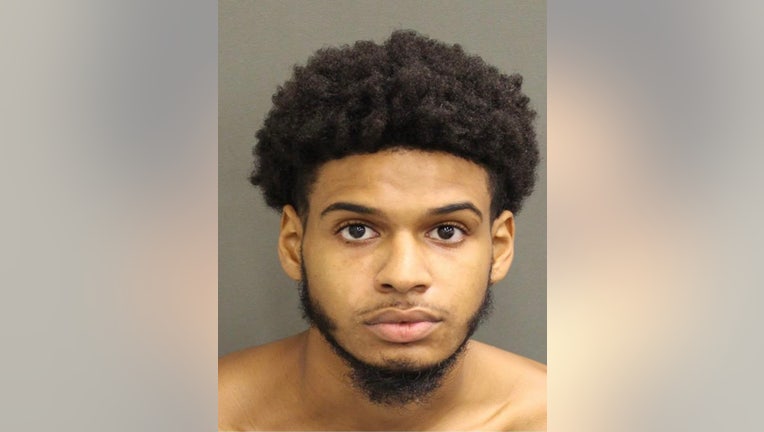 Orlando, Florida – A man in Orlando, Florida, is accused of a heinous act of cruelty that claimed the life of a three-month-old husky puppy. The Orlando Police Department identifies 22-year-old Juan Félix as the man who was seen stomping the puppy to death on August 11, 2021.
In a release, the Orlando Police Department stated:
ARRESTED: Orange County Animal Services went to a home near Lee Vista Blvd after receiving an anonymous tip about a man seen outside a home "stomping" a puppy. They found the 3-month old husky dead inside a crate. OPD officers arrested Juan Félix, 22, on 08/11.
There are nearly 200 comments on the police department's news release – most everyone is in agreement that this man deserves to be strongly punished for his brutal act of cruelty: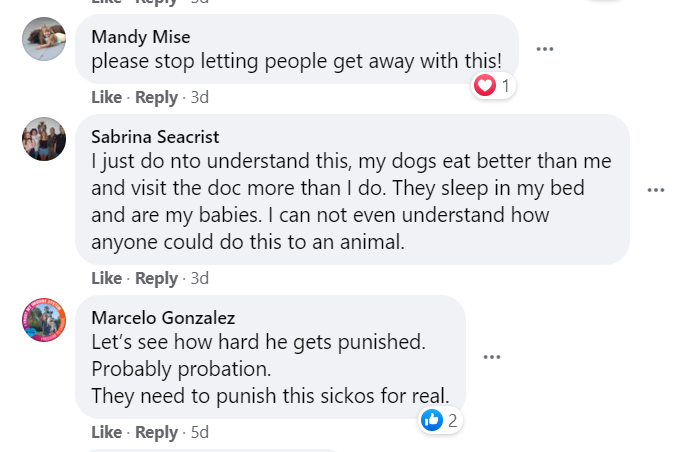 Félix is charged with cruelty to animals, a third-degree felony, as a result of the August 11 incident. We need your support to ensure that this man receives the maximum sentence for his felony animal cruelty charge, and we want the court to prohibit him from owning any pets in the future.
This innocent puppy did NOTHING to deserve being stomped to death.  Juan Félix must pay for his despicable actions!
News:
Orlando Police News Release Via Facebook
Individuals are presumed innocent until proven guilty in a court of law.
Update 9/13/2021: Animal Victory has learned that court is scheduled for 9/14/2021. We will provide an update about the court session as soon as it becomes available.
Florida Man Accused Of Stomping Husky Puppy To Death
19,942
signatures = 100% of goal
19,942
Monica Tulestedt
Nov 24, 2021
19,941
Tracy Walters
This man deserves the harshest sentence for such cruelty
Nov 24, 2021
19,940
Charlotte Hoskins
Nov 23, 2021
19,939
Vass Carol
Nov 22, 2021
19,938
Regina Boots
Nov 22, 2021
19,937
Linda Pflugrad
Can we do the same to him???
Nov 22, 2021
19,936
Anonymous
Nov 22, 2021
19,935
Monisha Singh
Nov 22, 2021
19,934
Jane Dunn
Society must provide mental health services and follow up on individuals that behave like this. Demand group therapy and community service, supervised. s and foolow follow u
Nov 22, 2021
19,933
Shelley Stevens
Nov 22, 2021
19,932
Johnny Pflugrad
Someone should stomp him to death!!
Nov 21, 2021
19,931
MICHELLE O'Connor
Nov 21, 2021
19,930
Szilvia Schäffer
Mentally ill. He needs HELP!!!
Nov 21, 2021
19,929
Lynn Duncan
Stomp on him and torture him just like he did to that poor dog! Then throw his ass into jail for YEARS!
Nov 21, 2021
19,928
Anonymous
Nov 21, 2021
19,927
corine renquet
Nov 21, 2021
19,926
Susan Poole
Nov 20, 2021
19,925
Angela Dennis
Nov 20, 2021
19,924
Sondra Kliebenstein
Hang him
Nov 20, 2021
19,923
lorraine wellmen
Nov 18, 2021
19,922
Wendy Potterton
Nov 18, 2021
19,921
Anonymous
Nov 17, 2021
19,920
Anonymous
What an ugly POS inside and out
Nov 17, 2021
19,919
Anna Wybieralski
Nov 17, 2021
19,918
Angela Danzik
Nov 17, 2021
19,917
Stephanie Rodriguez
Nov 17, 2021
19,916
Oxana Cajan
Заслуживает самого сурового наказания
Nov 17, 2021
19,915
Vera Annelies Clydesdale-Dové Eberle
Nov 17, 2021
19,914
Anonymous
Nov 17, 2021
19,913
Deborah Burak
Please prosecute Felix to the fullest extent of the law. This brutal and horrific act of violence towards the puppy needs to be punished including the maximum amount of jail time he can serve.
Nov 17, 2021
---