Find Monster Who Plowed Into Family Of Geese, Leaving Gosling To Die In Front Of Distraught Parents
Published: July 23, 2020 at 05:41 AM Author:
PENNY EIMS

Oklahoma – Two geese helplessly attempted to assist their offspring after a monster plowed into the family as they crossed a street in a northwest Oklahoma City neighborhood. Video surveillance captured the moment a white pickup truck sped up and drove directly into the family of federally protected Canada geese.
The video also captures the painful moments afterward when the frantic parents ran to the dying gosling, attempting to help in some way. Tragically, the damage was done and the distraught parents could do nothing more than watch as their mortally wounded baby died before their eyes.
Canada geese are protected birds, and the person responsible for this heinous act of cruelty could face time in federal prison for violating the Migratory Bird Treaty Act. Additionally, the driver could face felony animal cruelty charges. Please share this petition to help bring the person responsible to justice. This person must be found, arrested, charged and sentenced to the fullest extent of the law!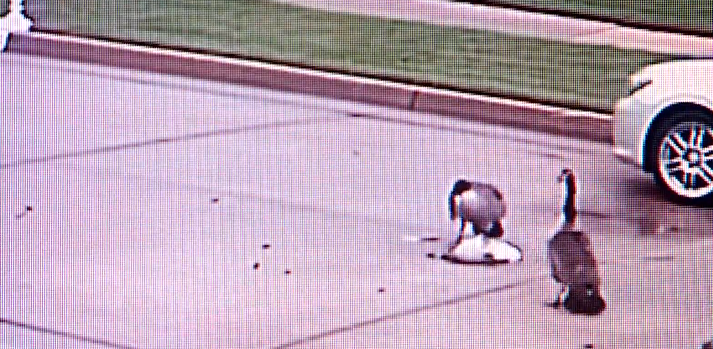 The driver of the white truck appears to have sped up to purposefully strike the family of geese. The strike claimed the life of a gosling who got caught under one of the vehicle's tires. The actions of this hateful person resulted in the gosling's death and violated both state and federal law.  Micah Holmes with Oklahoma Department of Wildlife Conservation stated:
"They are classified as migratory birds, so they are protected by the Migratory Bird Treaty Act."
The driver of this truck must be found, arrested, and charged for this despicable act of cruelty. When the person is found and arrested, your signatures will be presented to officials as we ask for the maximum sentence and fines.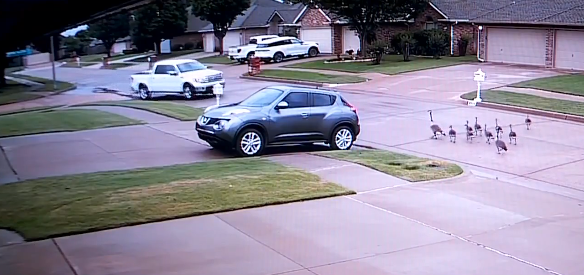 News:
https://kfor.com/news/national/caught-on-camera-white-pickup-plows-through-a-family-of-geese-in-nw-okc-neighborhood-killing-one/
Update: 08/17/2020: Read our letter to Prosecutor Crystal Richmond here
* Individuals are presumed innocent until proven guilty in a court of law.
Prior Signatures 8,017