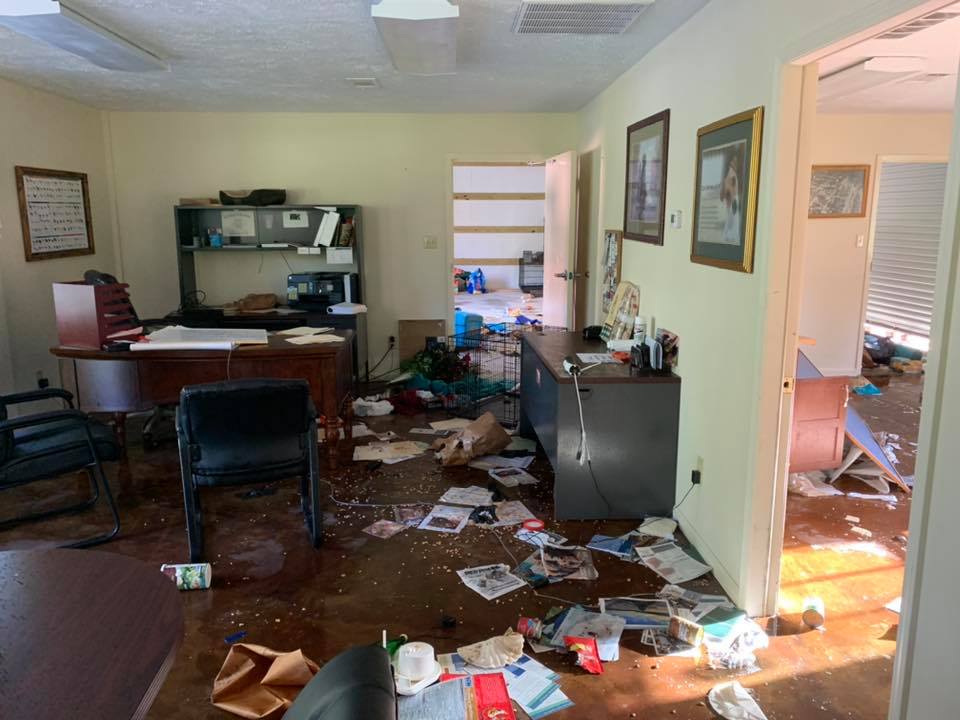 Louisiana – A Louisiana animal shelter is struggling to get back on its feet after someone vandalized the building, destroyed food supplies, and stole property. The DeRidder Animal Control facility was targeted by someone who was determined to wreak havoc. The DeRidder Police Department outlined the damage sustained in the May 30 break-in:
"two or more persons broke into the DeRidder Animal Control facility and caused a considerate amount of damage. The five dogs housed were released but since have been located and returned to the kennels unharmed. The main office and shop were ransacked and all the dog food is now contaminated with some type of fuel."
Adding:
"The shelves that stores food for the elderly have been destroyed and all that food is also contaminated. The security cameras as well as the computer for the cameras were taken along with a gas powered trimmer."
Whoever is responsible for this crime must be found and punished!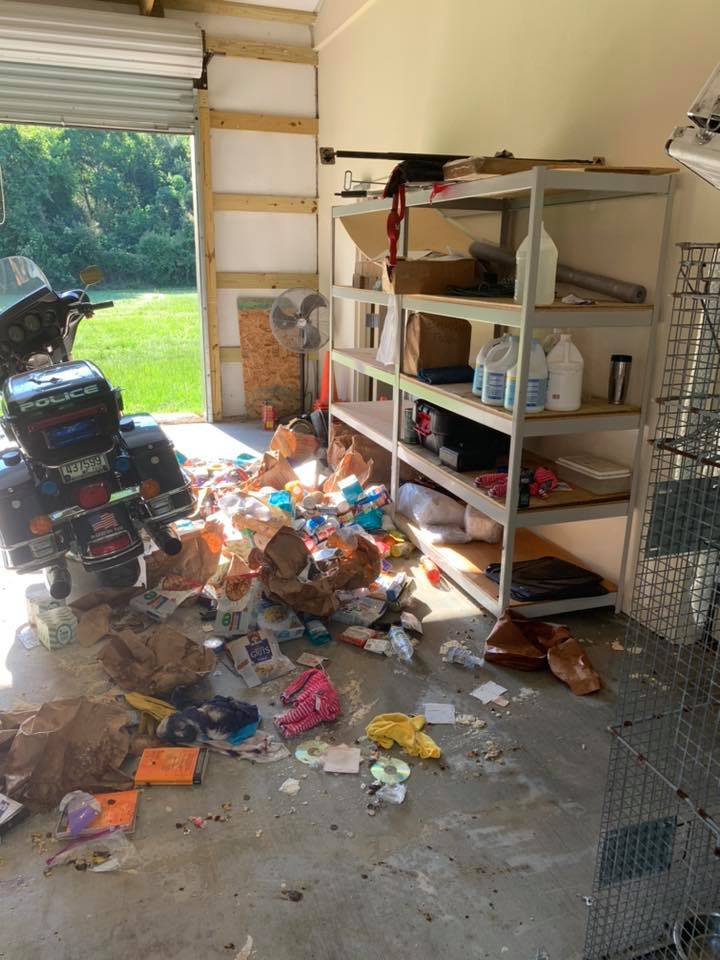 Animal shelters operate on a limited budget under the best of circumstances. Having someone come in and purposefully destroy property, and food supplies, is cruel and shameful!
Whoever is behind this despicable act must be held accountable for their actions. Anyone who has information is asked to contact the DeRidder Police Department at 337-462-8911
Your signatures will be forwarded to officials, along with a letter requesting the maximum punishment for whoever is responsible. In addition to jail time, the person(s) responsible must pay restitution to this animal shelter!
* Individuals are presumed innocent until proven guilty in a court of law.
Update 6.17.2020 Read our letter here
Animal-Protection-Laws-of-Louisiana-2020-Animal-Legal-Defense-Fund
PRIOR SIGNATURES : 7734
Find And Punish Whoever Vandalized And Robbed Animal Shelter
133
signatures = 1% of goal
133
Olga Espinoza
Jun 23, 2022
132
Cornelia Herschel
Jun 22, 2022
131
Rochelle Massey
Jun 21, 2022
130
Angela Steinberg
Jun 18, 2022
129
Carie Matriciano
Jun 02, 2022
128
Grace Vendemio
Jun 02, 2022
127
Sara Sampkin
May 29, 2022
126
Janice VanMarter
May 29, 2022
125
Marion Friedl
May 22, 2022
124
Alessia Di Buono
May 14, 2022
123
Angela Dennis
May 05, 2022
122
Cheryl Harlow
Apr 29, 2022
121
Mitra Pejman
Apr 29, 2022
120
Frank Schultz
Apr 24, 2022
119
Roslyn Pollinger
Apr 20, 2022
118
Sydney Allrud
Apr 10, 2022
117
Michael Casella
Apr 08, 2022
116
Juliana Jordan-Huber
Apr 05, 2022
115
Jocelyn Warburton
Apr 01, 2022
114
kliontia-kalia konstantinou
Mar 25, 2022
113
sari larue
Mar 23, 2022
112
Nicole Cervino
PEINE DE MORT...!!!!!
Mar 19, 2022
111
Xiomy Velez
Mar 08, 2022
110
James McVey
Mar 07, 2022
109
miriam taylor-east
Mar 05, 2022
108
Pamela M
Mar 05, 2022
107
Julie Houle
Feb 27, 2022
106
Chloe-Nicole Bignoux
Feb 27, 2022
105
Laura Cronick
Feb 26, 2022
104
Anonymous
Find and prosecute
Feb 18, 2022
PRIOR SIGNATURES : 7734
---