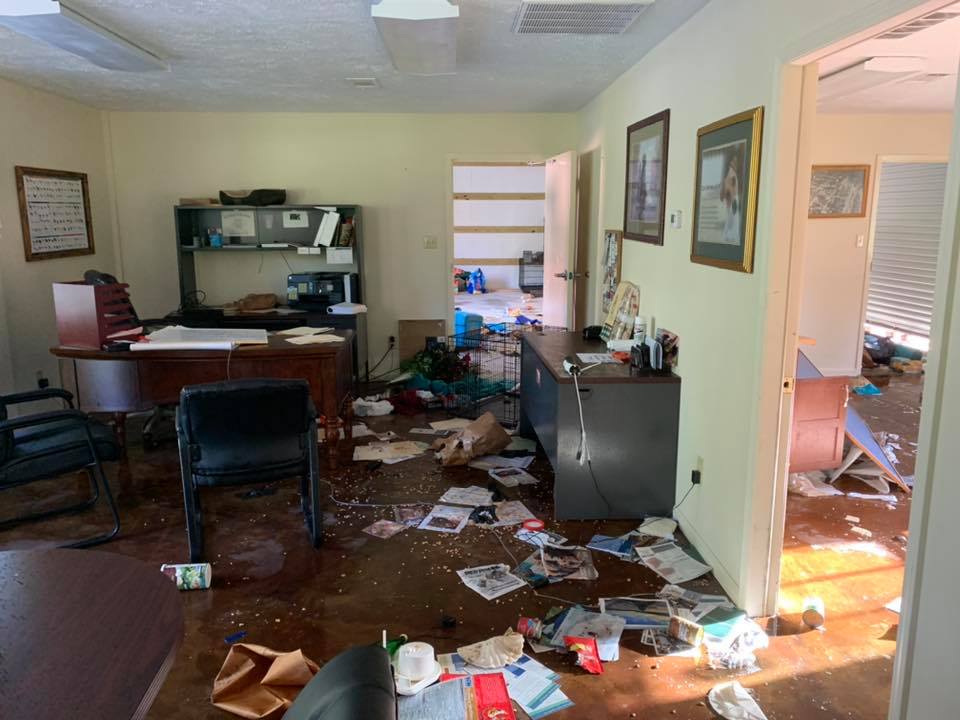 A Louisiana animal shelter is struggling to get back on its feet after someone vandalized the building, destroyed food supplies, and stole property. The DeRidder Animal Control facility was targeted by someone who was determined to wreak havoc. The DeRidder Police Department outlined the damage sustained in the May 30 break-in:
"two or more persons broke into the DeRidder Animal Control facility and caused a considerate amount of damage. The five dogs housed were released but since have been located and returned to the kennels unharmed. The main office and shop were ransacked and all the dog food is now contaminated with some type of fuel."
Adding:
"The shelves that stores food for the elderly have been destroyed and all that food is also contaminated. The security cameras as well as the computer for the cameras were taken along with a gas powered trimmer."
Whoever is responsible for this crime must be found and punished!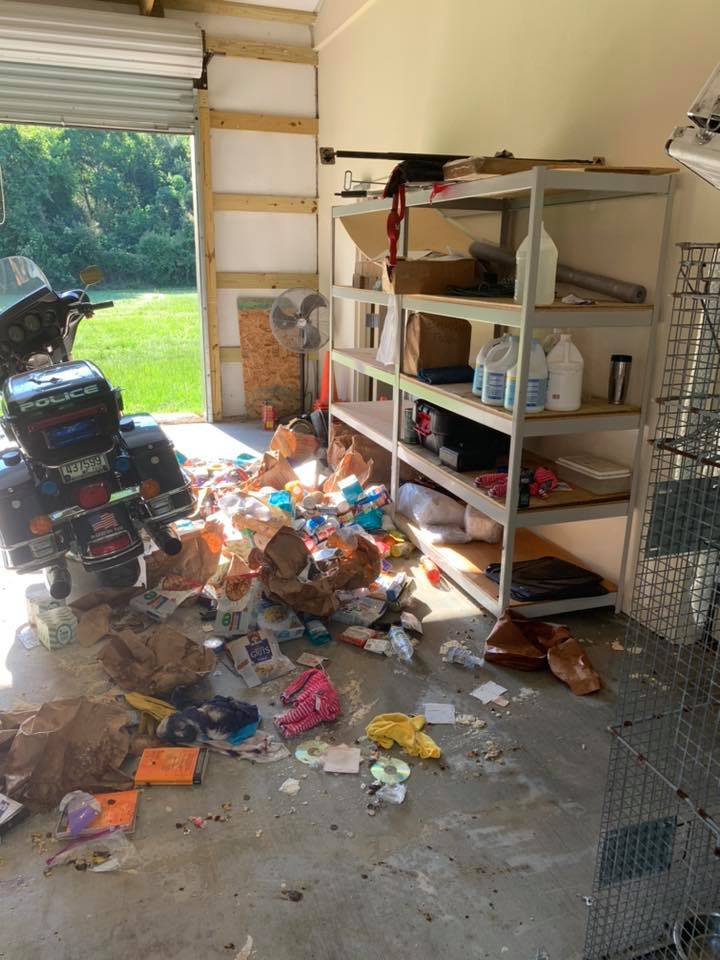 Animal shelters operate on a limited budget under the best of circumstances. Having someone come in and purposefully destroy property, and food supplies, is cruel and shameful!
Whoever is behind this despicable act must be held accountable for their actions. Anyone who has information is asked to contact the DeRidder Police Department at 337-462-8911
Your signatures will be forwarded to officials, along with a letter requesting the maximum punishment for whoever is responsible. In addition to jail time, the person(s) responsible must pay restitution to this animal shelter!
* Individuals are presumed innocent until proven guilty in a court of law.
Update 6.17.2020 Read our letter here
PRIOR SIGNATURES : 7734
Find And Punish Whoever Vandalized And Robbed Animal Shelter
32
signatures = 0% of goal
32
Damiano Giustina
Sep 18, 2021
31
Sabine Fontaine
Sep 18, 2021
30
Kit Dugan
Sep 18, 2021
29
Teri Paszotta
We need tougher laws, more judges with balls to hand down stiffer sentences & justice to those affected by sick abusers of animals in our communities. It's going on in your city and those that prey on the most vulnerable are WEAK COWARDS & THE LOWEST, POOREST EXCUSE OF BEINGS WALKING THIS EARTH!
Sep 17, 2021
28
sherry mainquist
KARMA will have its revenge...!!!
Sep 15, 2021
27
helgard böhme
Sep 13, 2021
26
astrid suchanek
Sep 13, 2021
25
Kennedy Roop
Sep 12, 2021
24
Sophie Emlek
Sep 09, 2021
23
Stefanie E.
Sep 09, 2021
22
Dodie Harrison
Sep 08, 2021
21
Ilana Karapetyan
Sep 08, 2021
20
Jan Anderson
Sep 08, 2021
19
Melissa Curtis
Sep 07, 2021
18
Damiano Giustina
Sep 07, 2021
17
Cecilia Lalinde
Aug 29, 2021
16
lara balser
Aug 29, 2021
15
Daniel Pawlowski
Aug 28, 2021
14
Corinne Brown
Aug 27, 2021
13
Marina Ris
Aug 27, 2021
12
Teresa Corner
Aug 24, 2021
11
Chinanan K.
Aug 24, 2021
10
laura raforth
Aug 23, 2021
8
Brad Bowers
Aug 22, 2021
6
Gisele Mcloughlin
Aug 22, 2021
5
Gina Franks
Aug 21, 2021
4
DEBORAH DESANTO
Aug 19, 2021
3
KELLY HEITMAN
Aug 19, 2021
PRIOR SIGNATURES : 7734
---