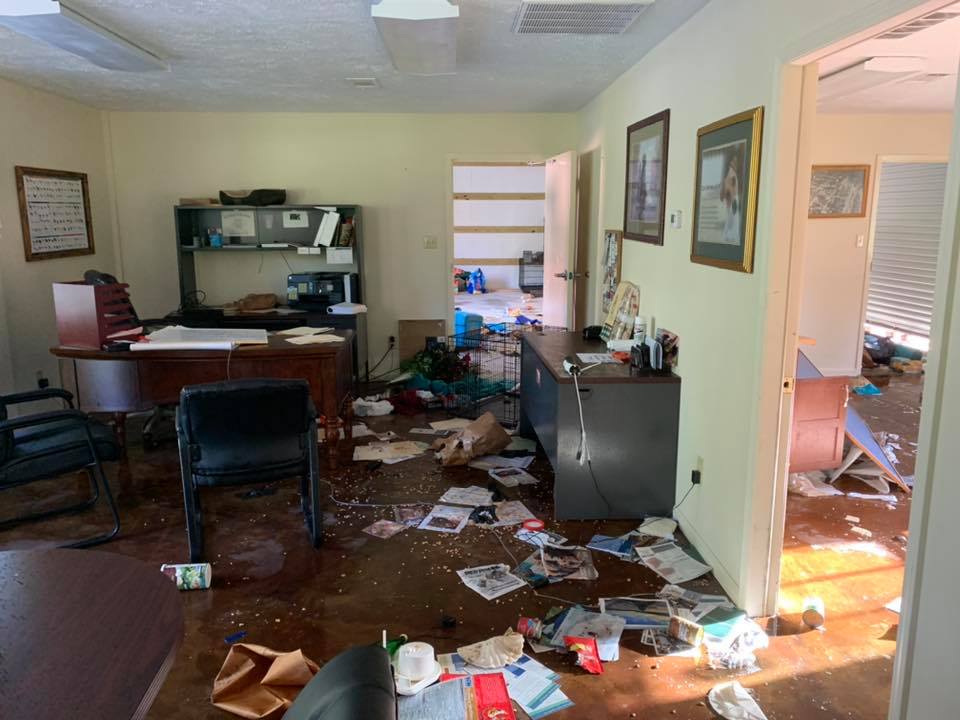 Louisiana – A Louisiana animal shelter is struggling to get back on its feet after someone vandalized the building, destroyed food supplies, and stole property. The DeRidder Animal Control facility was targeted by someone who was determined to wreak havoc. The DeRidder Police Department outlined the damage sustained in the May 30 break-in:
"two or more persons broke into the DeRidder Animal Control facility and caused a considerate amount of damage. The five dogs housed were released but since have been located and returned to the kennels unharmed. The main office and shop were ransacked and all the dog food is now contaminated with some type of fuel."
Adding:
"The shelves that stores food for the elderly have been destroyed and all that food is also contaminated. The security cameras as well as the computer for the cameras were taken along with a gas powered trimmer."
Whoever is responsible for this crime must be found and punished!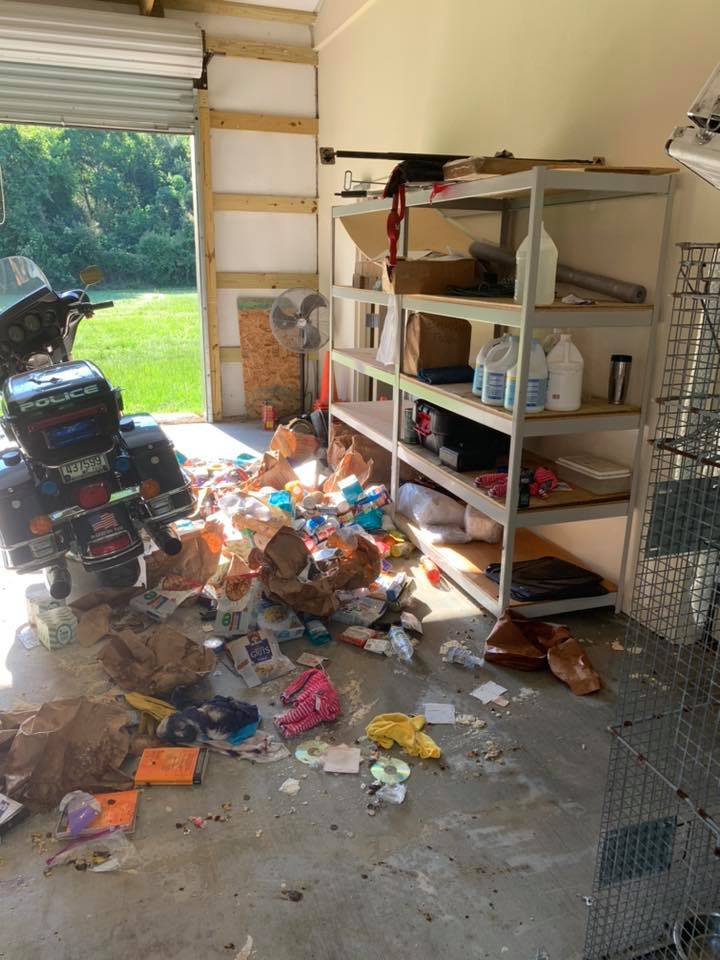 Animal shelters operate on a limited budget under the best of circumstances. Having someone come in and purposefully destroy property, and food supplies, is cruel and shameful!
Whoever is behind this despicable act must be held accountable for their actions. Anyone who has information is asked to contact the DeRidder Police Department at 337-462-8911
Your signatures will be forwarded to officials, along with a letter requesting the maximum punishment for whoever is responsible. In addition to jail time, the person(s) responsible must pay restitution to this animal shelter!
* Individuals are presumed innocent until proven guilty in a court of law.
Update 6.17.2020 Read our letter here
Animal-Protection-Laws-of-Louisiana-2020-Animal-Legal-Defense-Fund
PRIOR SIGNATURES : 7734
192
Sherrie Darce
Sep 30, 2023
191
Sally Wood
Utter scum
Sep 27, 2023
190
Anonymous
Aug 28, 2023
189
DEBRA CHIODO
Jul 25, 2023
188
Penny Davis
Jul 25, 2023
187
Jason Cuevas
Jul 17, 2023
186
Natalina Di Cesare
Jul 09, 2023
185
Gina Badami
Jul 08, 2023
184
Quade Prescott
Jun 06, 2023
183
Shelley Smith
May 06, 2023
182
Christina Lander
Apr 28, 2023
181
Mary Grimmer
Apr 10, 2023
180
Terri Blackburn
Animal shelters struggle as it is to have supplies and food for the animals! Whoever did this needs to be found and punished for this heartless crime!
Apr 02, 2023
179
Adrienne Venditti
Mar 30, 2023
177
Tonya Austhof
Mar 12, 2023
176
Nancy Donnelly
Mar 03, 2023
175
Marlena Wojciechowska
Mar 03, 2023
174
Mary Gibson
Mar 03, 2023
173
Chris Leverich
Mar 01, 2023
172
Cindy Tramaglino
Feb 15, 2023
171
Lisa Moya
Feb 12, 2023
170
Wendy Forster
Feb 10, 2023
169
Rebeca Rodriguez
Feb 03, 2023
168
Sherri Evans
Jan 29, 2023
167
Sophie Guerin
Jan 28, 2023
166
Emily Avenell
Jan 28, 2023
165
Samantha Morgan
Jan 28, 2023
163
Christina Karch
Jan 22, 2023
PRIOR SIGNATURES : 7734
---