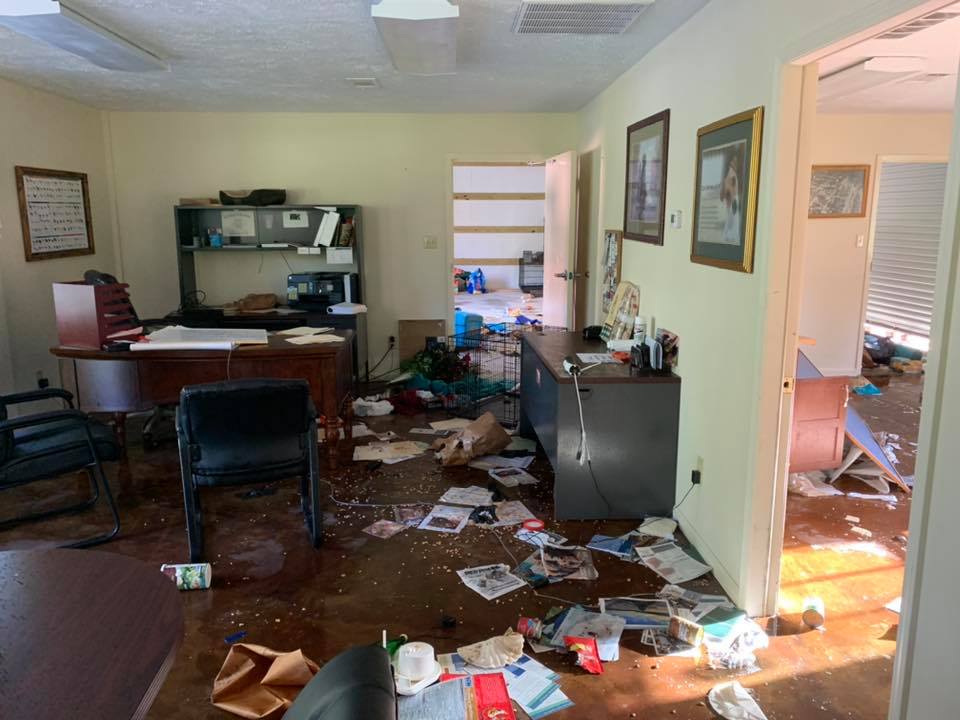 Louisiana – A Louisiana animal shelter is struggling to get back on its feet after someone vandalized the building, destroyed food supplies, and stole property. The DeRidder Animal Control facility was targeted by someone who was determined to wreak havoc. The DeRidder Police Department outlined the damage sustained in the May 30 break-in:
"two or more persons broke into the DeRidder Animal Control facility and caused a considerate amount of damage. The five dogs housed were released but since have been located and returned to the kennels unharmed. The main office and shop were ransacked and all the dog food is now contaminated with some type of fuel."
Adding:
"The shelves that stores food for the elderly have been destroyed and all that food is also contaminated. The security cameras as well as the computer for the cameras were taken along with a gas powered trimmer."
Whoever is responsible for this crime must be found and punished!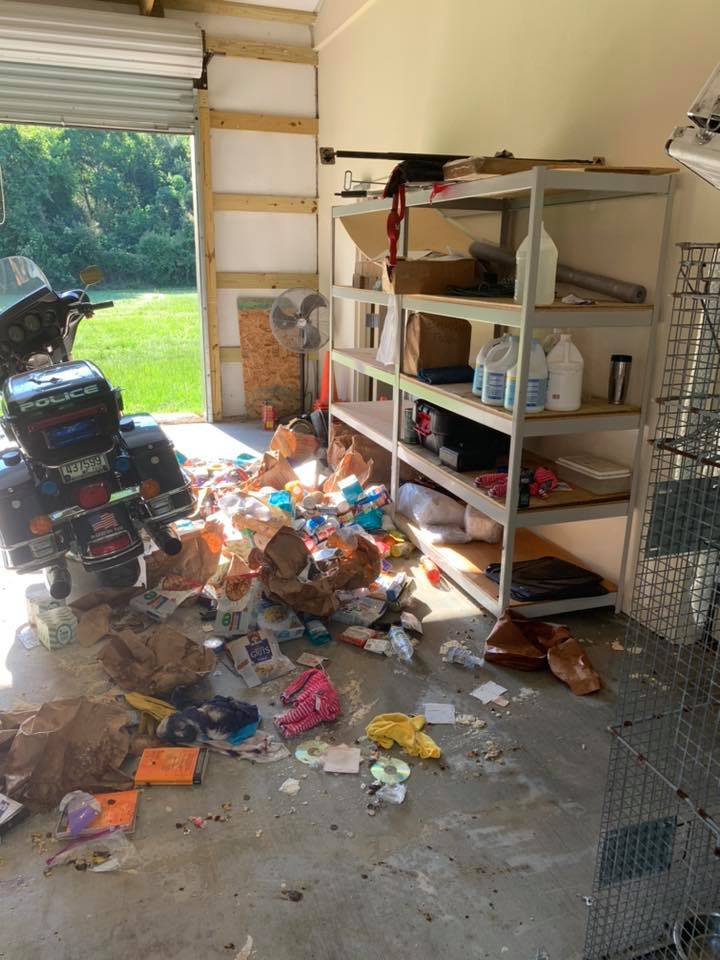 Animal shelters operate on a limited budget under the best of circumstances. Having someone come in and purposefully destroy property, and food supplies, is cruel and shameful!
Whoever is behind this despicable act must be held accountable for their actions. Anyone who has information is asked to contact the DeRidder Police Department at 337-462-8911
Your signatures will be forwarded to officials, along with a letter requesting the maximum punishment for whoever is responsible. In addition to jail time, the person(s) responsible must pay restitution to this animal shelter!
* Individuals are presumed innocent until proven guilty in a court of law.
Update 6.17.2020 Read our letter here
Animal-Protection-Laws-of-Louisiana-2020-Animal-Legal-Defense-Fund
PRIOR SIGNATURES : 7734
155
Dana Dykes
Nov 19, 2022
154
brigitte deschaintre
Nov 11, 2022
153
R Beaton
Nov 11, 2022
152
Lisa Cairns
Oct 20, 2022
151
Carolina Pino
Oct 15, 2022
150
Shannon Nichols
Oct 07, 2022
149
Marga Gili
Sep 22, 2022
148
Shambhavi Ojha
Sep 18, 2022
147
Guisselle Martinez
Sep 17, 2022
146
Carmen Verdugo
Sep 11, 2022
145
Michelle Krueger
Sep 09, 2022
144
Nancy Coupe
Sep 03, 2022
143
Farah Khumbatta
Aug 20, 2022
142
Patricia Henson
Aug 19, 2022
141
Anu Dutt
Aug 18, 2022
140
Vickie Barnett
Aug 10, 2022
139
Renee Crawford
Aug 10, 2022
138
Ana Carolina Casey
Put them in prison for ever!
Aug 05, 2022
137
kingsley clary
Jul 15, 2022
136
Lacee Mikkelsen
Jul 13, 2022
135
Anonymous
Jul 07, 2022
134
Lisa Stoneham
Jul 05, 2022
133
Olga Espinoza
Jun 23, 2022
132
Cornelia Herschel
Jun 22, 2022
131
Rochelle Massey
Jun 21, 2022
130
Angela Steinberg
Jun 18, 2022
129
Carie Matriciano
Jun 02, 2022
128
Grace Vendemio
Jun 02, 2022
127
Sara Sampkin
May 29, 2022
126
Janice VanMarter
May 29, 2022
PRIOR SIGNATURES : 7734
---