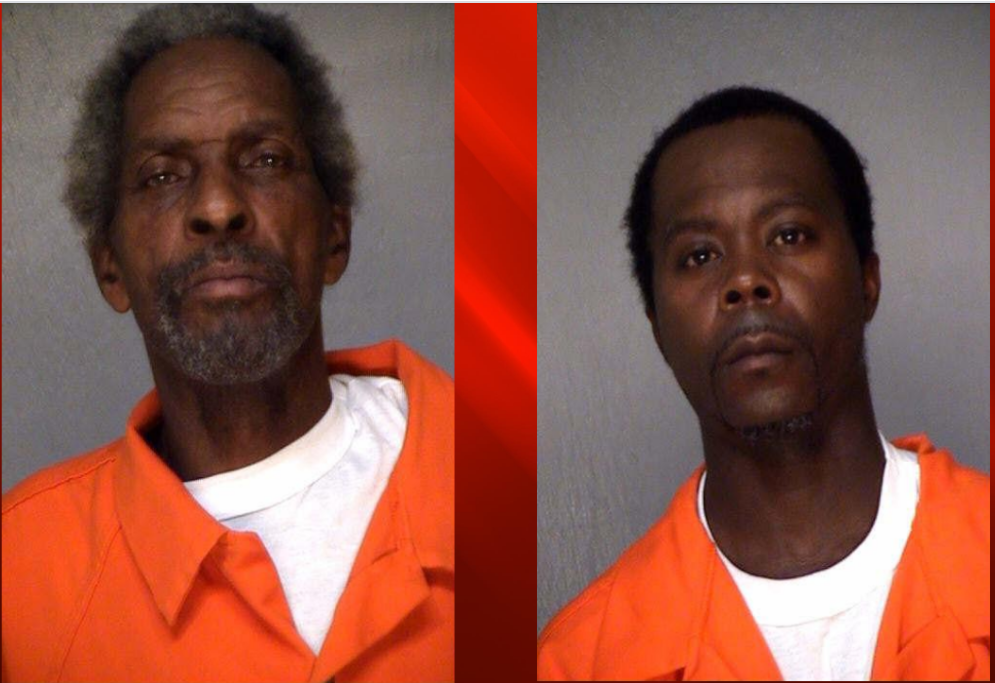 Bibb County, Georgia – Earlier this month, a father and son were arrested for suspected dog-fighting activity by authorities in Bibb County, Georgia. According to WMAZ News, deputies were at a residence on the 600 block of Poppy Avenue, in Macon, conducting an eviction when they discovered evidence of dog fighting, and found 10 dogs in need of rescue.
The accused dog fighting duo is identified as 62-year-old Dale Fluellen and 43-year-old Christopher Fluellen.
Please sign this petition, which will be presented to officials in Bibb County along with our letter asking for maximum punishment! Dog-fighting is a horrific blood sport which must be brought to an end!
The authorities found 10 dogs at the residence where Dale Fluellen and his son, Christopher, lived. The dogs had injuries consistent with dog fighting and were removed from the property and taken to the Macon Bibb Animal Shelter.
Dale Fluellen and Christopher Fluellen are each charged with 10 counts of prohibited dog fighting and related conduct, which are felony charges.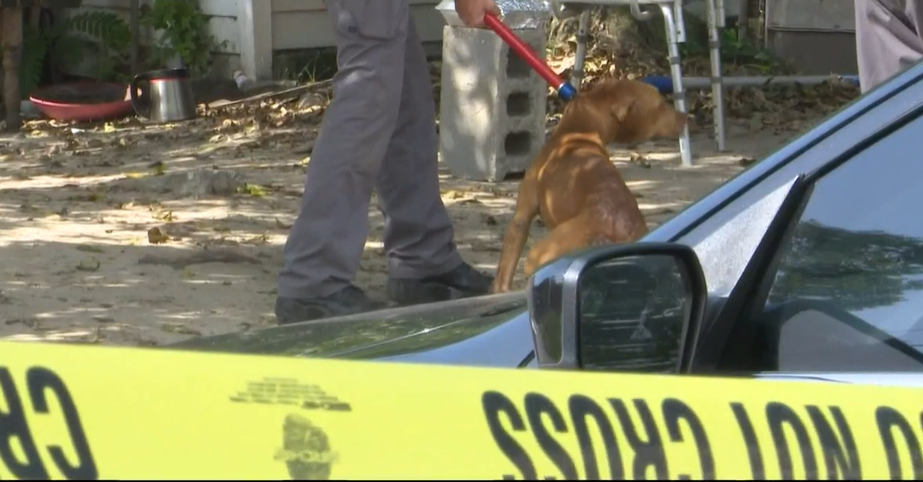 Dog fighting is a sadistic "sport" where the love of money outweighs common decency. Dogs forced to fight endure unfathomable pain and suffering at the hands of the people who participate in this illegal, underground activity. Dogs who fail to perform well are often brutally killed. Together we must take a stand against this savage "sport" and punish everyone who is caught!
This is an ongoing investigation. Anyone with information is asked to call the Bibb Sheriff's Office at 478-751-7500, or Macon Regional Crimestoppers at 1-877-68CRIME.
* Individuals are presumed innocent until proven guilty in a court of law.
News:
Update 6/2/2022: We are disappointed to report that this case was closed on May 10 with a nolle prosequi, which translates to, "not to wish to prosecute." No explanation was provided for this decision.
Update 10.2.2020: Our letter along with your signatures and comments have been mailed to District Attorney Biran Huckaby
Animal-Protection-Laws-of-Georgia-2020-Animal-Legal-Defense-Fund
PRIOR SIGNATURES : 17783
Father And Son Arrested For Dog-Fighting; Sign Now To Put Them Away!
156
signatures = 1% of goal
156
Carie Matriciano
Jun 02, 2022
155
Grace Vendemio
Jun 02, 2022
154
Cheryle Lefort
Jun 02, 2022
152
Jace Kai
May 29, 2022
151
Sara Sampkin
May 29, 2022
150
Janice VanMarter
May 29, 2022
149
Marion Friedl
May 21, 2022
148
Alessia Di Buono
May 14, 2022
147
Marlene Pangrac
Put these two behind bars for the horrific blood spot they have conducted on their property!!! This has to STOP!!!
May 07, 2022
146
Adrienne Kaiser
May 05, 2022
145
Angela Dennis
May 05, 2022
144
Deborah knox
Serious jail time and heavy fines. They are evil.
May 01, 2022
143
Cheryl Harlow
Apr 29, 2022
142
Mitra Pejman
Apr 29, 2022
141
Frank Schultz
Apr 24, 2022
140
Caroline Van Haeften
Dale Fluellen and 43-year-old Christopher Fluellen. Jail them! Never to own or be around animals again under any circumstances.
Apr 21, 2022
139
Roslyn Pollinger
Apr 20, 2022
138
Sydney Allrud
Apr 10, 2022
137
Anonymous
Apr 09, 2022
136
Michael Casella
Apr 08, 2022
135
Juliana Jordan-Huber
Apr 05, 2022
134
Jocelyn Warburton
Apr 01, 2022
133
kliontia-kalia konstantinou
Mar 25, 2022
132
sari La Rue
Mar 23, 2022
131
S. McConnell
Mar 23, 2022
130
nicole cervino
PEINE DE MORT...!!!!!
Mar 19, 2022
129
Xiomy Velez
Justice justice
Mar 08, 2022
128
James McVey
Mar 07, 2022
127
miriam taylor-east
Mar 05, 2022
PRIOR SIGNATURES : 17783
---