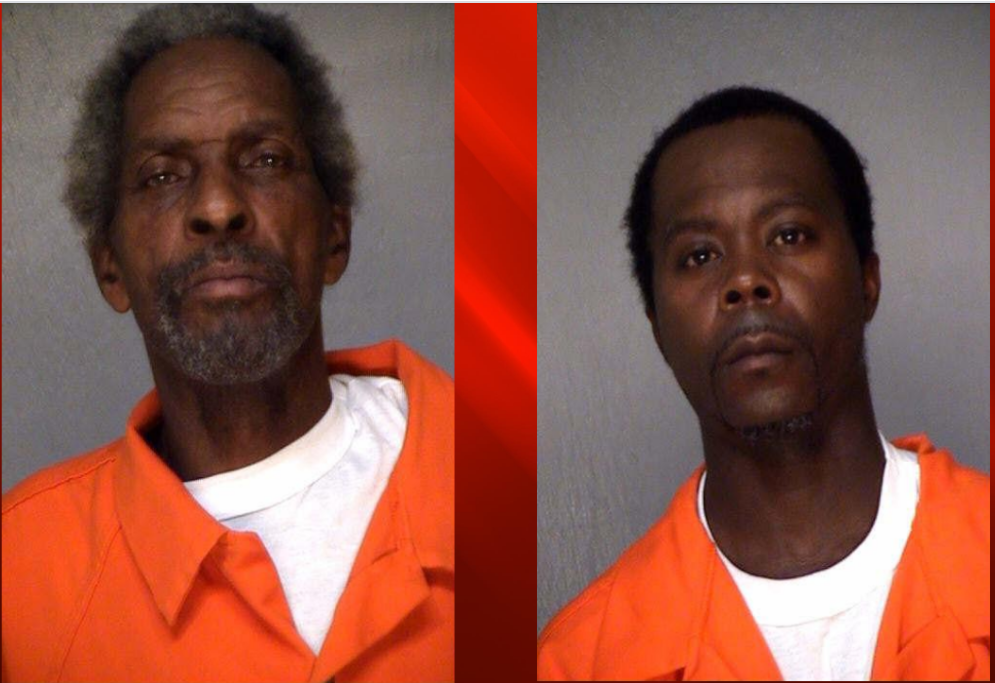 Earlier this month, a father and son were arrested for suspected dog-fighting activity by authorities in Bibb County, Georgia. According to WMAZ News, deputies were at a residence on the 600 block of Poppy Avenue, in Macon, conducting an eviction when they discovered evidence of dog fighting, and found 10 dogs in need of rescue.
The accused dog fighting duo is identified as 62-year-old Dale Fluellen and 43-year-old Christopher Fluellen.
Please sign this petition, which will be presented to officials in Bibb County along with our letter asking for maximum punishment! Dog-fighting is a horrific blood sport which must be brought to an end!
The authorities found 10 dogs at the residence where Dale Fluellen and his son, Christopher, lived. The dogs had injuries consistent with dog fighting and were removed from the property and taken to the Macon Bibb Animal Shelter.
Dale Fluellen and Christopher Fluellen are each charged with 10 counts of prohibited dog fighting and related conduct, which are felony charges.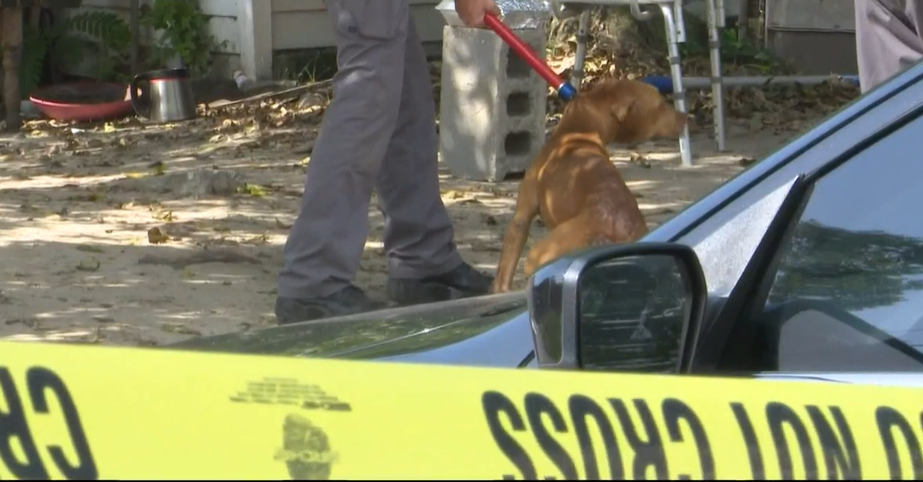 Dog fighting is a sadistic "sport" where the love of money outweighs common decency. Dogs forced to fight endure unfathomable pain and suffering at the hands of the people who participate in this illegal, underground activity. Dogs who fail to perform well are often brutally killed. Together we must take a stand against this savage "sport" and punish everyone who is caught!
This is an ongoing investigation. Anyone with information is asked to call the Bibb Sheriff's Office at 478-751-7500, or Macon Regional Crimestoppers at 1-877-68CRIME.
* Individuals are presumed innocent until proven guilty in a court of law.
News:
Update 10.2.2020: Our letter along with your signatures and comments have been mailed to District Attorney Biran Huckaby
PRIOR SIGNATURES : 17783
Father And Son Arrested For Dog-Fighting; Sign Now To Put Them Away!
33
signatures = 0% of goal
33
Damiano Giustina
Sep 18, 2021
32
Kit Dugan
Sep 18, 2021
31
Teri Paszotta
We need tougher laws, more judges with balls to hand down stiffer sentences & justice to those affected by sick abusers of animals in our communities. It's going on in your city and those that prey on the most vulnerable are WEAK COWARDS & THE LOWEST, POOREST EXCUSE OF BEINGS WALKING THIS EARTH!
Sep 17, 2021
30
Ann Freeman
Sep 15, 2021
29
helgard böhme
Sep 13, 2021
28
astrid suchanek
Sep 13, 2021
27
Kennedy Roop
Sep 12, 2021
26
Sophie Emlek
Sep 09, 2021
25
Stefanie E.
Sep 09, 2021
24
Dodie Harrison
Sep 08, 2021
23
TAMI BRODY
Sep 08, 2021
22
Ilana Karapetyan
Sep 08, 2021
21
Jan Anderson
Sep 08, 2021
20
Melissa Curtis
Sep 07, 2021
19
Damiano Giustina
Sep 07, 2021
18
Kelly Lagace
Sep 03, 2021
17
Cecilia Lalinde
Aug 29, 2021
16
lara balser
Aug 29, 2021
15
Daniel Pawlowski
Aug 28, 2021
14
Corinne Brown
Aug 27, 2021
13
Marina Ris
Aug 27, 2021
12
Chinanan K.
Aug 24, 2021
11
laura raforth
Aug 23, 2021
10
Diane Tabbott
Aug 23, 2021
8
Jennifer Elrod
Aug 22, 2021
6
Gisele Mcloughlin
Aug 22, 2021
5
Gina Franks
Aug 21, 2021
4
Aprill Meadows
Aug 21, 2021
PRIOR SIGNATURES : 17783
---