Family's Dog Brutally Beaten With Broomstick – Abuser Must Be Punished!
Published: July 23, 2020 at 06:08 AM Author:
PENNY EIMS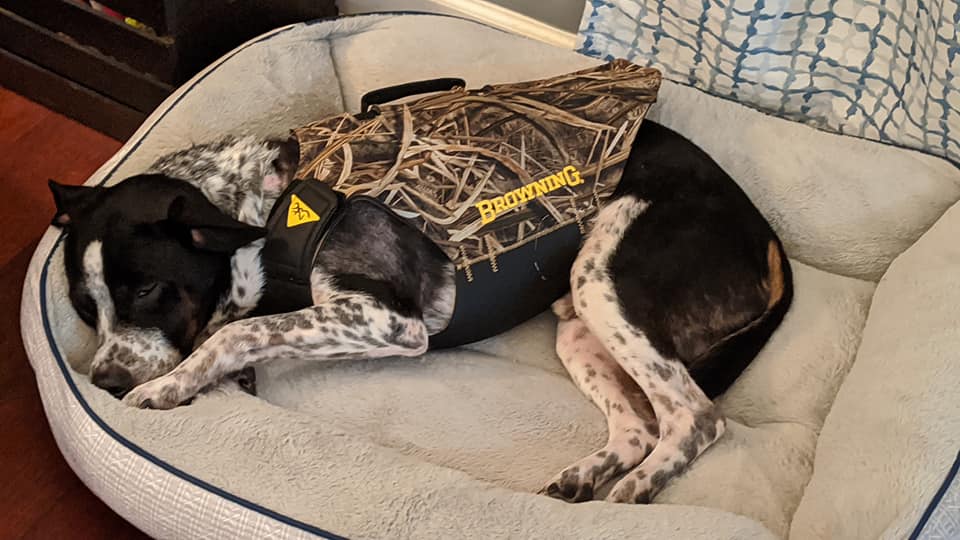 Alabama – An Alabama dog suffered horribly when a family member's boyfriend ruthlessly beat him with a broomstick. The horrific abuse was captured on surveillance video and it is painful to watch (click here for link to video).
20-year-old Adam Callaghan is the man identified as the person who viciously attacked the Raymer family's dog, Echo. A veterinarian confirmed that Echo suffered from blunt force trauma – exams revealed that the dog had been subjected to long-term abuse that his family was unaware of until finding the evidence on surveillance footage.
Despite Echo's injuries AND the surveillance video, Callaghan is only facing a misdemeanor charge. This is NOT sufficient. Please sign the petition as we fight for justice. Callaghan should be facing a felony charge of animal torture and at sentencing, he should be sent to prison AND prohibited from ever owning an animal in the future.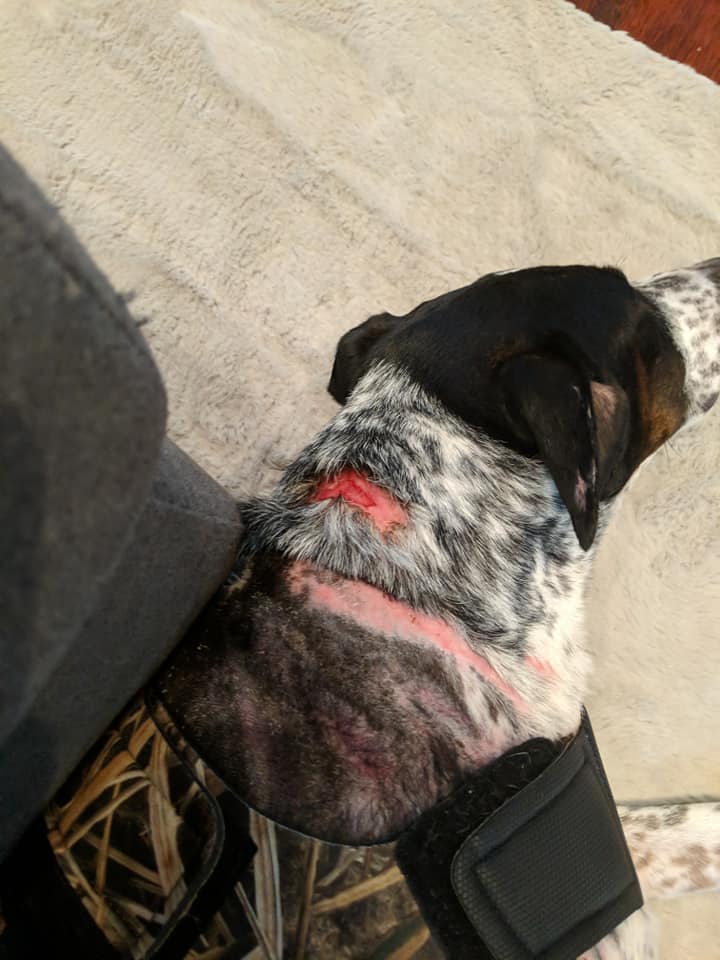 The evidence against Adam Callaghan supports a charge of felony animal torture and we are fighting to make that happen! Veterinary notes indicate that Echo suffered tremendously, for far too long. Echo's veterinary case history reveals injuries consistent with long-term abuse. Notes showed Echo suffering from swollen eyes, hip pain, nose bleeds, mental depression, lethargy, mouth injuries, swelling, bruising and more.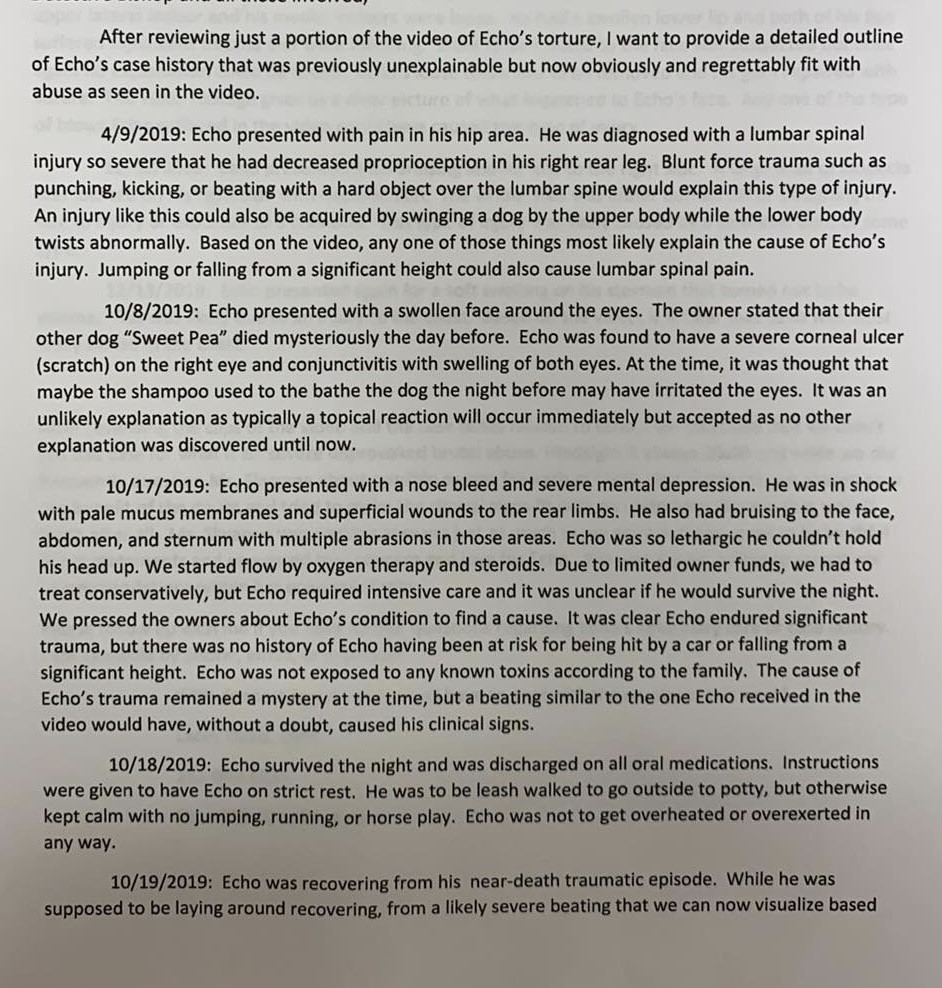 Echo suffered horribly and now it is time for his abuser to pay for that abuse. Please sign the petition, which will be presented to the Robertsdale Police Department, and the Robertsdale City Prosecutor, and the Baldwin County District Attorney's Office. Enough is enough – animal cruelty cannot and should not be tolerated!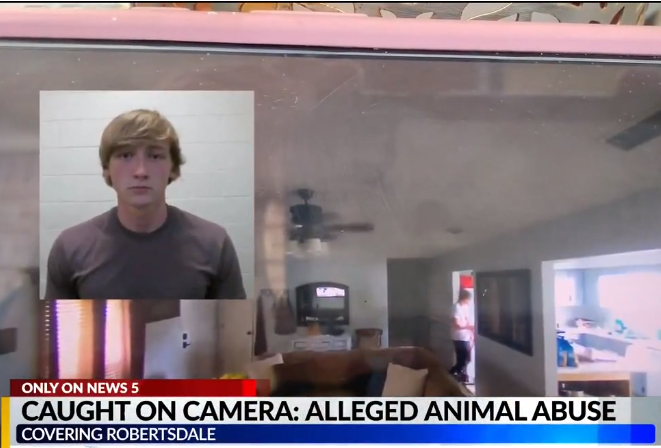 News and links
https://www.facebook.com/Justice-for-Echo-114717296925881/
https://www.wkrg.com/baldwin-county/video-man-arrested-after-alleged-animal-abuse-in-robertsdale/
Update 07/16/2020: Today we sent our message along with an additional 3100 signatures, for a total of 12,584 supporters, to the City Prosecutor Ken Raines.
Update 07/02/2020:  We recently made contact with the Robertsdale PD: We were told there is new evidence, it is an active investigation, and they want nothing short of the maximum charges for this case.
Today we sent your 9413 signatures and comments to the City Prosecutor Ken Raines and The Baldwin County District Attorney.
Read our letter to the District Attorney Baldwin County here
Read our letter to the City Prosecutor here
* Individuals are presumed innocent until proven guilty in a court of law.
Prior Signatures 14,697