Sunny Isles Beach, Florida – An innocent kitten nearly drowned after being cruelly tortured by a couple visiting Sunny Isles Beach in late September. The couple, identified as 27-year-old John Laguerre and 22-year-old Jamarria Wayne, seemed to be taking sick pleasure in the kitten's distress as they hurled her into the water in front of shocked beachgoers.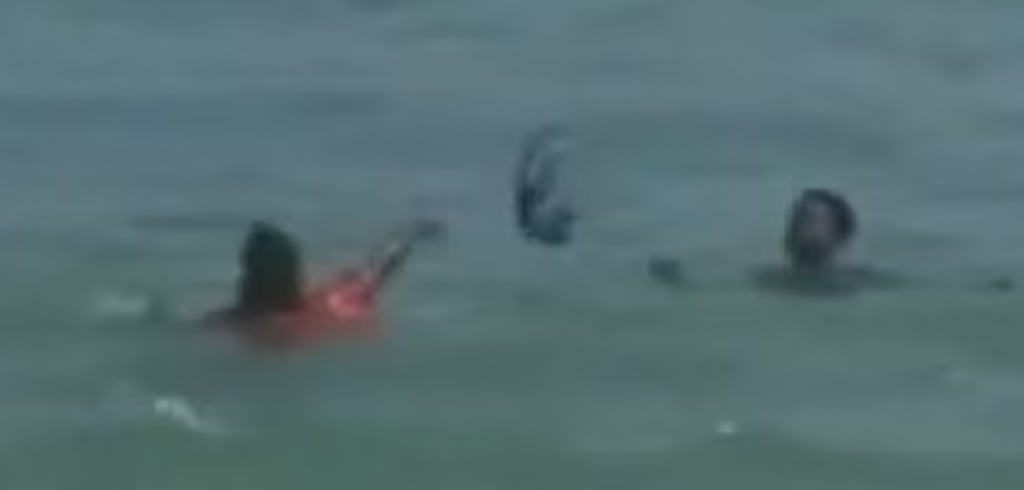 >>
Natalia Martin witnessed the abuse and confronted the couple about their appalling behavior. She recalls their response:
"The guy started being so aggressive towards me. He starts stepping up, he says, 'Hey, look, this is my cat. This is not your business. I can do what I want.' And then he was like, 'If you don't want me to throw the cat, give me $1,000 right now."
Describing the toll it was taking on the tiny kitten:
"They were throwing her like this into the water. They were trying to make her swim and the cat was so scared, she was passing out already. She was half alive."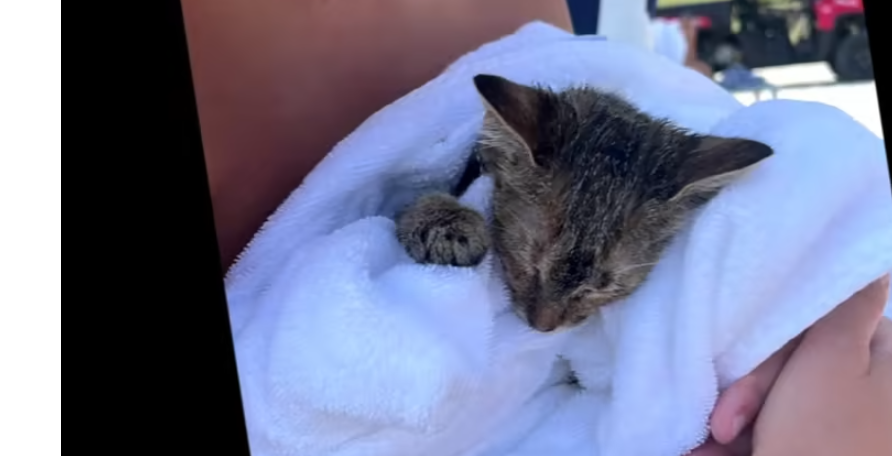 The situation continued to deteriorate after the police showed up and confronted them. John Laguerre was defiant and resisted arrest as he hurled profanities at the officers. Jamarria Wayne was not cooperative either; screaming and threatening to bite the officers.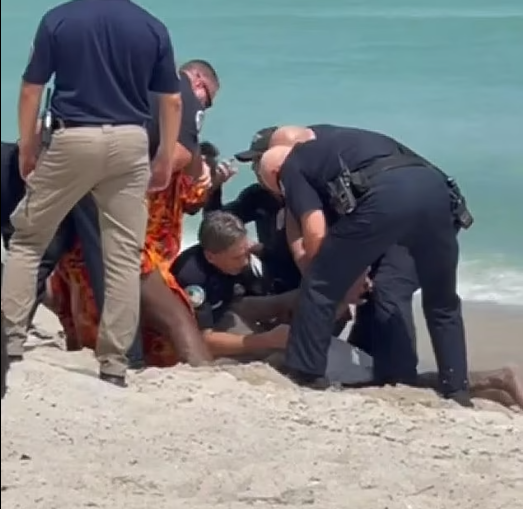 The incident resulted in multiple charges for the couple. Wayne was charged with two felony counts of battery and attempted battery on a law enforcement officer and resisting arrest, while Laguerre was charged with resisting arrest and animal cruelty — both misdemeanor charges.
Who takes pleasure in hurting a tiny, innocent kitten? What type of person is capable of such appalling, cruel behavior? The FBI has identified cruelty to animals as a dangerous sign of psychopathy; an indicator that someone has a high risk for committing future acts of violence that pose a danger to the entire community. In fact, the FBI has linked a history of animal abuse to most serial killers, school shooters, and mass murderers.
If you are as sickened by this incident as we are, please add your name to the petition today!
We the undersigned demand that John Laguerre and Jamarria Wayne be held accountable for the torture and abuse of an innocent kitten. We are petitioning for this couple to face the maximum sentence for each and every charge resulting from this incident, in addition to a lifelong ban from animal ownership. Additionally, we want to see this couple receive mandated psychological therapy to prevent them from repeating this deranged behavior in the future.
The silver lining: Though the kitten was described as "half-dead" after nearly drowning, she did survive and was ultimately adopted by Natalia Martin, the good Samaritan who intervened before officers arrived.
Note: Individuals are presumed innocent until they have been found guilty in a court of law. Animal Victory relies upon the authorities and the court system to determine guilt or innocence.
News:
Evil couple tosses kitten back and forth in ocean like a frisbee
18,437
signatures = 92% of goal
18,437
Iris Martin
I sure hope both are taught a lesson. Large Fine, long prison term, Not allowed to be near or own any pets. But they will cry and say this is their culture. Nope! Throw the book at them.
Dec 01, 2022
18,436
Sabine Klemann
Dec 01, 2022
18,435
Douglas ackley
Dec 01, 2022
18,434
Arielle Wolff
Nov 30, 2022
18,433
Dana Shelton
SEETHING atm!! Leave animals TF alone!!!!!
Nov 30, 2022
18,432
Donna B.
Nov 30, 2022
18,431
Lacey Hubbard
Nov 29, 2022
18,430
Marg Leguia
Nov 29, 2022
18,429
Mary Lanis
Nov 29, 2022
18,428
Judith Buckner
No animal should be abused like this. They ate MONSTERS so I say THROW THE BOOK AT THEM.!!!!
Nov 29, 2022
18,427
Elizabeth Sullivan
Prosecute exhibitions of psychopathic behavior like this to the fullest extent of the law before it escalates. Prevention of future access to all animals needs to become a thing also for these two and all such cases.
Nov 29, 2022
18,426
Debra Emery
Nov 29, 2022
18,425
Paula Woodley
Nov 29, 2022
18,424
Scott Kirsch
So glad they got what they deserved and this is just the beginning of torment for them. Their lives will be horrible until their destructive day of pain eternal!
Nov 29, 2022
18,423
Carolann Gilmartin
Nov 29, 2022
18,422
Phillippa Hilsden
Nov 29, 2022
18,421
Lara Grose
Nov 29, 2022
18,420
William Easterling
Nov 28, 2022
18,419
Peggy Vanthomme
Nov 28, 2022
18,418
Erica Hernandez
Nov 27, 2022
18,417
Suzanne Grafious
Nov 27, 2022
18,416
June Jarosz
They should spend the rest of their lousey lives in prision 🙁
Nov 27, 2022
18,415
Chloe Seago
Nov 27, 2022
18,414
steven adler
Nov 27, 2022
18,413
Renee Garcia
Nov 26, 2022
18,412
Emily Hicks
Hope these two get what is inevitably coming for them.
Nov 26, 2022
18,411
Elexas Arnold
Nov 26, 2022
18,410
Laura Dillard
They need to be thrown in the middle of the ocean to drown.The world does not need evil people like that.
Nov 25, 2022
18,409
George Heppel
Nov 25, 2022
18,408
Julie Wild
Nov 25, 2022
---