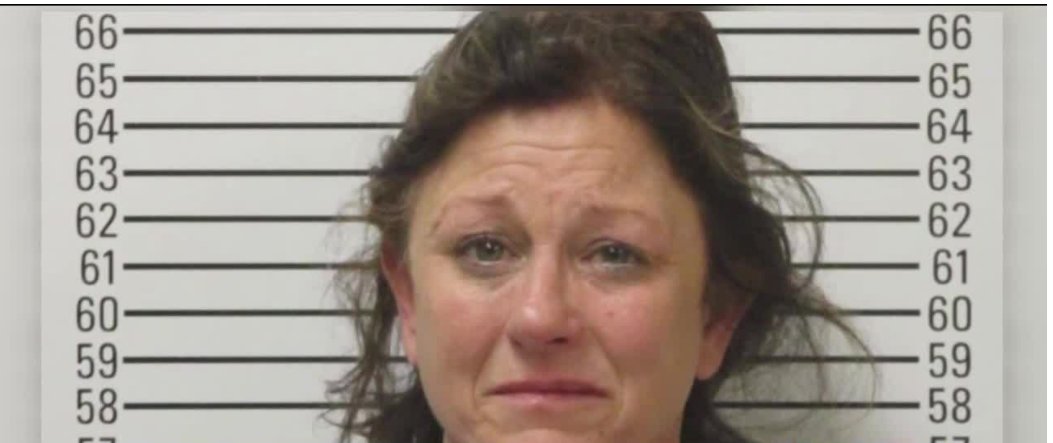 An estimated 200 dogs were discovered at a Stephens County, Oklahoma, residence when police went to the home in mid-February to investigate a murder. Evidence at the home led Stephen's County Sheriff's Office deputies to arrest 49-year-old Karen Jean Prichard on suspicion of second-degree murder, and dismal conditions at her Marlow property prompted further investigation resulting in 113 counts of cruelty to animals.

As reported by the Marlow Review, deputies described conditions at the property as "deplorable." The Humane Society of Tulsa, which took in many of the dogs and puppies, stated, "Dogs were living in horrific conditions without basic needs. They have multiple medical issues that need immediate care."
This woman is also accused of murdering 31-year-old Ashley Nicole Anderson, whose body was found in a metal shipping container that was secured with a pad lock. Officers found the woman wrapped in a blue tarp which was secured with a rope, reports Yahoo News.
We need your support to help convince court officials that she deserves the maximum sentence for all of the charges that she is facing. Karen Jean Prichard must be put behind bars for as long as possible, AND be forbidden from owning any pets in the future!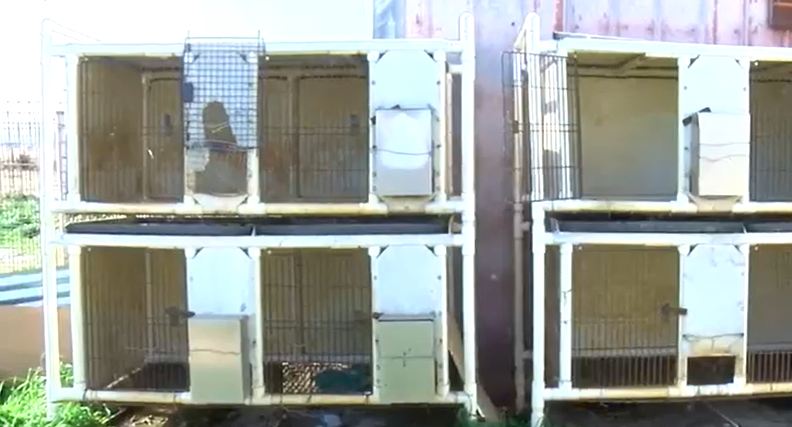 Dogs found at Karen Jean Prichard's property were stuck in filthy cages. Stephens County Humane Society board members told a local news agency that the conditions were "rancid." Board member Kelly Nelson said, "It was the worst thing I've ever seen in my life. We were called by the sheriff's department because of the number of animals and because they had no water, no food and no shelter."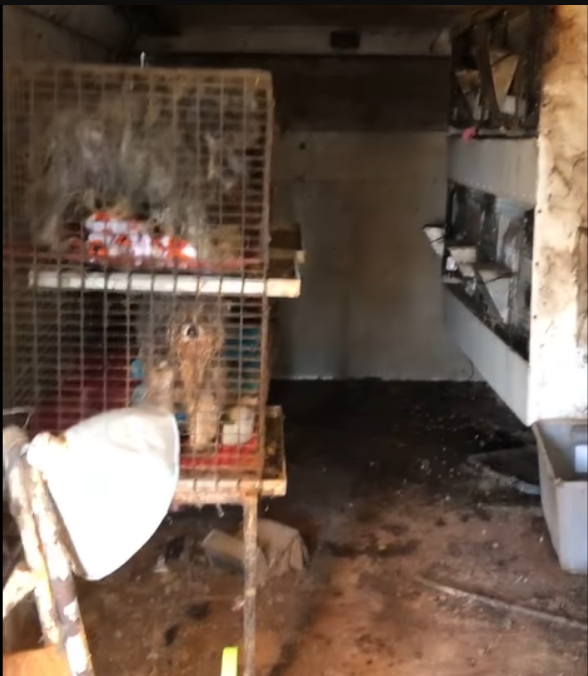 People who run puppy mills do it for the love of money and the welfare of the animals generating that money are of no concern. The amount of suffering this woman caused is staggering, and she needs to pay for the harm that she has inflicted!
Please add your name to the petition today. Karen Jean Prichard deserves the maximum sentence for her charges and a plea deal should not be considered!
News:
Please click here to find applicable Oklahoma laws.
Individuals are presumed innocent until proven guilty in a court of law.
Update 8/8/2021: Animal Victory has learned that the preliminary hearing conference has been continued to Aug. 25, 2021 at 9 a.m. The defendant must appear with counsel or bond could be forfeited.
Update 6/10/2021: Animal Victory has sent 15,938 signatures and comments to the prosecuting attorney Cortnie Siess.
Update 4/26/2021: Animal Victory has learned that Karen Jean Prichard managed to post a $1 million dollar bond. The next scheduled court date is on 5/26/2021 at 9:00 a.m.
Update 4/23/21: Today Animal Victory sent 12,614 signatures and comments to prosecutor Cortnie Siess. Read our letter here.
PRIOR SIGNATURES : 15969
Estimated 200 Dogs Found In Filthy Conditions At Puppy Mill When Police Investigated A Murder
49
signatures = 0% of goal
48
Teri Paszotta
We need tougher laws, more judges with balls to hand down stiffer sentences & justice to those affected by sick abusers of animals in our communities. It's going on in your city and those that prey on the most vulnerable are WEAK COWARDS & THE LOWEST, POOREST EXCUSE OF BEINGS WALKING THIS EARTH!
Sep 17, 2021
47
Ann Freeman
Sep 15, 2021
46
sherry mainquist
needs help and locked up!!!
Sep 14, 2021
45
KONSTANTINOS STAMOS
Sep 14, 2021
44
Debbie Westerkamm
Sep 14, 2021
43
astrid suchanek
Sep 13, 2021
42
mae young
Sep 12, 2021
41
Richard Scarsbrook
Sep 12, 2021
40
Kennedy Roop
Sep 12, 2021
39
Dodie Harrison
Sep 08, 2021
38
Tammy Bradford
Sep 08, 2021
37
Sylvie MALLEVAL
Sep 08, 2021
36
Ilana Karapetyan
Sep 08, 2021
35
Karen Baka
Sep 08, 2021
34
Jan Anderson
Sep 08, 2021
33
Damiano Giustina
Sep 07, 2021
32
Michelle Morris
She should have to live the way she made them babies live. She is trash
Sep 05, 2021
31
Kelly Lagace
Sep 03, 2021
30
Brenda Hammond
Sep 03, 2021
29
Joan Steelhammer
Sep 03, 2021
27
Jacky Tampalini
Sep 02, 2021
26
Mary Jo Johnson
Sep 01, 2021
25
Cecilia Lalinde
Aug 29, 2021
24
lara balser
Aug 29, 2021
23
Paula McCarthy
Aug 29, 2021
22
deb Oliver
Aug 29, 2021
21
Daniel Pawlowski
Aug 28, 2021
20
Corinne Brown
Aug 27, 2021
PRIOR SIGNATURES : 15969
---