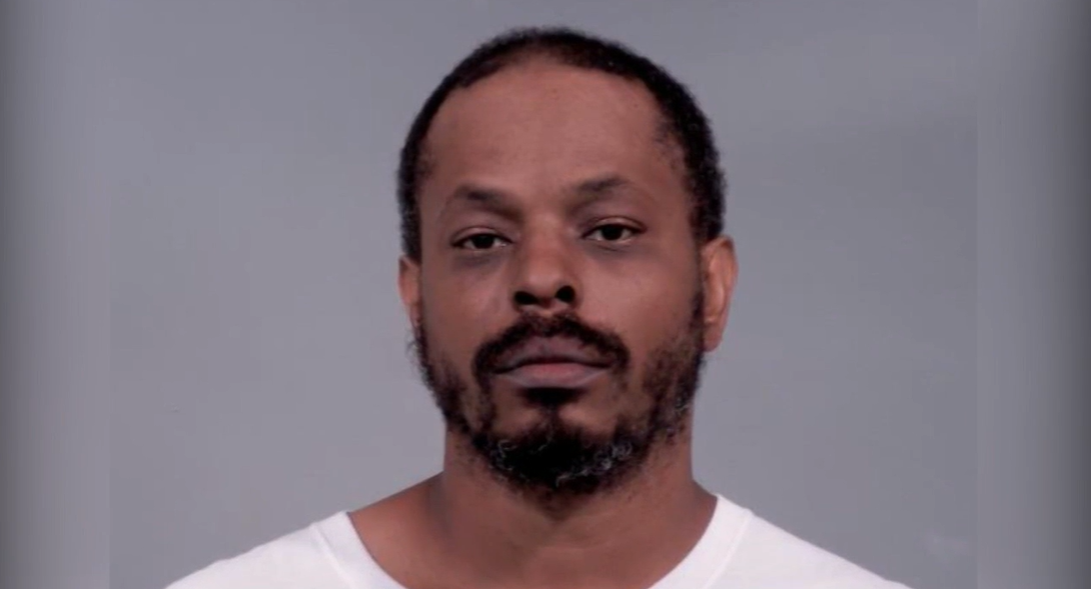 In May, the authorities found drugs, cash, guns, and dog-fighting paraphernalia at an "elaborate" dog-fighting operation in Ohio. Warren Police made the discovery while executing a search warrant during a drug investigation at Stanley Redd, Jr.'s residence.
Redd, who has already spent months in prison for a prior drug conviction, was jailed and he is a facing a slew of charges. We need your support to ensure that this man does not receive a plea deal – he must receive the maximum sentence for each and every charge. He is already a repeat offender – enough is enough!
Two locations, a residence on Austin Avenue and another on Bane Street SW, were found with drugs and dog fighting equipment. The authorities found dogs being used and trained for fighting, as well as a fighting ring, and a treadmill with blood on it.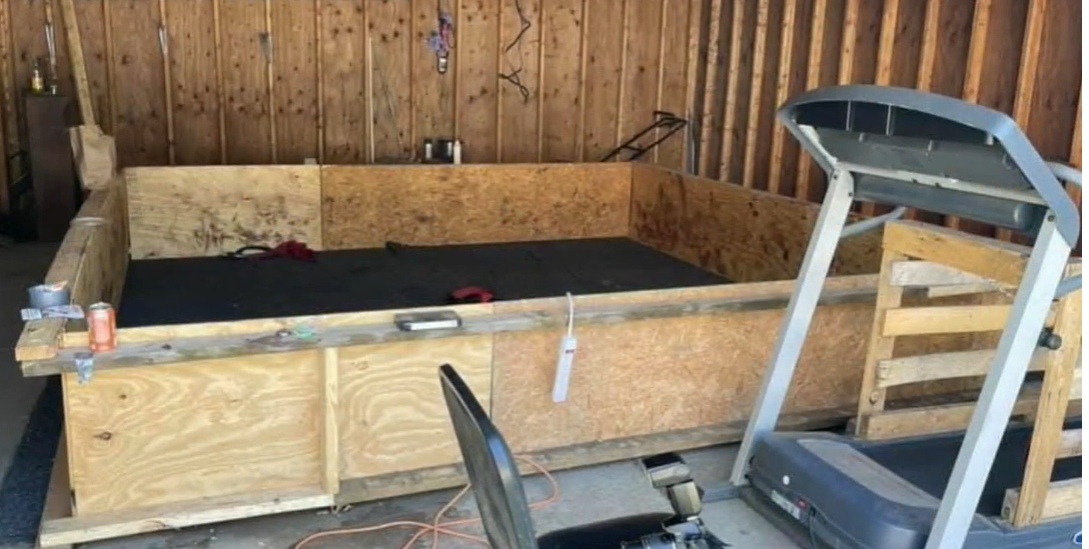 Humane agents found seven dogs at the first location, and then an additional five at a different residence. According to the Animal Welfare League of Trumbull County, as of May 20, "More animals (were) seized in connection with this ongoing investigation."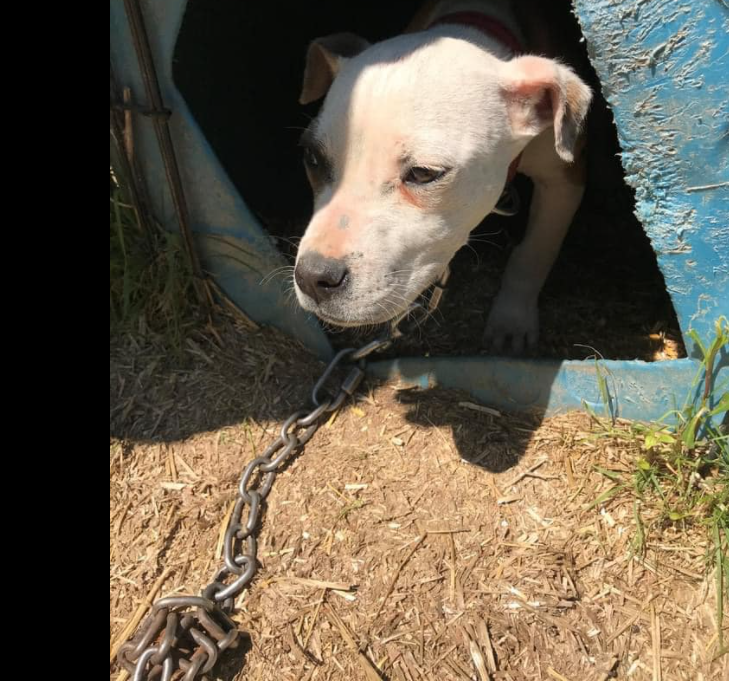 Warren Police Lt. Greg Hoso stated that this was one of the "most elaborate" dog fighting operations that he had encountered in his 26 years of investigating. He said, "We weren't going there to look for that, but we just happened to come across that, which I'm surprised we didn't get complaints about it because it looks like it was a pretty elaborate setup."
The dog-fighting operation uncovered in Trumbull County is the perfect example of how dog-fighting goes hand-in-hand with other illegal activities. How many dogs suffered and died because of Redd's actions? He must be stopped for good!
Animal Victory is aware that Stanley Redd Jr. is facing gun charges, and Municipal Judge Terry Ivanchak has stated that a "slew of additional charges" will likely be coming soon. We need your support to ensure that this man receives the maximum punishment for each and every charge stemming from this horrible situation! He must be prevented from ever doing this again.
Note: Dogs seized in the raids were taken to the Animal Welfare League for care.
News:
Individuals are presumed innocent until proven guilty in a court of law.
Update July 27/2021: Animal Victory has sent 12,822 to Chris Becker at Trumbull County Prosecuting Attorney's Office.
PRIOR SIGNATURES : 13036
Drugs, Cash, Guns And Fighting Equipment Found At Elaborate Dog Fighting Operation In Ohio
230
signatures = 2% of goal
230
Anonymous
Sep 19, 2021
229
Sabine Fontaine
Sep 18, 2021
228
Teri Paszotta
We need tougher laws, more judges with balls to hand down stiffer sentences & justice to those affected by sick abusers of animals in our communities. It's going on in your city and those that prey on the most vulnerable are WEAK COWARDS & THE LOWEST, POOREST EXCUSE OF BEINGS WALKING THIS EARTH!
Sep 17, 2021
227
Virginia Lovett
Prison !!!!!!!!! Evil Sociopath !!
Sep 15, 2021
226
Ann Freeman
Sep 15, 2021
225
Rita Leone
Sep 14, 2021
224
sherry mainquist
He needs to be locked up for life!!!
Sep 14, 2021
223
KONSTANTINOS STAMOS
Sep 14, 2021
222
Debbie Westerkamm
Sep 14, 2021
221
Judy Zoerman
Sep 13, 2021
220
astrid suchanek
Sep 13, 2021
219
mae young
Sep 12, 2021
218
Amanda Bogan
Sep 12, 2021
217
Kennedy Roop
Sep 12, 2021
216
Vincent FitzGerald
Sep 12, 2021
215
Julie Casey
This man was caught before has no remorse definitely will do it again Please make sure he doesn't get off again He really needs to be stopped for good
Sep 12, 2021
214
Debra Shipley
Sep 10, 2021
213
geno j Berchem
Sep 10, 2021
212
Shelly Berchem
Sep 10, 2021
211
Sophie Emlek
Sep 09, 2021
210
Stefanie E.
Sep 09, 2021
209
Anonymous
Sep 09, 2021
208
Dodie Harrison
Sep 08, 2021
207
Tammy Bradford
Sep 08, 2021
206
Kimberly Boden
Sep 08, 2021
205
Eleanor Grossi
Sep 08, 2021
204
Claudia Simpson
I would like to see this pos put into a dog fighting ring with 3 or 4 of the dogs he's tortured and trained to fight. It's a good end for this idiot.
Sep 08, 2021
202
Alexandra Buscio
Sep 08, 2021
201
TAMI BRODY
Sep 08, 2021
PRIOR SIGNATURES : 13036
---