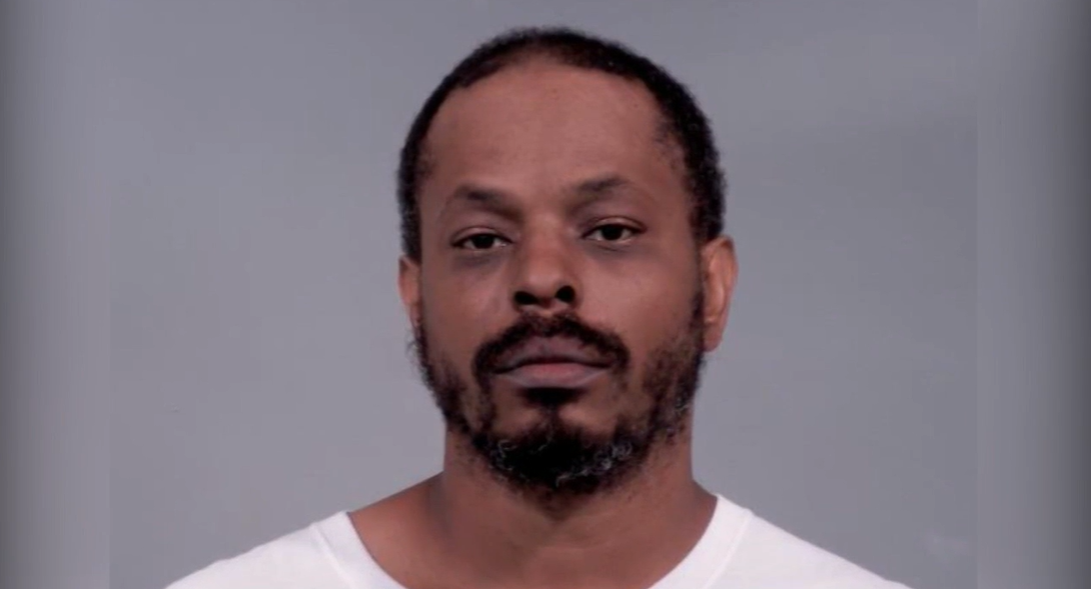 Warren, Ohio – In May, the authorities found drugs, cash, guns, and dog-fighting paraphernalia at an "elaborate" dogfighting operation in Ohio. Warren Police made the discovery while executing a search warrant during a drug investigation at Stanley Redd, Jr.'s residence.
Redd, who has already spent months in prison for a prior drug conviction, was jailed and he is facing a slew of charges. We need your support to ensure that this man does not receive a plea deal – he must receive the maximum sentence for each and every charge. He is already a repeat offender – enough is enough!
Two locations, a residence on Austin Avenue and another on Bane Street SW, were found with drugs and dog fighting equipment. The authorities found dogs being used and trained for fighting, as well as a fighting ring, and a treadmill with blood on it.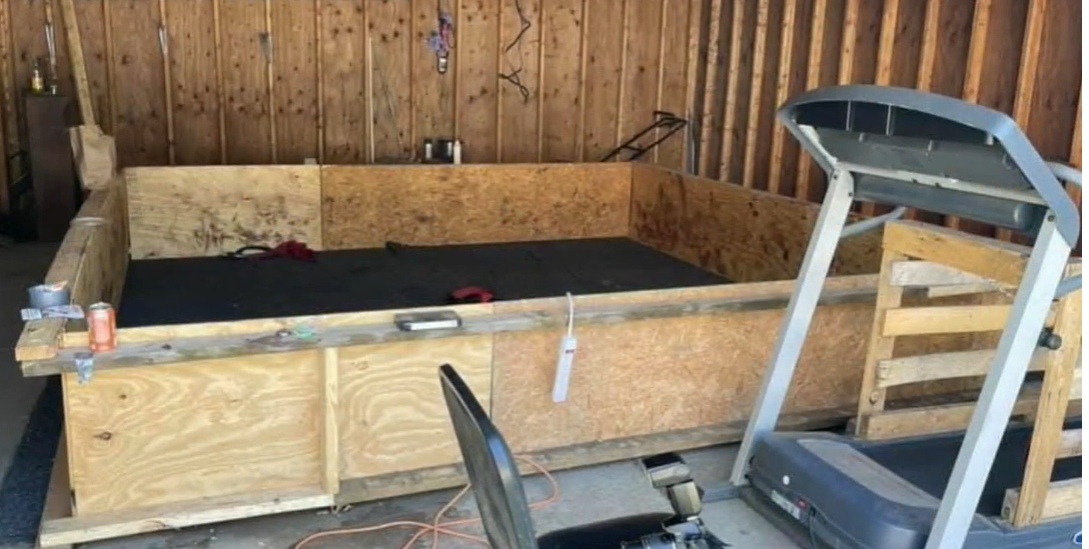 Humane agents found seven dogs at the first location, and then an additional five at a different residence. According to the Animal Welfare League of Trumbull County, as of May 20, "More animals (were) seized in connection with this ongoing investigation."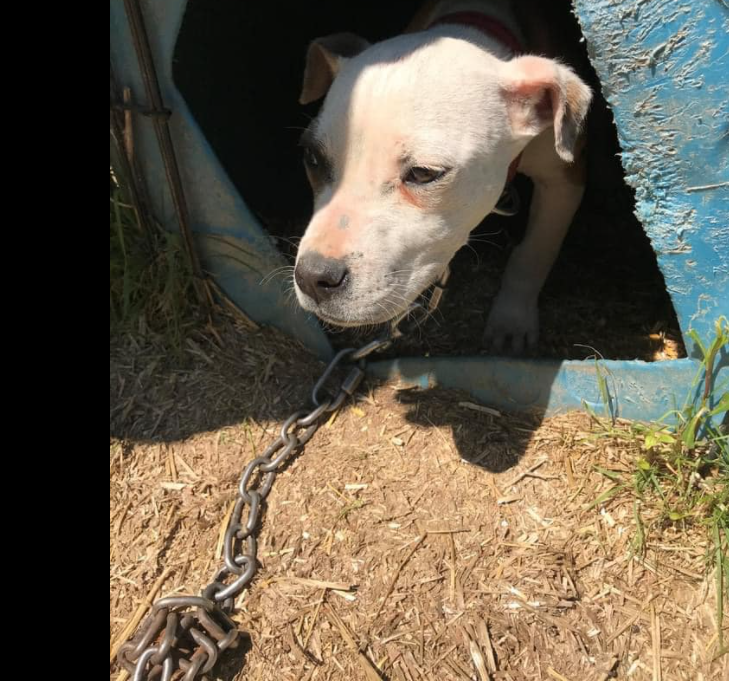 Warren Police Lt. Greg Hoso stated that this was one of the "most elaborate" dogfighting operations that he had encountered in his 26 years of investigating. He said, "We weren't going there to look for that, but we just happened to come across that, which I'm surprised we didn't get complaints about it because it looks like it was a pretty elaborate setup."
The dogfighting operation uncovered in Trumbull County is the perfect example of how dog-fighting goes hand-in-hand with other illegal activities. How many dogs suffered and died because of Redd's actions? He must be stopped for good!
Animal Victory is aware that Stanley Redd Jr. is facing gun charges, and Municipal Judge Terry Ivanchak has stated that a "slew of additional charges" will likely be coming soon. We need your support to ensure that this man receives the maximum punishment for each and every charge stemming from this horrible situation! He must be prevented from ever doing this again.
Note: Dogs seized in the raids were taken to the Animal Welfare League for care.
News:
Animal-Protection-Laws-of-Ohio-2020-Animal-Legal-Defense-Fund
Individuals are presumed innocent until proven guilty in a court of law.
Update 5/9/2022:  Animal Victory is disappointed to learn that the animal cruelty charges in this case were dismissed. After turning himself in, the drug felony cases were reopened.
Update July 27/2021: Animal Victory has sent 12,822 to Chris Becker at Trumbull County Prosecuting Attorney's Office.
PRIOR SIGNATURES : 13036
Drugs, Cash, Guns And Fighting Equipment Found At Elaborate Dog Fighting Operation In Ohio
463
signatures = 3% of goal
463
Olga Espinoza
Jun 23, 2022
462
Gloria H
Jun 22, 2022
461
Carolyn Cooper
Human monsters
Jun 22, 2022
460
Rochelle Massey
Jun 21, 2022
459
Amanda Briggs
Jun 21, 2022
458
Marsha Andrews
Jun 21, 2022
457
Ann RIgano
All I can say is I hope Stanley Redd, Jr. suffers a lot from here forward for his inhumane treatment of these dogs.
Jun 19, 2022
456
Debbie Mccollum
Jun 12, 2022
455
Mary Ann Allen
Dog fighting is illegal! It's time to put these criminals in jail for for a very long time! It hasn't work so far they keep doing it over and over again!
Jun 09, 2022
454
Aennelore Raab
Jun 06, 2022
453
annah jetha
Jun 05, 2022
452
Loredana Bernabei
Anyone who Abuses and Neglects Animals is a Scumbag and a POS!
Jun 05, 2022
451
Karen OConnell
Lock him up and throw away the key!!! How dare he!!!!
Jun 04, 2022
450
tana d aasmundstad
Jun 04, 2022
449
Diane Basile
Lock him up and throw away the key
Jun 04, 2022
448
Anne Voloshin
Jun 03, 2022
447
Karen Hill
Maximum punishment demanded
Jun 03, 2022
446
Susan Devereaux
Jun 02, 2022
445
Carie Matriciano
Jun 02, 2022
444
Anonymous
Jun 02, 2022
443
Anonymous
Jun 02, 2022
442
Grace Vendemio
Jun 02, 2022
441
Cheryle Lefort
Jun 02, 2022
439
Kate Dyrsten
Jun 02, 2022
438
Sara Sampkin
May 29, 2022
437
Janice VanMarter
May 29, 2022
436
donna benjamin
how many animals have to die how many people have to die before he is stopped this man does not want to be rehabilitated he has proven that get rid of him as he does the people and animals around him through him in a cage never to come out and see the light of day again
May 27, 2022
435
eugene henry
May 17, 2022
434
Marion Friedl
May 15, 2022
PRIOR SIGNATURES : 13036
---