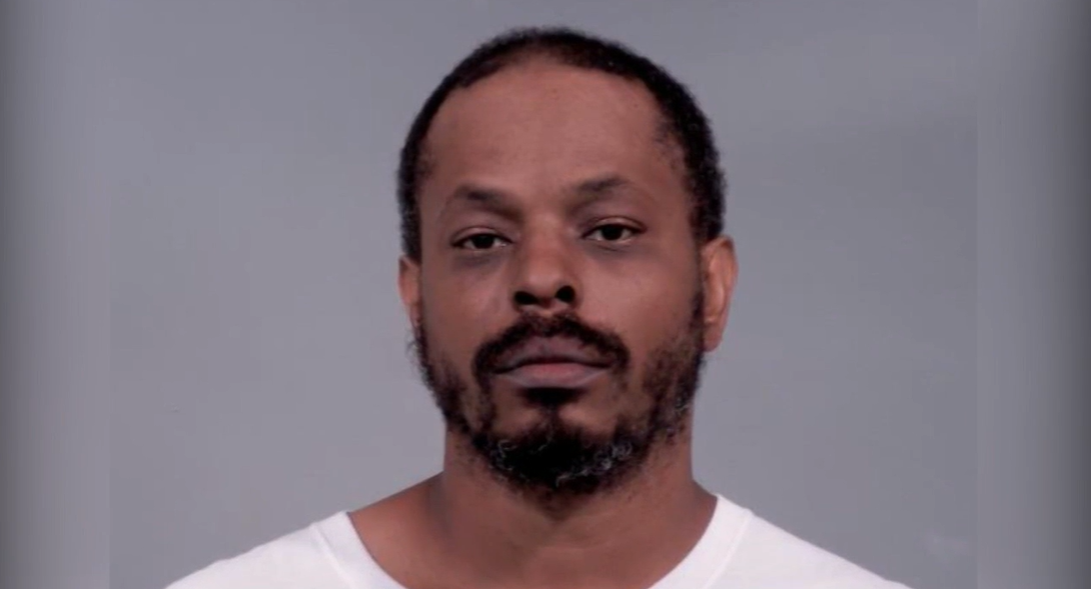 Warren, Ohio – In May, the authorities found drugs, cash, guns, and dog-fighting paraphernalia at an "elaborate" dogfighting operation in Ohio. Warren Police made the discovery while executing a search warrant during a drug investigation at Stanley Redd, Jr.'s residence.
Redd, who has already spent months in prison for a prior drug conviction, was jailed and he is facing a slew of charges. We need your support to ensure that this man does not receive a plea deal – he must receive the maximum sentence for each and every charge. He is already a repeat offender – enough is enough!
Two locations, a residence on Austin Avenue and another on Bane Street SW, were found with drugs and dog fighting equipment. The authorities found dogs being used and trained for fighting, as well as a fighting ring, and a treadmill with blood on it.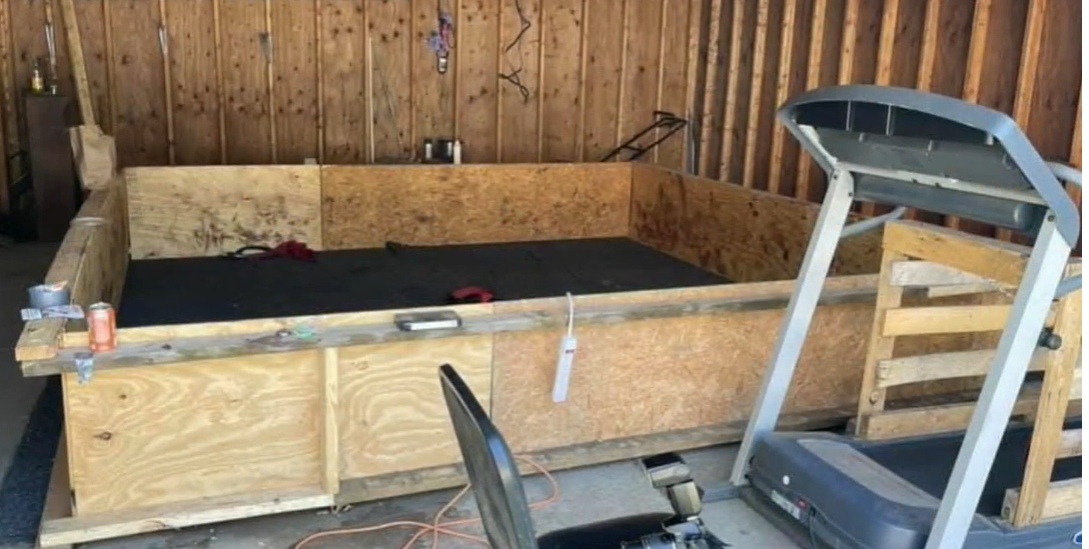 Humane agents found seven dogs at the first location, and then an additional five at a different residence. According to the Animal Welfare League of Trumbull County, as of May 20, "More animals (were) seized in connection with this ongoing investigation."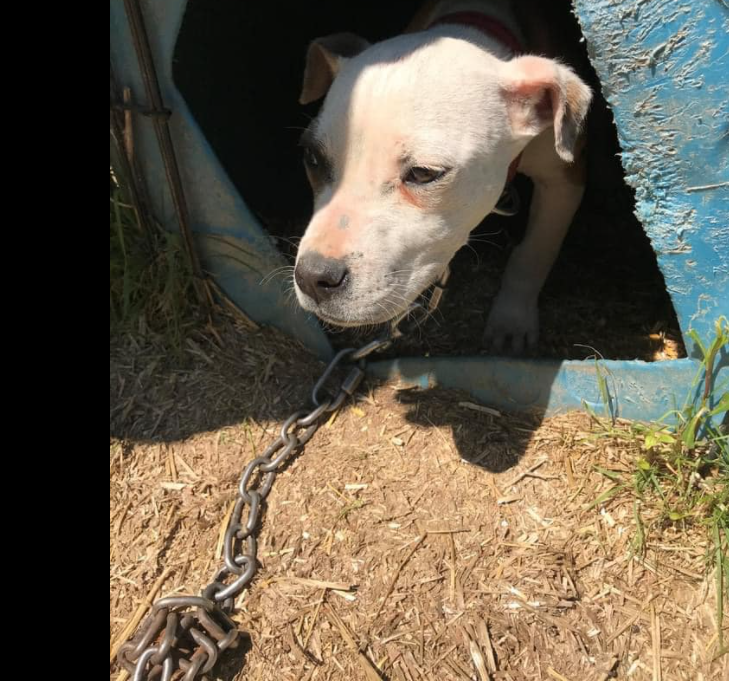 Warren Police Lt. Greg Hoso stated that this was one of the "most elaborate" dogfighting operations that he had encountered in his 26 years of investigating. He said, "We weren't going there to look for that, but we just happened to come across that, which I'm surprised we didn't get complaints about it because it looks like it was a pretty elaborate setup."
The dogfighting operation uncovered in Trumbull County is the perfect example of how dog-fighting goes hand-in-hand with other illegal activities. How many dogs suffered and died because of Redd's actions? He must be stopped for good!
Animal Victory is aware that Stanley Redd Jr. is facing gun charges, and Municipal Judge Terry Ivanchak has stated that a "slew of additional charges" will likely be coming soon. We need your support to ensure that this man receives the maximum punishment for each and every charge stemming from this horrible situation! He must be prevented from ever doing this again.
Note: Dogs seized in the raids were taken to the Animal Welfare League for care.
News:
Animal-Protection-Laws-of-Ohio-2020-Animal-Legal-Defense-Fund
Individuals are presumed innocent until proven guilty in a court of law.
Update 5/9/2022:  Animal Victory is disappointed to learn that the animal cruelty charges for this case were dismissed. After turning himself in, the drug felony cases were reopened. Thank you for signing the petition and helping Animal Victory fight for justice. We are dismayed that the animal cruelty charges were dismissed.
Update July 27/2021: Animal Victory has sent 12,822 to Chris Becker at Trumbull County Prosecuting Attorney's Office.
PRIOR SIGNATURES : 13036
Drugs, Cash, Guns And Fighting Equipment Found At Elaborate Dog Fighting Operation In Ohio
520
signatures = 3% of goal
520
Shannon Nichols
Oct 07, 2022
519
Fabienne Rostan
Oct 01, 2022
518
Alex Washington
No more injustice
Sep 28, 2022
517
Andrea Morris
Sep 23, 2022
516
Jose Carmona
Sep 23, 2022
515
Marga Gili
Sep 22, 2022
514
Guisselle Martinez
Sep 17, 2022
513
PIERANGELO VESTRINI
Stanley Redd Jr., enjoy your stay in jail !!!
Sep 16, 2022
512
paula mitchell
Sep 16, 2022
511
Carmen Verdugo
Sep 11, 2022
510
Kelly A Kalish
Sep 10, 2022
509
Michelle Krueger
Sep 09, 2022
508
Tammy Welch
Sep 07, 2022
507
Nancy Coupe
Sep 03, 2022
506
Valeria Rushiti
All lowlifes who torture, abuse dogs for dogfight deserve death penalty once and for all so this non sense ends forever . We need strict laws against dogfight , strict laws for any type of abuse and strong, strict laws for protecting animals rights. Zero tolerance for any type of abuse . Death penalty for all lowlifes
Aug 28, 2022
505
Farah Khumbatta
Aug 20, 2022
504
Helen Blue
This scum MUST BE PROSECUTED for animal cruelty! To let him off sends a message to all dog fighting scum that it's ok! IT'S NOT OK!! It's torture and extreme cruelty!! Don't let him get away with this disgusting, cruelty and torture of animals!!
Aug 19, 2022
503
Anu Dutt
Aug 18, 2022
502
Karen Broten
Some countries cut the abusers hands off, maybe its time this country starts doing that.
Aug 16, 2022
501
Donna Blankenship
Wtf? Dismissed? Why? I'm soooo very upset w this sentence more like mad as hell!
Aug 14, 2022
500
Nikki Luu
Aug 12, 2022
499
Iris Barter
Aug 11, 2022
498
Susan Cerniglia
Aug 11, 2022
497
Gina Cipriano
Aug 10, 2022
496
Renee Crawford
Aug 10, 2022
495
Susan Welch
Aug 06, 2022
494
Sandy Gross
Aug 05, 2022
493
Ana Carolina Casey
Put this dog abuser in prison for ever evil monster!
Aug 05, 2022
492
Gerri Ricciardi
Pos
Aug 05, 2022
491
Anonymous
Gitmo and never let him be out. Save the dogs
Aug 04, 2022
PRIOR SIGNATURES : 13036
---