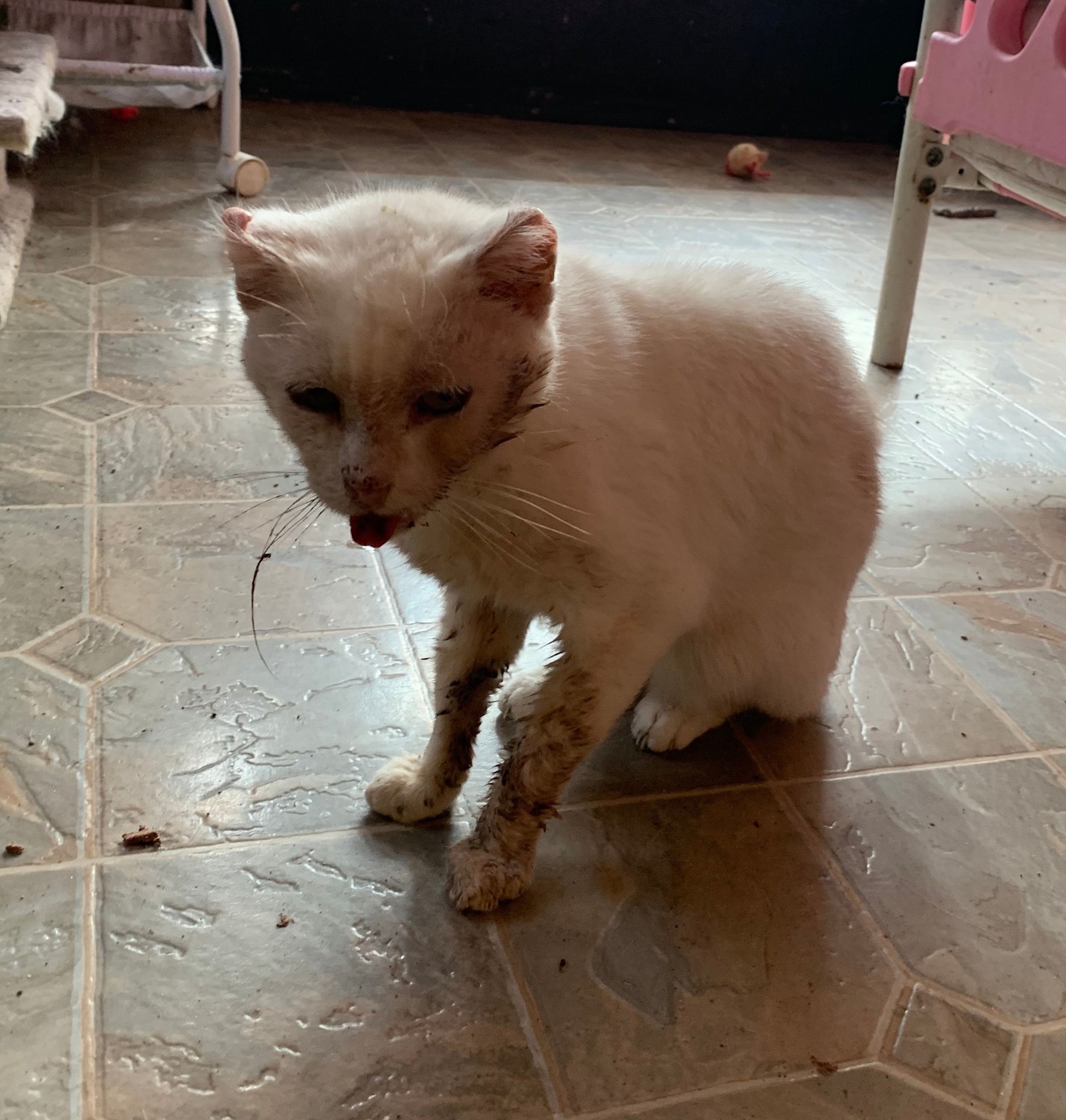 Dozens of dead cats, and over 100 living but neglected cats, were recently found at an Ohio "no-kill" animal sanctuary. The Lake Humane Society found 49 dead cats, and seized 161 living cats, from "Caroline's Kids Pet Rescue & Sanctuary." According to a news release from the Lake Humane, the surviving cats were in "critical" condition and suffering from a slew of maladies, including, URI (Upper Respiratory Infection), Panleukopenia, Stomatitis, an infestation of fleas, and Ringworm.
This isn't the first time that the no-kill sanctuary has had glaring problems. In fact, in 2017, Tom and Judie Brown, the founders/and/or directors of Caroline's Kids Pet Rescue, and two of the sanctuary employees, were found guilty of 24 counts of animal cruelty after deplorable conditions at their rescue were discovered.
The most recent discovery at the "rescue" has not yet resulted in animal cruelty charges, but based on the information released from the Lake Humane Society, we believe that they are warranted! Not only should charges be filed, but a permanent ban on pet ownership must be mandated. Please add your name today!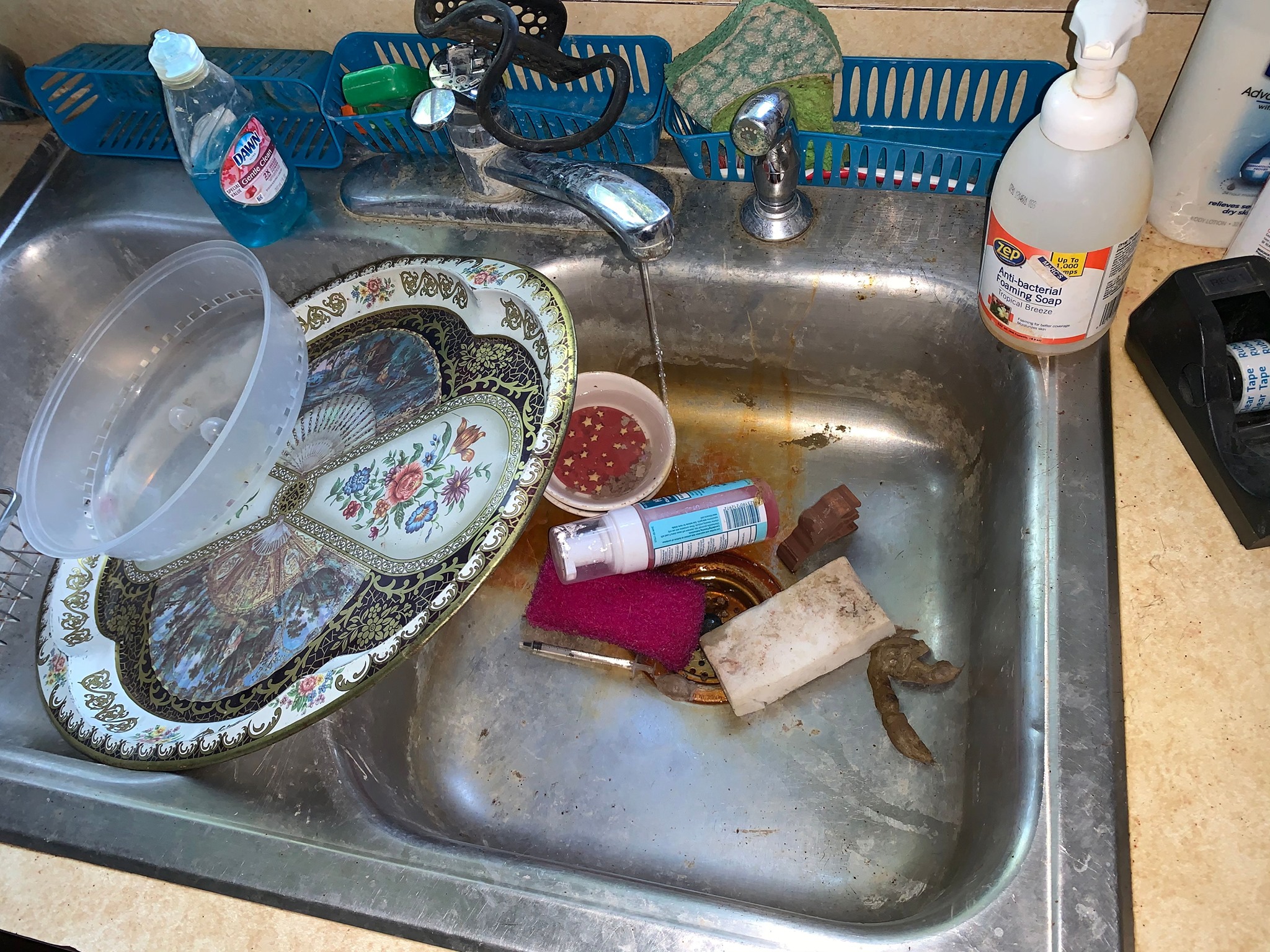 On Adopt-A-Pet, Caroline's Kids Pet Rescue provides a description of the organization, stating, "We are a Rescue, Sanctuary and adoption center located in Concord Twsp, Ohio." They add, "The Adoption Center houses adoptable cats in a free-roaming environment. Medical needs are provided for them including vaccinations, spay /neuter and socializing. We also provide for the intensive medical treatment for those in need."
The conditions found at Caroline's Kids are far from anything reflecting a reputable rescue, or sanctuary. And though the agency claims to provide "intensive medical treatment," most of the cats seized in the recent raid showed no sign of receiving veterinary care. In fact, some were so horribly neglected that their condition was said to be "critical."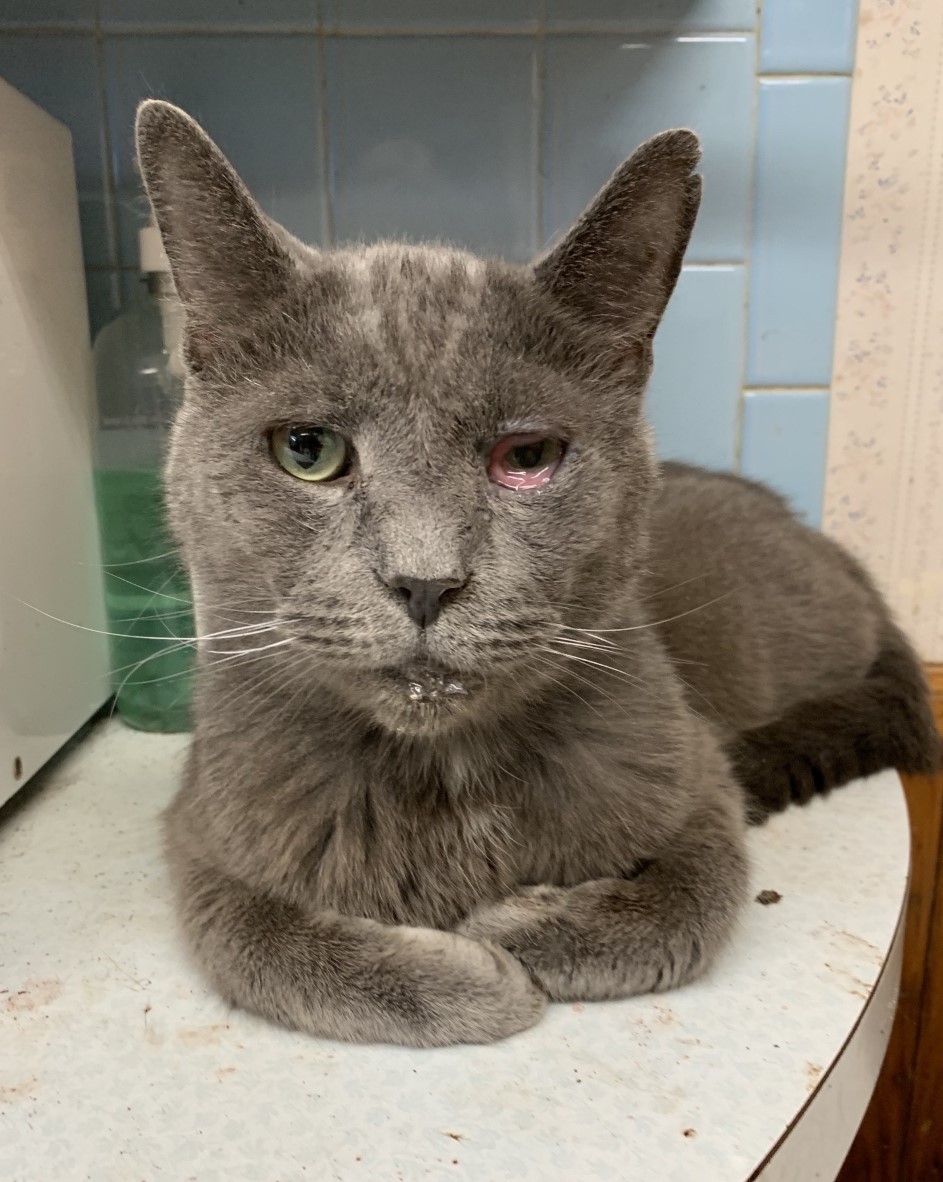 The deplorable conditions at Caroline's Kids Pet Rescue have prompted an investigation and it will be up to the Lake Humane Society Prosecutors to see if criminal charges are warranted. Please add your name (and comments) to the petition to let the prosecutors know that the treatment of these cats is completely unacceptable and the people who allowed this to happen need to face consequences! Probation and plea deals are simply not good enough.
News:
News-Herald (current situation)
News-Herald (prior conviction)
* Individuals are presumed innocent until proven guilty in a court of law.
Update 7/12/2021: Animal Victory sent 18,949 signatures and comments to Jeffrey Holland today.
Update 6/22/2021: Animal Victory has been informed that the case is 'complicated' and the district attorney is sure that more defendants will be charged and added as the case is heard. As of right now there are three facing charges: Abby Nelson (new), Virginia Wolford Lee (2017 case too), and Caroline's Kids. They are all due in court on the 28th of June for preliminary. There are several prosecutors working this case.
Update 4/21/2021: Animal Victory received the following response from Jeffrey Holland:
Thank you for your ongoing interest in this case. I am afraid we can't share much information, except that this case is unusually complicated, hence the delay. Please be assured that action is forthcoming.
Update 10/12/2020:
Response from Jeffrey Holland:
Our law firm may be one of the only ones in the country with attorneys who devote the majority of their practice to prosecuting animal cruelty, neglect and abuse. We take this case, and every animal case, very seriously. As you know, we prosecuted the original Caroline's Kids Defendants, who tried to block the case from going to trial in every way they could, including filing a lawsuit against us and others personally in federal district court. I am gratified to report that all four co-defendants were each convicted by a jury of all 25 counts of companion animal cruelty pertaining to 157 individual animals, and they lost at every level of appeal. We cannot comment on an ongoing investigation, but please be assured that we are diligently following this matter, and will pursue charges whenever it is justified by the facts and the evidence. Thank you very much for your commitment to spreading the word about animal cruelty.
J. Jeffrey Holland
Update 10.09.2020: Read our letter to Jeffrey Holland here
PRIOR SIGNATURES : 19641
Dozens Of Dead Cats Found At No-Kill Animal Sanctuary Previously Operated By Couple Convicted Of Animal Cruelty
38
signatures = 0% of goal
38
Damiano Giustina
Sep 18, 2021
37
Sabine Fontaine
Sep 18, 2021
36
Kit Dugan
Sep 18, 2021
35
Jaqueline Dillman
Sep 18, 2021
34
Teri Paszotta
We need tougher laws, more judges with balls to hand down stiffer sentences & justice to those affected by sick abusers of animals in our communities. It's going on in your city and those that prey on the most vulnerable are WEAK COWARDS & THE LOWEST, POOREST EXCUSE OF BEINGS WALKING THIS EARTH!
Sep 17, 2021
33
Ann Freeman
Sep 15, 2021
32
astrid suchanek
Sep 13, 2021
31
Kennedy Roop
Sep 12, 2021
30
Christine Rigney
it is sad that they got away with this...that no one was checking up on the situation...
Sep 10, 2021
29
Sophie Emlek
Sep 09, 2021
28
Dodie Harrison
Sep 08, 2021
27
Ilana Karapetyan
Sep 08, 2021
26
Jan Anderson
Sep 08, 2021
25
Melissa Curtis
Sep 07, 2021
24
Damiano Giustina
Sep 07, 2021
23
Kelly Lagace
Sep 03, 2021
22
Cecilia Lalinde
Aug 29, 2021
21
lara balser
Aug 29, 2021
20
Paula McCarthy
Aug 29, 2021
19
Daniel Pawlowski
Aug 28, 2021
18
John Santos
Aug 27, 2021
17
Corinne Brown
Aug 27, 2021
16
Veronica Miazga
Aug 26, 2021
15
Teresa Corner
Aug 24, 2021
14
Chinanan K.
Aug 24, 2021
13
Marina Ris
Aug 24, 2021
12
laura raforth
Aug 23, 2021
PRIOR SIGNATURES : 19641
---