Dozens Of Dead Cats Found At No-Kill Animal Sanctuary Previously Operated By Couple Convicted Of Animal Cruelty
Published: October 03, 2020 at 08:22 AM Author:
PENNY EIMS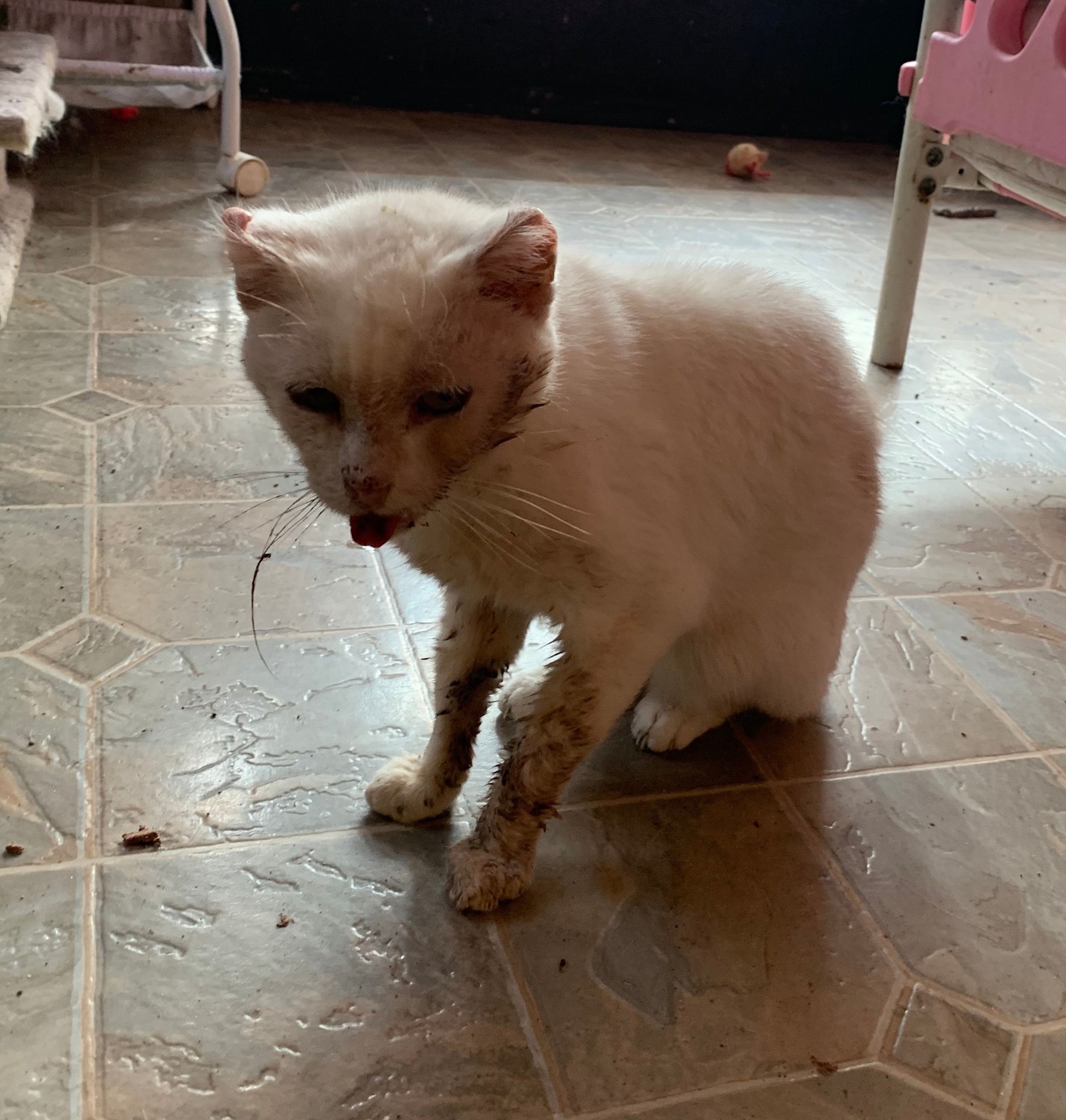 Lake County, Ohio – Dozens of dead cats, and over 100 living but neglected cats, were recently found at an Ohio "no-kill" animal sanctuary. The Lake Humane Society found 49 dead cats, and seized 161 living cats, from "Caroline's Kids Pet Rescue & Sanctuary." According to a news release from the Lake Humane, the surviving cats were in "critical" condition and suffering from a slew of maladies, including, URI (Upper Respiratory Infection), Panleukopenia, Stomatitis, an infestation of fleas, and Ringworm.
This isn't the first time that the no-kill sanctuary has had glaring problems. In fact, in 2017, Tom and Judie Brown, the founders/and/or directors of Caroline's Kids Pet Rescue, and two of the sanctuary employees, were found guilty of 24 counts of animal cruelty after deplorable conditions at their rescue were discovered.
The most recent discovery at the "rescue" has not yet resulted in animal cruelty charges, but based on the information released from the Lake Humane Society, we believe that they are warranted! Not only should charges be filed, but a permanent ban on pet ownership must be mandated. Please add your name today!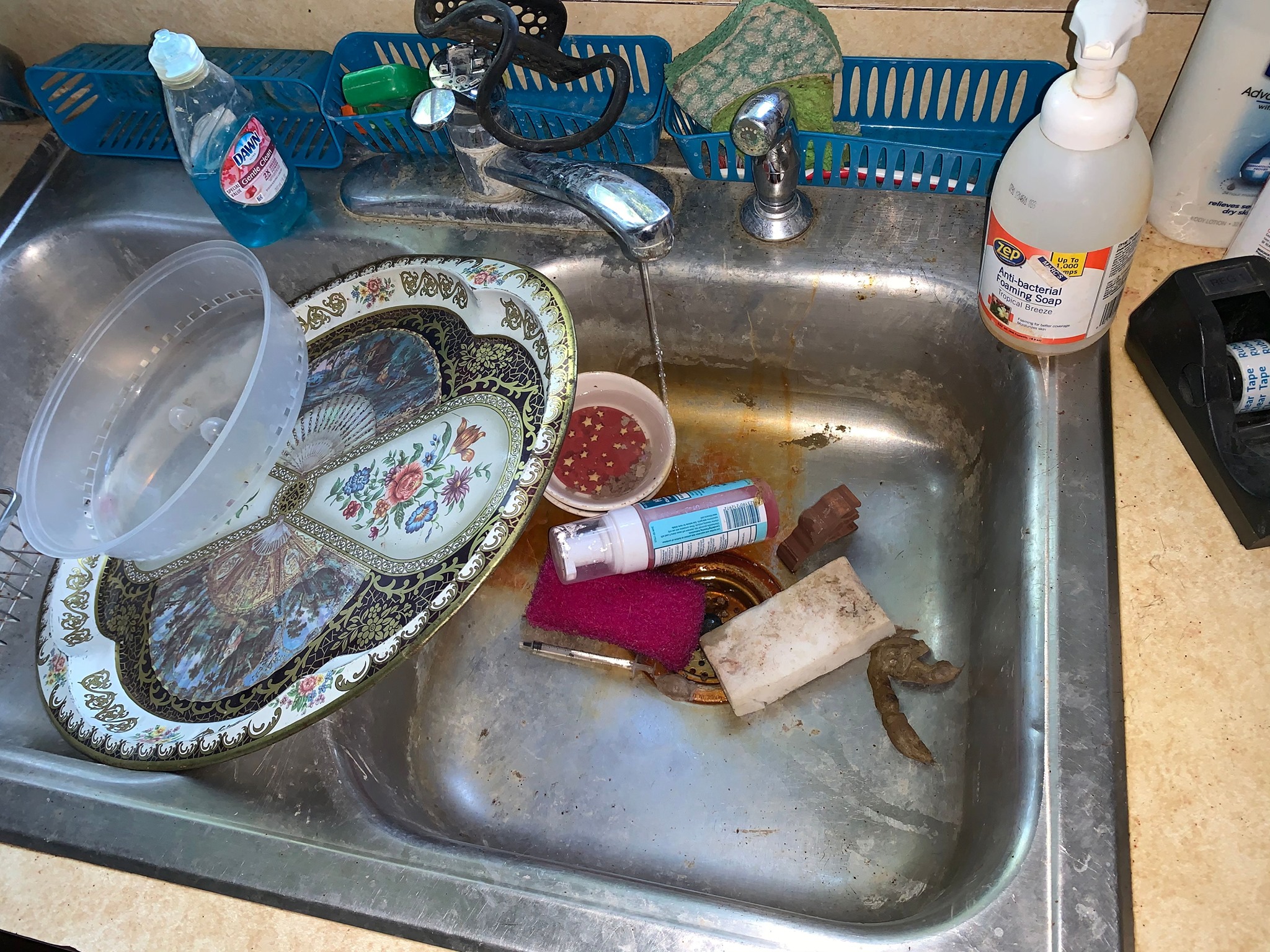 On Adopt-A-Pet, Caroline's Kids Pet Rescue provides a description of the organization, stating, "We are a Rescue, Sanctuary and adoption center located in Concord Twsp, Ohio." They add, "The Adoption Center houses adoptable cats in a free-roaming environment. Medical needs are provided for them including vaccinations, spay /neuter and socializing. We also provide for the intensive medical treatment for those in need."
The conditions found at Caroline's Kids are far from anything reflecting a reputable rescue, or sanctuary. And though the agency claims to provide "intensive medical treatment," most of the cats seized in the recent raid showed no sign of receiving veterinary care. In fact, some were so horribly neglected that their condition was said to be "critical."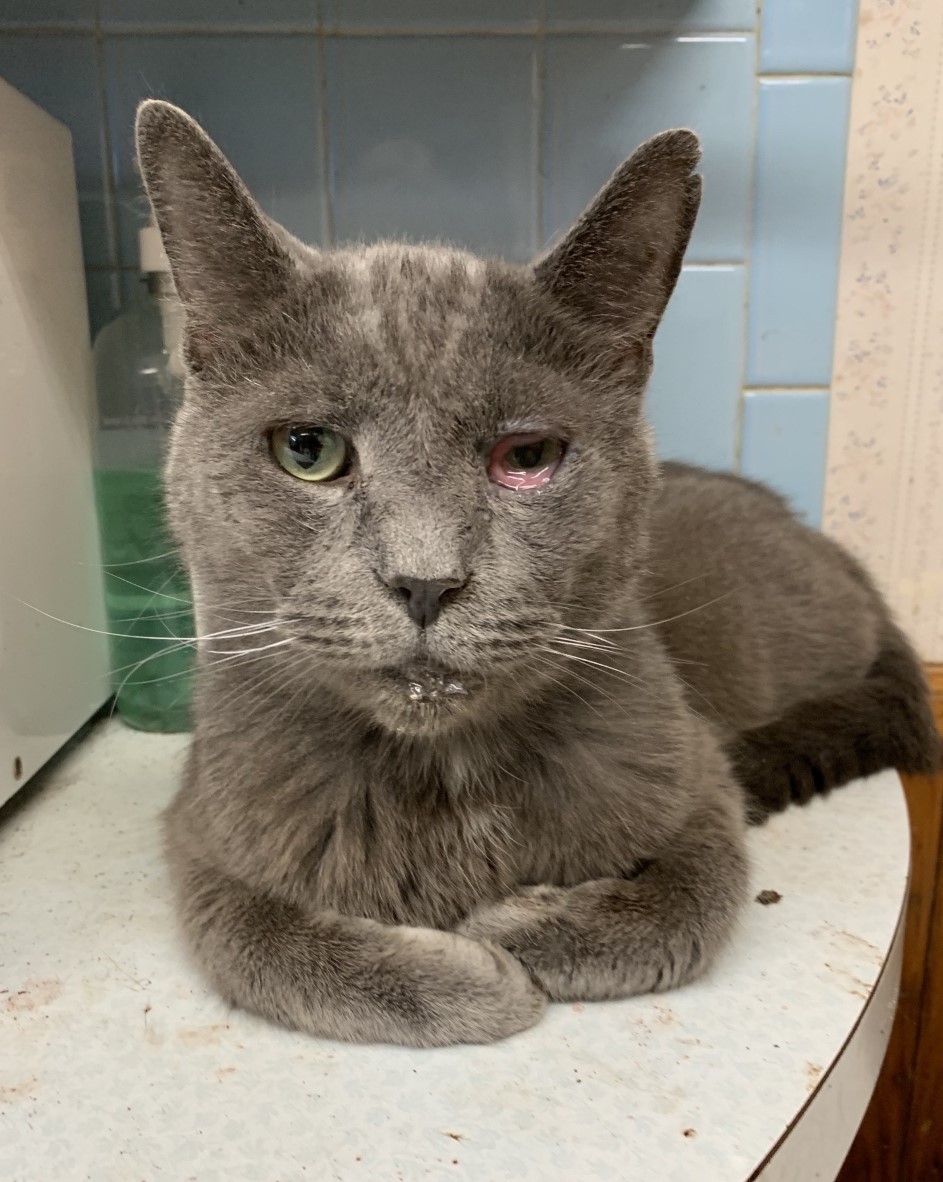 The deplorable conditions at Caroline's Kids Pet Rescue have prompted an investigation and it will be up to the Lake Humane Society Prosecutors to see if criminal charges are warranted. Please add your name (and comments) to the petition to let the prosecutors know that the treatment of these cats is completely unacceptable and the people who allowed this to happen need to receive the maximum punishment allowed by law! Probation and plea deals are simply not good enough.
News:
News-Herald (current situation)
Cleveland 19 (prior situation)
Fox 8 (prior situation)
* Individuals are presumed innocent until proven guilty in a court of law.
Update 3/11/2022: VICTORY
Jeffrey Holland's law team finally concluded the Carolines Kids Pet Rescue case last Friday.  Here is a summary:
CK, the organization, entered no-contest pleas and was found guilty of six counts of companion animal cruelty involving 157 cats.  Approximately 40 additional cats were found dead in freezers with no record as to the cause of death.  CK objected to the amount of reimbursement which was being sought by LHS for the care of the animals.  (Cases for co-Defendants Abby Nelson and Virginia Wolford-Lee were previously resolved.)
At the CK's insistence, we endured a 5 hour evidentiary hearing on Friday.  In the end, the Judge gave CK the maximum sentence possible: a $4,000 fine on each count for a total of $24,000, plus $31,686.63 in reimbursement to LHS.  The total owed by CK is $55,686.63, plus court costs.  CK is also prohibited indefinitely from owning, possessing, or caring for animals. 
Whether the organization has assets to pay fines and reimbursement is unknown at this time.
Why no jail time?
Jeffery Holland the attorney has told us:
"Our primary goals were to save the animals and to stop this organization from operating permanently.  A corporation cannot serve jail time.  I believe that this case will make the organization insolvent, and in any event, there is an order preventing them from owning, possessing or caring for animals permanently."
Thank you to everyone who signed this petition!
Update 2/24/2022: Animal Victory received correspondence from Jeffrey Holland, which reads in part, "I am pleased to report that Caroline's Kids Pet Rescue plead no contest to, and was found guilty of all six counts of companion animal cruelty involving 157 cats who were removed from the CK facility on September 25, 2020." 
We are told that sentencing is scheduled for March 4, 2022 (11:00 a.m.) Holland said, "We expect a hard fought battle over the amount of restitution for the care of the animals. It is also possible for the Court to issue a fine of up to $4,000 per count. Organizations cannot be put in jail, obviously, but we will ask the Court for an order prohibiting the organization from owning or possessing companion animals permanently."
Holland also updated us about the others named in this case, writing:
"We also resolved Virginia Wolford –Lee's case. She plead no contest to and was found guilty of one count of companion animal cruelty involving all 157 cats. The other charges were dismissed. She was sentenced according to our plea agreement to 90 days' jail and a $750 fine. Jail time is suspended pending successful completion of 24 months' non-reporting probation. During probation, she may not work or volunteer with any animal shelter or other animal organization, and may not foster animals. She may keep her current pets, being 1 dog, 8 cats and 4 birds, but may not own or possess other animals. We never had reason to believe that Lee was neglecting her own pets. Finally, we resolved the Abigail Nelson case with a dismissal at her costs, as she honored her agreement to cooperate and to be available to testify if needed."
Holland thanked Animal Victory for our "consistent support and advocacy," and we thank everyone who signed this petition for their support and advocacy!
Update 2/08/2022: Animal Victory has learned that Wolford is due in court on 2/09/2022 for a change of plea.
Update 11/08/2021: Animal Victory has learned that the next court date for all involved is 11/22/2021 at 9:30 a.m.
Update 9/27/2021: Animal Victory has learned that a pre-trial hearing is scheduled for 10/4/2021 at 9:30 a.m.
Update 7/12/2021: Animal Victory sent 18,949 signatures and comments to Jeffrey Holland today.
Update 6/22/2021: Animal Victory has been informed that the case is 'complicated' and the district attorney is sure that more defendants will be charged and added as the case is heard. As of right now there are three facing charges: Abby Nelson (new), Virginia Wolford Lee (2017 case too), and Caroline's Kids. They are all due in court on the 28th of June for preliminary. There are several prosecutors working this case.
Update 4/21/2021: Animal Victory received the following response from Jeffrey Holland:
Thank you for your ongoing interest in this case. I am afraid we can't share much information, except that this case is unusually complicated, hence the delay. Please be assured that action is forthcoming.
Update 10/12/2020:
Response from Jeffrey Holland:
Our law firm may be one of the only ones in the country with attorneys who devote the majority of their practice to prosecuting animal cruelty, neglect and abuse. We take this case, and every animal case, very seriously. As you know, we prosecuted the original Caroline's Kids Defendants, who tried to block the case from going to trial in every way they could, including filing a lawsuit against us and others personally in federal district court. I am gratified to report that all four co-defendants were each convicted by a jury of all 25 counts of companion animal cruelty pertaining to 157 individual animals, and they lost at every level of appeal. We cannot comment on an ongoing investigation, but please be assured that we are diligently following this matter, and will pursue charges whenever it is justified by the facts and the evidence. Thank you very much for your commitment to spreading the word about animal cruelty.
J. Jeffrey Holland
Update 10.09.2020: Read our letter to Jeffrey Holland here
Animal-Protection-Laws-of-Ohio-2020-Animal-Legal-Defense-Fund
Prior Signatures 31,743.