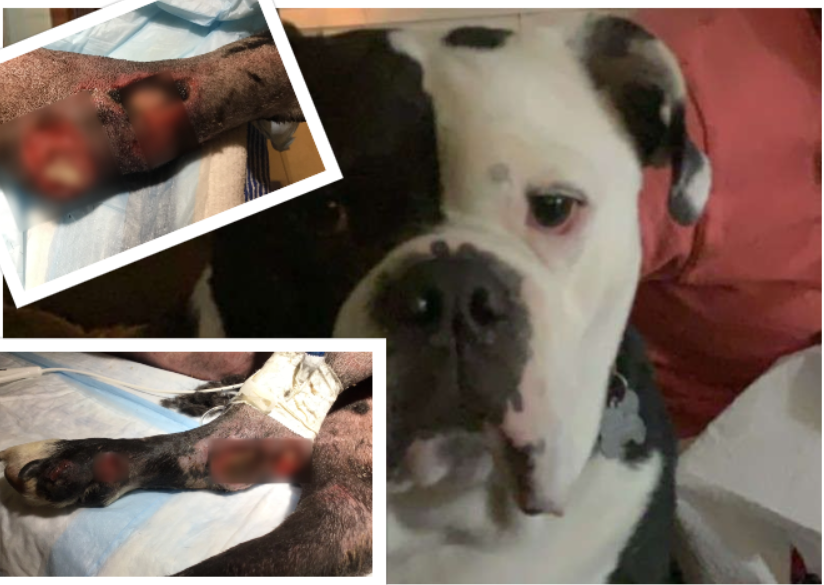 Taylor, Texas – A Texas veterinarian is facing a charge of animal cruelty after a dog had to be euthanized following a seven day boarding at her animal hospital. The Williamson County Sheriff's Office identifies the owner of the Wellness Veterinary Hospital as Dr. Dana R. Boehm.
The dog who suffered and died is a five-year-old bulldog named Jax, who went into the veterinary hospital as a healthy dog, and emerged a week later covered in urine and unable to walk.
Please sign the petition today to help us get the maximum sentence for Dr. Boehm, and the revocation of her veterinary license!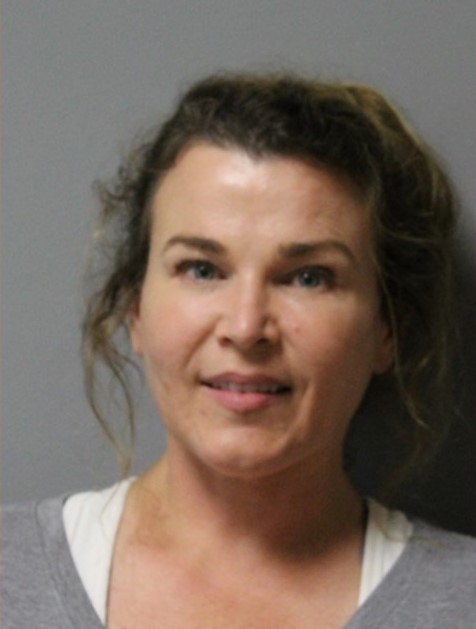 Before Jax was left at the Wellness Veterinary Hospital on March 13, he was a healthy, uninjured dog. Investigators with the Williamson County Sheriff's Office were able to confirm this by watching surveillance video taken at Jax's home on the same day; the footage revealed a healthy, mobile dog.
By the time that Jax's owners picked him up on March 20, he was is dismal condition, unable to walk and covered in wounds and urine. The sheriff's office detailed the dog's injuries in a report:
Four holes in the dog's hind leg and two holes the size of a quarter between the dog's foot and hip.
Jax's skin was noted as completely missing in some areas and exposing either bone, ligaments and or tendons.
A hole was observed on the dog's leg about the size of a dime.
Photos showed what appeared to be another hind limb with a hole the size of a quarter in it and other injuries.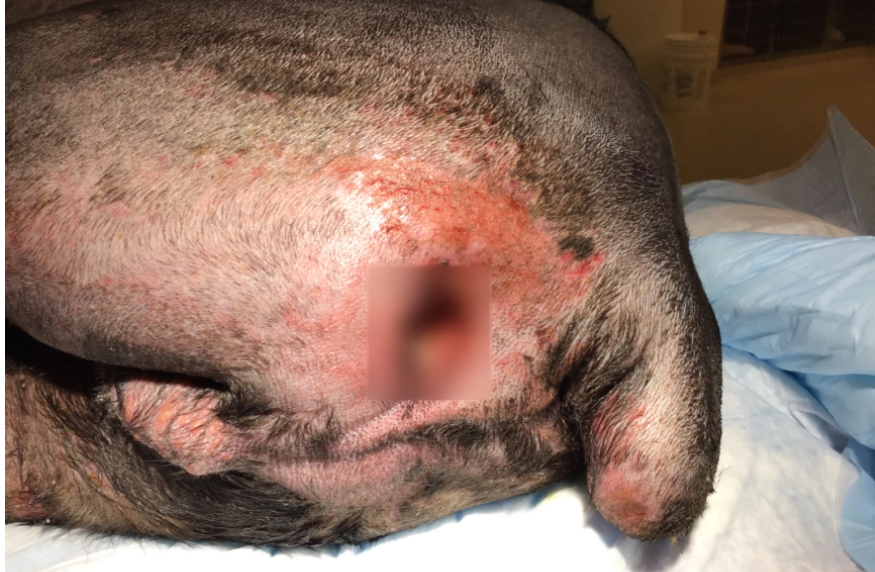 When detectives investigated the veterinary hospital, they found troubling conditions, including:
Unclean, unhealthy conditions in the areas Jax would have been kept and had access.
Strong, foul odors, feces, urine puddles, urine-soaked clothing, uncapped used syringes, and loose medications.
Animals being kenneled and boarded in these conditions, as well as a lack of food and water.
Another veterinary clinic determined that Jax had to be euthanized because he was in such poor condition.
The investigation resulted in a warrant for Dr. Dana R. Boehm's arrest on a misdemeanor charge of animal cruelty.
The following are excerpts from the American Veterinary Medical Association Principles of Veterinary Medical Ethics:
A veterinarian may choose whom he will serve. Once he has undertaken care of a patient he must not neglect him.
The veterinary profession should safeguard the public and itself against veterinarians deficient in moral character or professional competence.
Veterinarians should observe all laws, uphold the honor and dignity of the profession, and accept its self-imposed discipline.
Did Dr. Dana Boehm uphold the veterinary code of ethics? Or did she fail by allowing Jax to be neglected so badly that he had to be put down?
We need your support to ensure that Dr. Boehm receives the maximum punishment for her animal cruelty charge. We also feel that she has failed to fulfill the code of ethics upon which her profession operates.
If she is found guilty of her charge, we want to see her veterinary license revoked – what happened to Jax can never happen to another animal!
Individuals are presumed innocent until proven guilty in a court of law.
We also found more information and another VERY surprising allegation against Dr. Dana Boehm.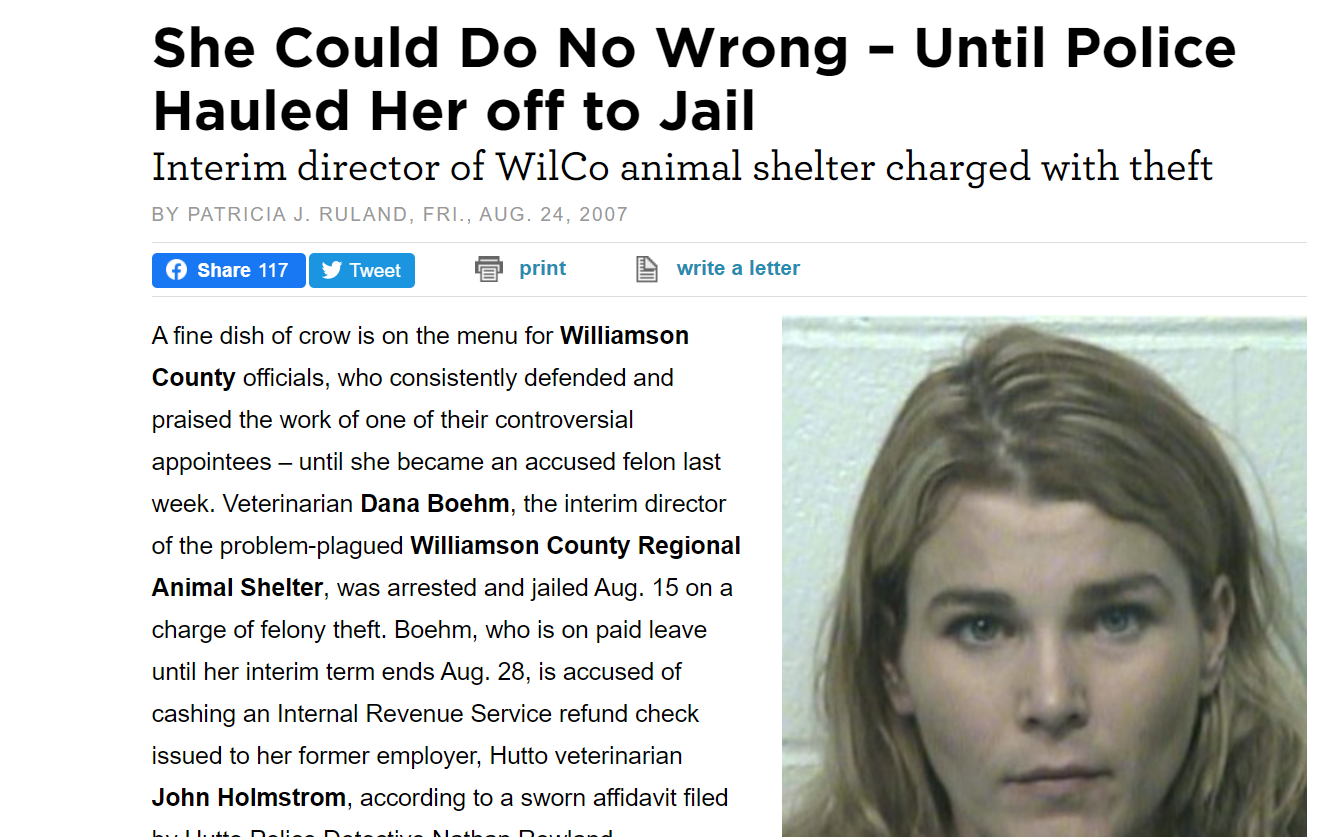 You can read more at these links:
Austin Chronicle (IRS scandal)
Austin Chronicle (Allegations of neglect at shelter where Boehm was the interim director)
News:
Update 8/5/2021: Animal Victory has learned that the next court date is scheduled for 10/21/2021 at 2:30 p.m., it is an announcement docket.
Update 7/27/2021 – The county attorney's office has informed Animal Victory that Mariel Puryear is the prosecutor for this case.
Update 6/28/2021 – Animal Victory has learned that he arraignment is scheduled for July 30, at 9:00 a.m.
PRIOR SIGNATURES : 14922
Dog Had To Be Euthanized After 7 Days At Deplorable Veterinary Hospital
985
signatures = 7% of goal
985
Anonymous
Sep 20, 2021
984
Arline Hoskinson
Sep 20, 2021
983
H Lepage
That BITCH MUST DIE !!
Sep 20, 2021
982
lina van dijk
OMG, poor Jax, I feel so sorry for this poor innocent dog......Why did his owners bring him to that hospital if he was a healthy dog? These people are just as guilty as that evil sick creep Dr. Dana Boehm!! This poor dog was tortured and ALL the evil people responsible must PAY!!! These devils ALL belong in hell!!!
Sep 20, 2021
981
val van dijk
OMG, poor poor Jax.....what a horrible way to die.....That sick devil Dana Boehm must pay, torture that evil woman to death!!!
Sep 20, 2021
980
kira van dijk
Dr. Boehm is not a vet, she is a sick sadist!!! Who knows how many animals have suffered because of her! KILL THAT EVIL WOMAN, MAKE HER REGRET!!!!
Sep 20, 2021
979
johan van dijk
Poor precious Jax deserves justice!!! Dr. Boehm is a Frankenstein devil and she deserves to be punished to death ASAP!!!!
Sep 20, 2021
978
adriaan foppen
This poor dog deserves justice!! That evil creep Boehm is a cruel murderer and she deserves to die!!!!
Sep 20, 2021
977
Valentina van dijk
Dr. Dana Boehm is a cruel diabolic sadist and she must DIE!!!! Please punish that evil devil to death ASAP!!!!
Sep 20, 2021
976
Jennifer Osmundson
Sep 20, 2021
975
Jennifer Rosater
Sep 20, 2021
974
Marie-Laurence Yans
Sep 20, 2021
973
Elena Paris
Sep 20, 2021
971
Shirley Motyl
Sep 20, 2021
970
Steve Bell
Sep 20, 2021
969
Leslie Spatola
Let her go to j ail and have the same thing done to her!!! Deranged idiot!
Sep 20, 2021
968
Kymberly Jackson
Please bumoë the misdemionor to a felany please that poor jax should of never been on that kinda of shape rhet need to get charged to 4 to 5 years in jail
Sep 20, 2021
967
Tama Forth
Sep 20, 2021
966
Betty C.
RIP dear Jax! I hope this "person" loses her license!
Sep 20, 2021
965
Elizabeth Welch
Give her the Maximum!!!!!
Sep 20, 2021
964
Mary Roehrig
Sep 19, 2021
963
Suzanne Grafious
Sep 19, 2021
962
Carol Green
A professional should be punished to the max and never allowed to practice again.
Sep 19, 2021
961
Cheri Wiener
Sep 19, 2021
960
Tyna Elbe
Sep 19, 2021
959
Mary Ann Schwartz
Sep 19, 2021
958
Miriam Ivaldi
Sep 19, 2021
957
barbara elias
Sep 19, 2021
956
Mia Whiteoak
Sep 19, 2021
PRIOR SIGNATURES : 14922
---