Dog Fighters Cruelly Force Dog To Swim With Weighted Collar
Published: July 14, 2020 at 06:55 AM Author:
PENNY EIMS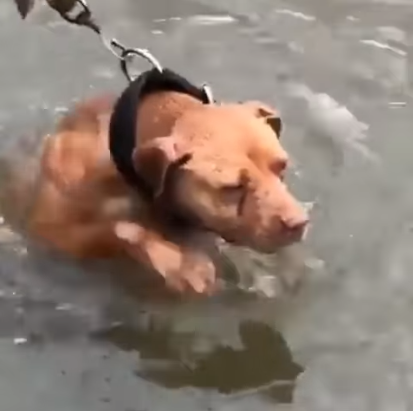 Ft. Worth, Texas – Dog fighters in Ft. Worth, Texas, have been captured on video forcing a tethered dog to swim with a weighted collar. The cruel practice is used to condition dogs to have endurance for bloody fights to the death and the local authorities MUST take action to stop it!
In a social media post on July 9, a concerned citizen requests help, and expresses dismay over the lack of care and concern from the local authorities:
"We need HELP immediately. Two of the persons in this video have a long history of dogfighting, training, and breeding. They are connected to known dog-fighters in Dallas, TX and Houston, TX. Ft Worth Police were provided information about these persons in April 2020 and nothing has been done."
We must come together to get the police involved – this is a despicable practice that must be brought to an end!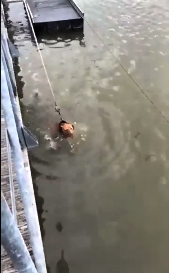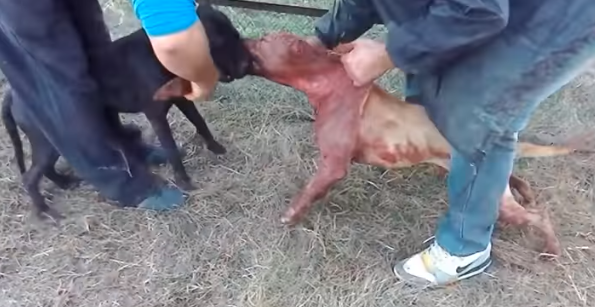 An explanation has been provided about what is being seen in the video which is circulating on social media:
When the video begins, the dog is already treading water in the lake (Lake Arlington, West side, Eugene McCray Park) When the video ends 28 minutes later, the dog is still treading water, being forced to swim to keep its head above water. This video has been shown to attorneys who agree it meets the standards of cruelty.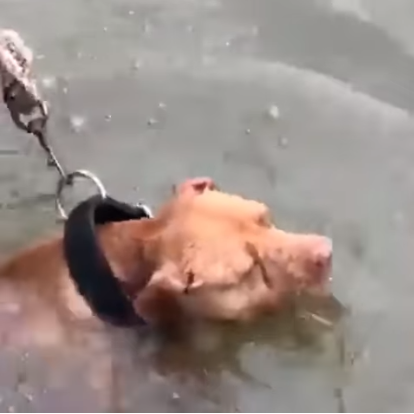 Though this is an obvious form of cruelty, the authorities have declined to pursue an investigation and charges. We must come together to let the authorities know that this is something that must be stopped. We must show them that it is something that we care about. Dog fighting is an ugly, heinous "sport" that must be eradicated.
Click here to watch the video of the dog being forced to swim with the weighted collar. Another video showing suspects at this link.
We will be sending your signatures and comments to the local authorities and the mayor, as well as to the Fort Worth visitor bureau. Enough is enough!
Update 7/16/2020: Read our letter to Councilmember Gyna Biven here   Read our letter to Police Chief Ed Kraus here
Animal-Protection-Laws-of-Texas-2020-Animal-Legal-Defense-Fund
* Individuals are presumed innocent until proven guilty in a court of law.
Prior Signatures 12,918