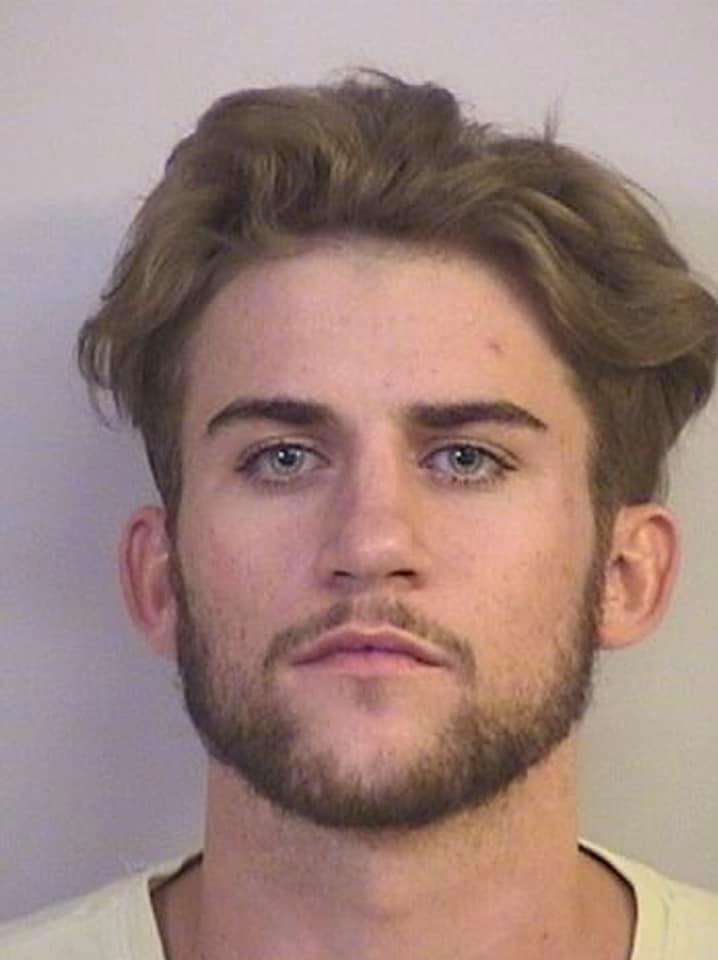 Tuscaloosa, Alabama – A 21-year-old Alabama man is facing a felony animal cruelty charge for his abuse of three puppies.
Blane Austin Colburn is identified as the man responsible for the abuse; he was charged with first-degree animal abuse after Tuscaloosa Police viewed the disturbing video showing him abusing the puppies.
In the video, which was posted to social media, Colburn can be seen dumping three puppies out of a crate and then picking them up and throwing them into a bathtub and a wall. We need your help to ensure that this man is punished for his cruel behavior!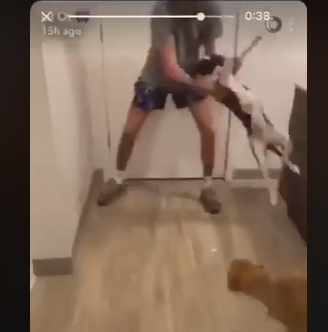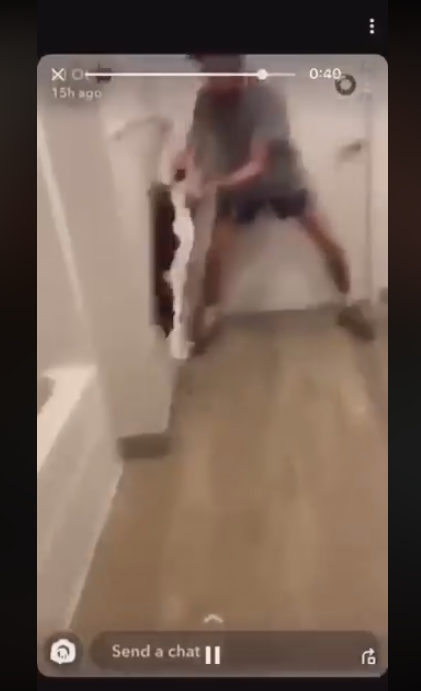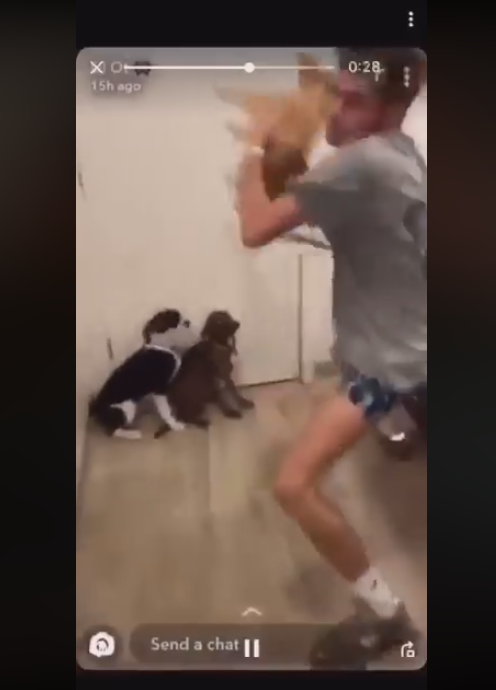 These innocent puppies did nothing to deserve the treatment they received from Blane Colburn! The video is so disturbing that Facebook blocks it from view due to its graphic nature.
Thanks to an outpouring of assistance from the public, Colburn was identified, arrested, and charged. He was booked into the Tuscaloosa County Jail on a $10,000 bond for the Class C felony charge. Now we want your support to ensure that Blane Colburn receives the maximum punishment for this crime. He must be punished for his behavior and prohibited from owning pets in the future!
Note: As reported in Tuscaloosa News (linked below) the puppies are okay. One puppy suffered minor injuries.
Update 7/5/2022: Animal Victory talked with Marylin Anderson, the victim's advocate. She informed us the case is still awaiting trial.  She believes it will be scheduled in August. If the defendant pleads guilty, there will not be a trial. If he pleads not guilty and the trial continues she will let us know. He is still out on bond posted in 2020.
Update 2/23/2022: According to the courthouse, there is a call docket on 2/28/2022, and the pre-Trial begins on 3/07/2022.
Update 6/14/2021: AV sent 27,320 signatures to Prosecutor Erin Hardin and Officer Marlyn Anderson.
Update 4/16/2021: The attorney's office has informed Animal Victory that this case is still on hold to be heard in court. Please sign if you have not already!
News:
https://www.tuscaloosanews.com/news/20200721/man-charged-with-felony-in-dog-abuse-video
* Individuals are presumed innocent until proven guilty in a court of law.
Update 9/3/2020: Read our letter to Prosecutor Erin Hardin and Service Officer Marlyn Anderson here
Animal-Protection-Laws-of-Alabama-2020-Animal-Legal-Defense-Fund
PRIOR SIGNATURES : 26711
Disturbing Video Shows Blane Austin Colburn Throwing Puppies Against A Wall
1,610
signatures = 11% of goal
1,610
John Robertson
Nov 30, 2022
1,609
Dana Dykes
Nov 19, 2022
1,608
brigitte deschaintre
Nov 11, 2022
1,607
R Beaton
Nov 11, 2022
1,606
Amy Ong
Nov 04, 2022
1,605
Lisa Cairns
Oct 20, 2022
1,604
Carolina Pino
Oct 15, 2022
1,603
Lisa Stoneham
Oct 09, 2022
1,602
Shannon Nichols
Oct 07, 2022
1,601
Michele Pierce
Oct 05, 2022
1,600
Marga Gili
Sep 22, 2022
1,599
Shambhavi Ojha
Sep 18, 2022
1,598
Guisselle Martinez
Sep 17, 2022
1,597
Michelle Caradonna
Sep 16, 2022
1,596
Carmen Verdugo
Sep 11, 2022
1,595
Michelle Krueger
Sep 09, 2022
1,594
Latonya Walker
Sep 07, 2022
1,593
Tina Woods
Sep 03, 2022
1,592
Jeffrey Clouatre
Sep 03, 2022
1,591
Nancy Coupe
Sep 03, 2022
1,590
Laura Ferraro
Aug 23, 2022
1,589
Farah Khumbatta
Aug 20, 2022
1,588
Daria Bucklin
Aug 20, 2022
1,587
Patricia Henson
Aug 19, 2022
1,586
Autumn Putman
Aug 17, 2022
1,585
Haley Womble
Aug 17, 2022
1,584
Vickie Barnett
Aug 10, 2022
1,583
Renee Crawford
Aug 10, 2022
1,582
Julia Mick
Aug 07, 2022
1,581
Ana Carolina Casey
Please put this horrible animal abuser in prison for ever evil monster.
Aug 05, 2022
PRIOR SIGNATURES : 26711
---