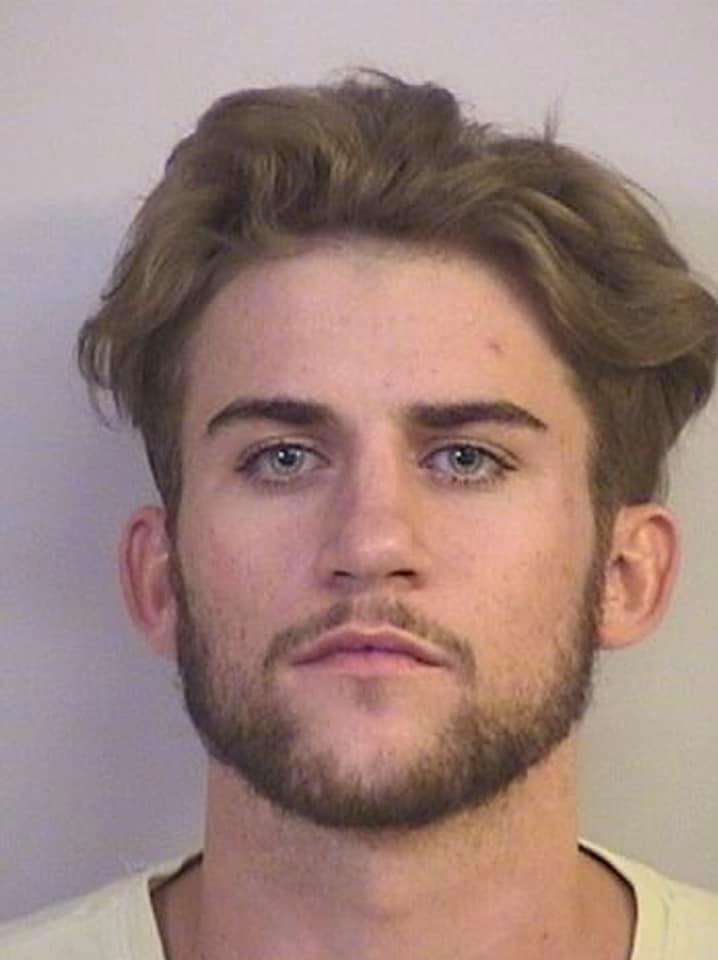 Tuscaloosa, Alabama – A 21-year-old Alabama man is facing a felony animal cruelty charge for his abuse of three puppies.
Blane Austin Colburn is identified as the man responsible for the abuse; he was charged with first-degree animal abuse after Tuscaloosa Police viewed the disturbing video showing him abusing the puppies.
In the video, which was posted to social media, Colburn can be seen dumping three puppies out of a crate and then picking them up and throwing them into a bathtub and a wall. We need your help to ensure that this man is punished for his cruel behavior!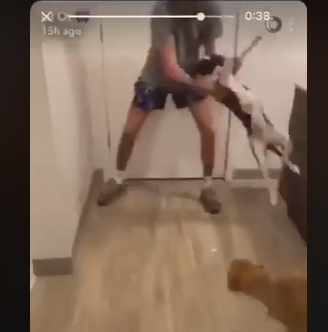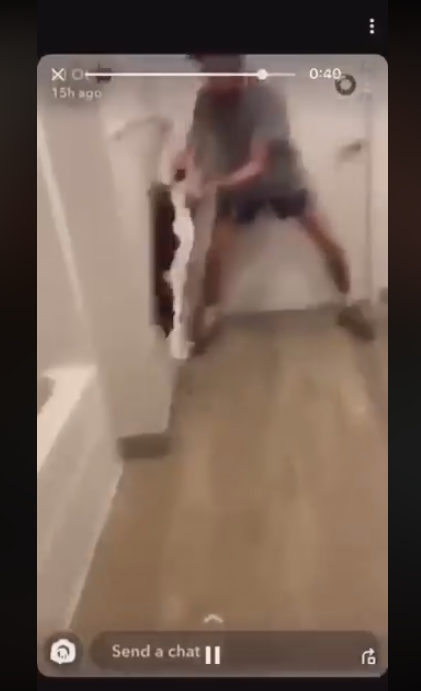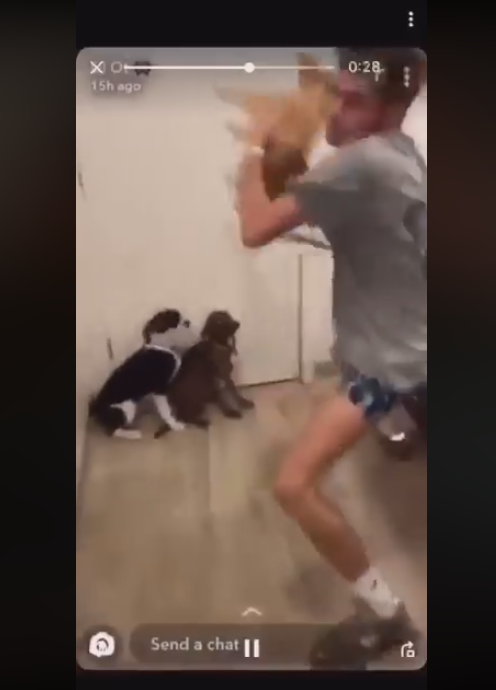 These innocent puppies did nothing to deserve the treatment they received from Blane Colburn! The video is so disturbing that Facebook blocks it from view due to its graphic nature.
Thanks to an outpouring of assistance from the public, Colburn was identified, arrested, and charged. He was booked into the Tuscaloosa County Jail on a $10,000 bond for the Class C felony charge. Now we want your support to ensure that Blane Colburn receives the maximum punishment for this crime. He must be punished for his behavior and prohibited from owning pets in the future!
Note: As reported in Tuscaloosa News (linked below) the puppies are okay. One puppy suffered minor injuries.
Update 2/23/2022: According to the courthouse, there is a call docket on 2/28/2022 and pre-Trial begins on 3/07/2022.
Update 6/14/2021: AV sent 27,320 signatures to Prosecutor Erin Hardin and Officer Marlyn Anderson.
Update 4/16/2021: The attorney's office has informed Animal Victory that this case is still on hold to be heard in court. Please sign if you have not already!
News:
https://www.tuscaloosanews.com/news/20200721/man-charged-with-felony-in-dog-abuse-video
* Individuals are presumed innocent until proven guilty in a court of law.
Update 9/3/2020: Read our letter to Prosecutor Erin Hardin and Service Officer Marlyn Anderson here
Animal-Protection-Laws-of-Alabama-2020-Animal-Legal-Defense-Fund
PRIOR SIGNATURES : 26711
Disturbing Video Shows Blane Austin Colburn Throwing Puppies Against A Wall
1,069
signatures = 7% of goal
1,069
DeAnn Hill
Jun 30, 2022
1,068
Olga Espinoza
Jun 23, 2022
1,067
Cornelia Herschel
Jun 22, 2022
1,066
Angela Steinberg
Jun 18, 2022
1,065
Anonymous
Jun 15, 2022
1,064
Grace Vendemio
Jun 02, 2022
1,063
Sara Sampkin
May 29, 2022
1,062
Janice VanMarter
May 29, 2022
1,061
Marion Friedl
May 22, 2022
1,060
eugene henry
May 17, 2022
1,059
Christine Chudzicki
May 16, 2022
1,058
Alessia Di Buono
May 14, 2022
1,057
Angela Dennis
May 05, 2022
1,056
Deborah knox
Omg. Where do these people come from . Such an evil person serious jail time. Heavy fines. Never to be around animals again. If he does jail wit no parole.
May 01, 2022
1,055
Janice Pemberton
Maximum punishment for this monster - and if he is EVER close to another dog in his life than he deserves the death penalty!
Apr 30, 2022
1,054
Cheryl Harlow
Apr 29, 2022
1,053
Mitra Pejman
Apr 29, 2022
1,052
Frank Schultz
Apr 24, 2022
1,051
Ashley Swinney
This motherfucker is gonna get away with this bullshit just like all the rest of these pieces of sub-human trash. The laws are an absolute joke! Alabama the Beautiful...Alabama the F-ed Up!!
Apr 23, 2022
1,050
Victoria D.
Apr 22, 2022
1,049
Jeff Dickson
Three innocent victims equals three separate offenses. This petition suggests one charge, so the question that MUST be ask here is why would the DA choose to let him get away with the other two, if it's a condition of a plea deal, the DA needs to be yanked out of his office and replaced with someone who will do their job somebody
Apr 22, 2022
1,048
Anonymous
Apr 21, 2022
1,047
Jane Deanwood
Apr 21, 2022
1,046
Roslyn Pollinger
Apr 20, 2022
1,045
Anna Dahlberg
Maximum sentence! This abhorrent cruelty must not go unpunished!
Apr 18, 2022
1,044
Norma Fiedler
He unleashed his anger on these defenseless dog which clearly and unequivocally is proof that he will do this again to other animals and to people. However, what is more disturbing is that he does not seem to grasp right from wrong and does not have any feelings. Can this be fixed? Regardless, he should receive the maximum punishment allowed by law or the judge.
Apr 16, 2022
1,043
Mari Livaccari
Apr 12, 2022
1,042
Sydney Allrud
Apr 10, 2022
1,041
Michael Casella
Apr 08, 2022
1,040
Matthew Haslehurst
Apr 05, 2022
PRIOR SIGNATURES : 26711
---