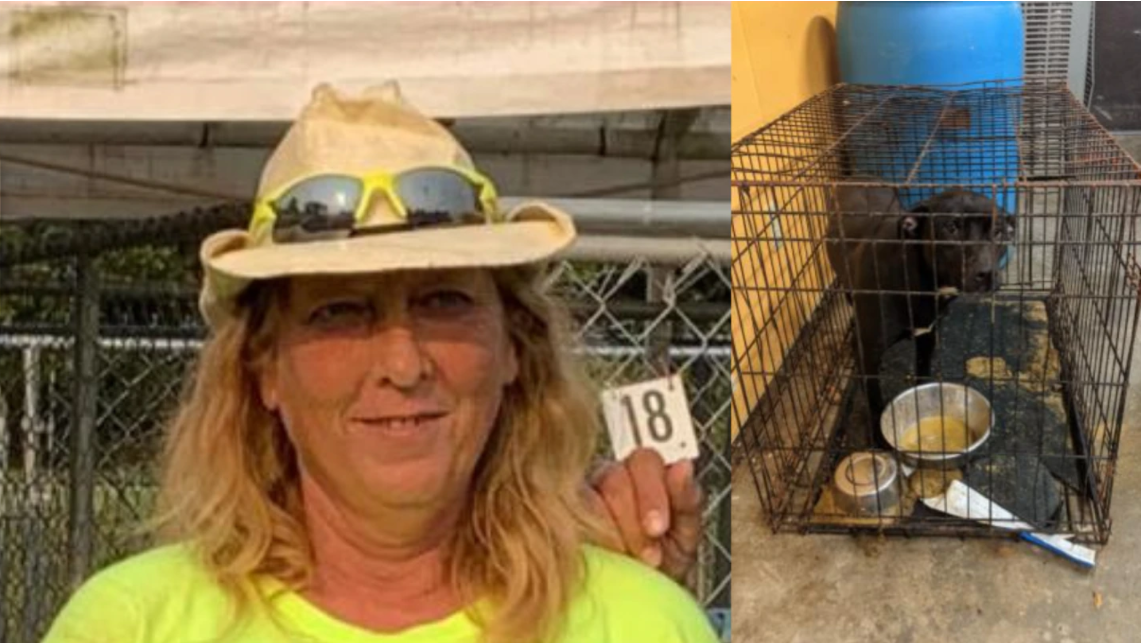 Helena, Arkansas: Reta Merritt Roberts, director of the Humane Society of the Delta in Helena, Arkansas, is facing 285 counts of aggravated animal cruelty for horrific conditions found at the no-kill animal shelter, which is located at 8480 Phillips Road 300.
Roberts was arrested last week after Mayor Kevin Smith executed a search warrant at the facility following reports of neglect and animal cruelty at the shelter; investigators and officers executing the search warrant found appalling conditions at the facility, including dead rats, feces, and trash, as well as neglected shelter animals.
ABC 24 News reports that officers saw, "several dogs in wire kennels outside in the ground, rodent holes by the kennels, and an overwhelming smell of feces and urine inside. They said they also saw overflowing garbage and debris around the property." Roberts lives in a mobile home on the property, with a young child, and the conditions in her residence were described as appalling as well. Officers found dead rats, in addition to animal feces and urine; the child appeared to be covered in insect bites. The Department of Human Services was notified about the situation.
Mike Wheeler, president of the Arkansas State Animal Control Association commented on the disturbing conditions, telling KARK News,  "There's rats, they're eating on rats, there's raw sewage they're sitting in. It's just not, it's not what animal welfare should be."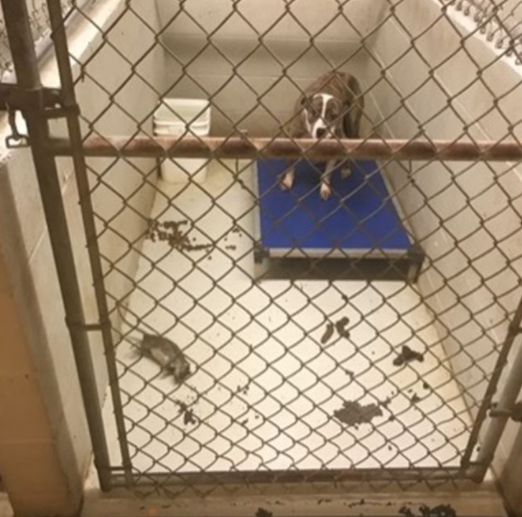 A total of 240 dogs and 45 cats were found at the animal shelter – many of the animals were malnourished and/or injured.
The investigation into conditions at the no-kill facility was instigated after former volunteers at the shelter reported that animals were being mistreated, neglected and sometimes even physically abused by workers, reports Fox 13 News.
After investigators visited the facility and witnessed the appalling conditions, the shelter was shut down. The Mayor issued a plea for help on social media.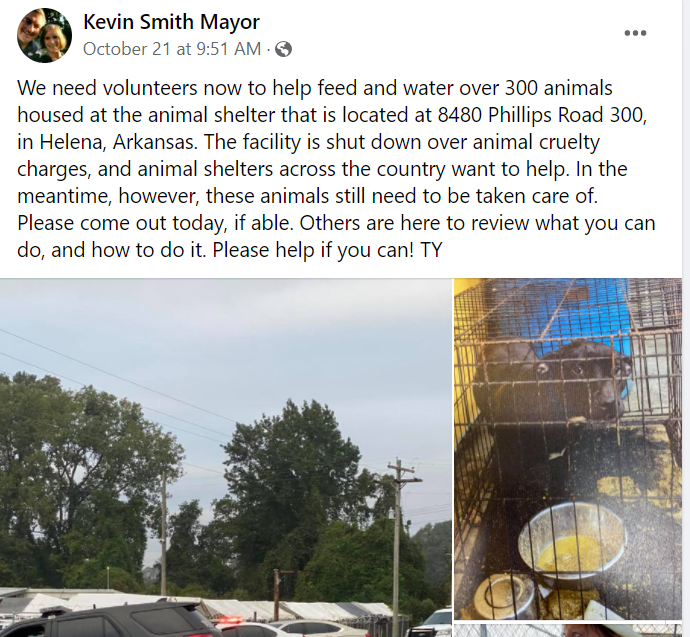 Mayor Smith stated:
"A shelter that was once a champion for animal welfare, and fought hard against animal cruelty and inhumane treatment, has since developed into a place of animal hoarding, maltreatment and worse." He added that it was just "a horrendous crime scene at this location."
The Tunica Humane Society has organized a team to help care for the cats and dogs at the shelter, and the non-profit group, Animal Rescue Corp, is assisting as well.
The cats and dogs who were kept at this no-kill "shelter" were suffering a miserable existence. Had no one spoken up, their torment would have continued. Reta Merritt Roberts is facing 285 counts of aggravated cruelty to a dog, cat or horse, a Class D Felony in Arkansas. Please add your name to the petition today to help us fight for the maximum punishment allowable by law.
Note: Individuals are presumed innocent until being found guilty in a court of law.
News:
Director Of No-Kill Shelter Charged With 285 Counts Of Aggravated Animal Cruelty
14,925
signatures = 75% of goal
14,925
Barbara McAlister
Nov 26, 2021
14,924
Anonymous
Nov 26, 2021
14,923
Maria Kagelind
Nov 26, 2021
14,922
Bonnie Henderson
Nov 26, 2021
14,921
Alba Carvajal
Criminalsssss,Judges and Lawyers pleaseee pleaseee stop putting criminalsssss back on the streets pleaseee pleaseee please
Nov 25, 2021
14,920
Anonymous
Nov 25, 2021
14,919
Anne Ferrari
Nov 25, 2021
14,918
Kelly Terebo
Nov 24, 2021
14,917
Rose Knopff
Nov 24, 2021
14,916
Carole Chartier
Nov 24, 2021
14,915
Muriel Servaege
Nov 24, 2021
14,914
Monica Semino
Nov 24, 2021
14,913
PATTI Molero
Nov 24, 2021
14,912
Olivia Castle
Nov 24, 2021
14,911
Jill Harris
Nov 23, 2021
14,910
Teresa Roseberry Roseberry
Nov 23, 2021
14,909
Renee Calpin
Nov 23, 2021
14,908
Sue Field
Nov 23, 2021
14,907
Noelle Wilkinson
Nov 23, 2021
14,906
Anita A. Pellegrino
Disgusting!
Nov 23, 2021
14,905
Lea Derence
Nov 23, 2021
14,904
Margo van ingen
Dierenmishandeling moet bestraft worden met dezelfde marteling.
Nov 23, 2021
14,903
Julie Taylor
Nov 23, 2021
14,902
Erik Enyart
Nov 22, 2021
14,901
Vass Carol
Nov 22, 2021
14,900
Holly Kirk
Nov 22, 2021
14,899
Ana Canning
Put her in a cage with rats
Nov 22, 2021
14,898
Regina Boots
Nov 22, 2021
14,896
Linda Pflugrad
Disgusting!!!!!!!
Nov 22, 2021
---