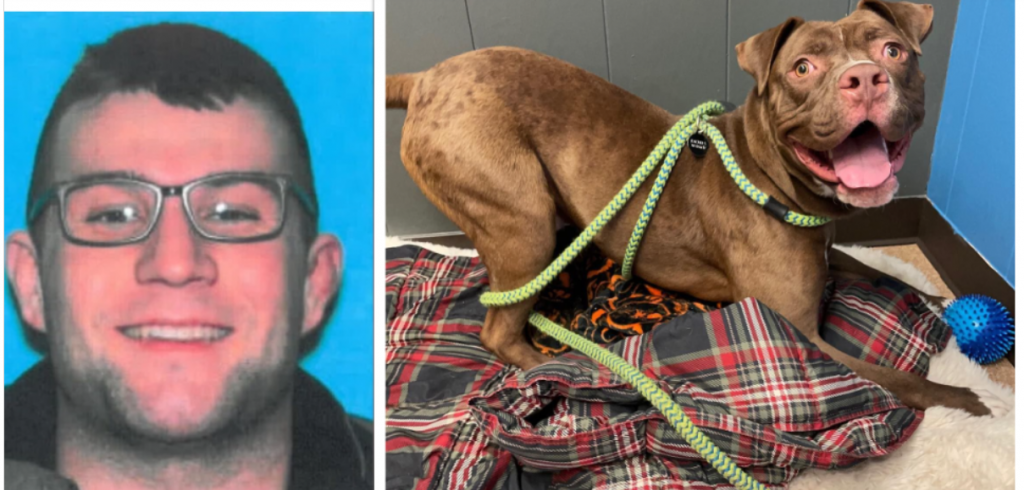 Southfield, Michigan – One year ago, a dog named Habs, who "radiated happiness," was adopted from the Humane Society of Macomb by Jacob Wilkinson. On March 24, Habs' body was found in a Saginaw County ditch; his legs and muzzle were bound in duct tape and there were bullets in his head.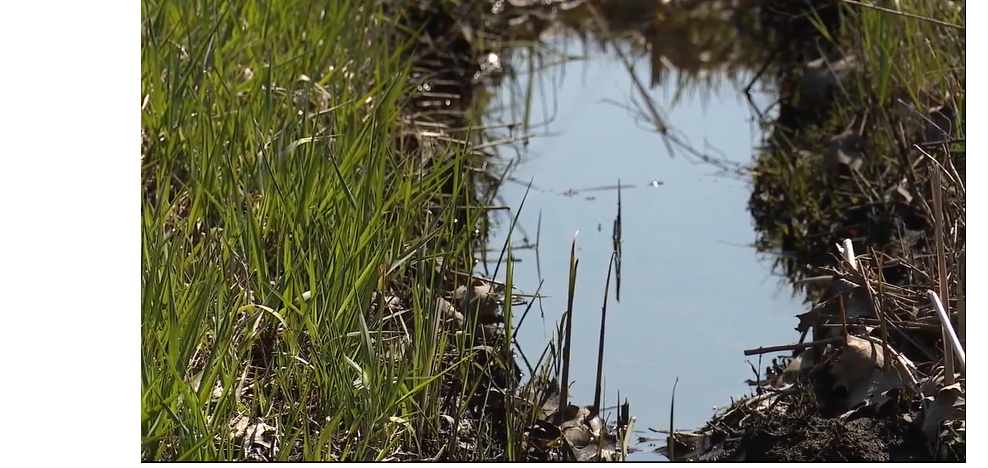 As soon as the disturbing crime came to light, Jacob Wilkinson was fired from the Genesee County Sheriff's Office, where he had worked as a deputy for just 42 days. Sheriff Chris Swanson, with the Genesee County Sheriff's Office, stated:
If you are going to hurt, abuse, neglect, beat, kill, torture an animal – you're going to do it to a person.
Wilkinson did not deny killing Habs – he told the authorities that the dog had "nipped at him" during a nail trim. But instead of contacting the animal shelter where Habs had been adopted, Wilkinson opted to torture and kill the dog that he adopted.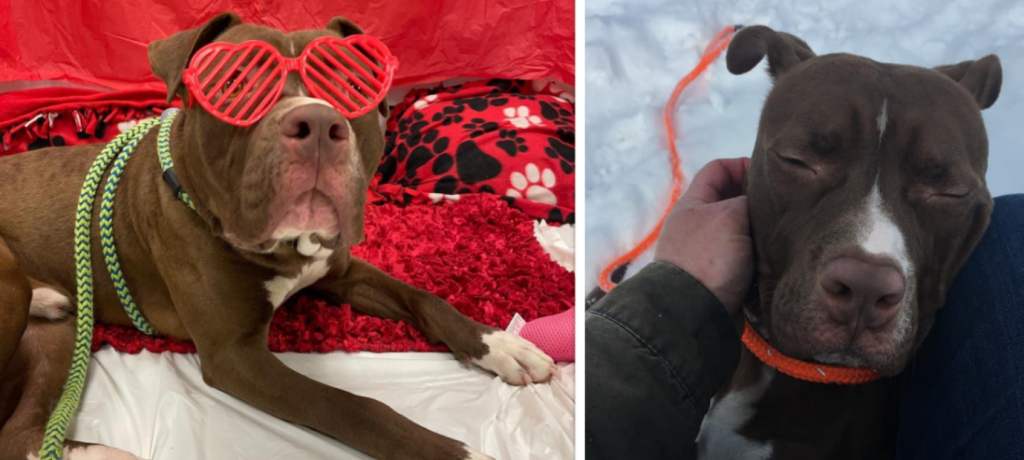 Rachel Gentz, with the animal shelter, commented on Wilkinson's killing, telling Fox 10 News:
"There is absolutely no reason for anyone to do this – dogs have feelings just like we do," Gentz said."He then went to find duct tape. Duct taped on his legs and mouth, put him in the trunk, drove him to the middle of nowhere and put 3 bullets in his head."
Before Habs was adopted, he was selected to participate in the Blue Star Service Dogs program where he would be trained to be a service dog by inmates…but Habs was "too friendly" for the program. When he failed to graduate, Wilkinson (a Corrections Officer for the Michigan Department of Corrections at the time) adopted him.
Jacob Wilkinson is facing one felony count of second-degree torturing or killing of an animal; his next court date is on May 9 in the Saginaw County courthouse. Please add your name to the petition today to help us fight to put Wilkinson away for as long as possible!
We the undersigned demand that Jacob Wilkinson is held responsible for this brutal and deadly attack on his dog, Habs. We are petitioning for Wilkinson to receive the maximum punishment allowable by law and to be prohibited from owning or residing with animals in the future.
Note: Individuals are presumed innocent until being found guilty in a court of law. Animal Victory relies upon the authorities and the court system to determine guilt or innocence.
News:
Update 9/13/2022: The pre-exam conference is scheduled for September 26, 2022 at 9 a.m. The preliminary exam is scheduled for October 28, 2022 at 1:30 p.m. 
Update 8/17/2022: Animal Victory sent 18,664 signatures to Prosecuting Attorney Aaron Majorana.
Update 7/17/2022: The next court date is August 24, 2022, for a pre-exam conference. 
Below is our understanding of a Pre-Exam Conference:
The court will schedule a time for the prosecutor and the defendant or his or her attorney to discuss the case, and likely a potential plea to all charges, some of the charges, or reduced charges, depending on the case.
Update 6/08/2022: Animal Victory has learned that the next court date is set for June 28 at 1:30 pm.
Update 5/10/2022: An Animal Victory advocate hand-delivered this 353-page petition to  Judge Fightneron Monday (May 9) during a protest at the courthouse on Habs' behalf. Michael Beer, Jacob Wilkinson's attorney, requested an adjournment of the probable cause conference "due to the extensive amount of additional discovery and records still outstanding at this time." It is unclear when the next court appearance will be scheduled.
Update 5/9/2022: Animal Victory has learned that a hearing with remote participation was scheduled for 5/9/2022.
Deputy Tortured And Killed Rescue Dog Who Was Found Bound In Duct Tape In Watery Ditch
18,681
signatures = 93% of goal
18,681
Sterling Long-Colbo
Sep 21, 2022
18,680
Jessica Swaysland
Sep 21, 2022
18,679
Nereida Alamo
Sep 17, 2022
18,678
Guisselle Martinez
Sep 17, 2022
18,677
Jay Rich
Sep 16, 2022
18,676
Suzanne Wiegand
Sep 16, 2022
18,675
Carmen Verdugo
Sep 11, 2022
18,674
Jennifer Warrow
Sep 10, 2022
18,673
Josephine Falco
Sep 10, 2022
18,672
Christine Waldvogel
I do hope animal lovers will beat this man to death or near death to teach him what it felt like for this innocent animal!
Sep 10, 2022
18,671
Kelly A Kalish
Sep 10, 2022
18,670
Michelle Krueger
Sep 09, 2022
18,669
mike wAISHKEY
THIS IS HORRIBLE AND HE NEEDS TO BE PUNISHED THAT DOG HAD NO DEFENSE THIS IS A OUTRAGE AND ANIMAL CRUELTY SHOULD BE A 1ST DEGREE PENALTY IN ALL STATES.....
Sep 08, 2022
18,668
Julie Carner
Sep 07, 2022
18,667
sheri lane
Sep 07, 2022
18,666
Kristi Dishner
Sep 07, 2022
18,665
Tammy Welch
Sep 07, 2022
18,664
Shanelle Manzanares
Sep 06, 2022
18,663
Jammie Davis
Sep 05, 2022
18,662
Jeffrey Clouatre
Sep 04, 2022
18,661
Nancy Coupe
Sep 03, 2022
18,660
Shambhavi Ojha
Sep 02, 2022
18,659
Eric Fournier
Aug 30, 2022
18,658
Tiffany Toungett
Can we put three bullets in Jacob's head just being alive?
Aug 28, 2022
18,657
Patricia Day
Pos. What comes around goes aroun
Aug 28, 2022
18,656
Gabriela Barberio
Aug 25, 2022
18,655
Denver Wallace
Aug 24, 2022
18,654
Julia Jones
People who do this to animals are evil to their core. Please give this animal justice. Thank you.
Aug 24, 2022
18,653
Kira Thompson
Aug 22, 2022
18,652
Elizabeth Sanchez
Aug 21, 2022
---