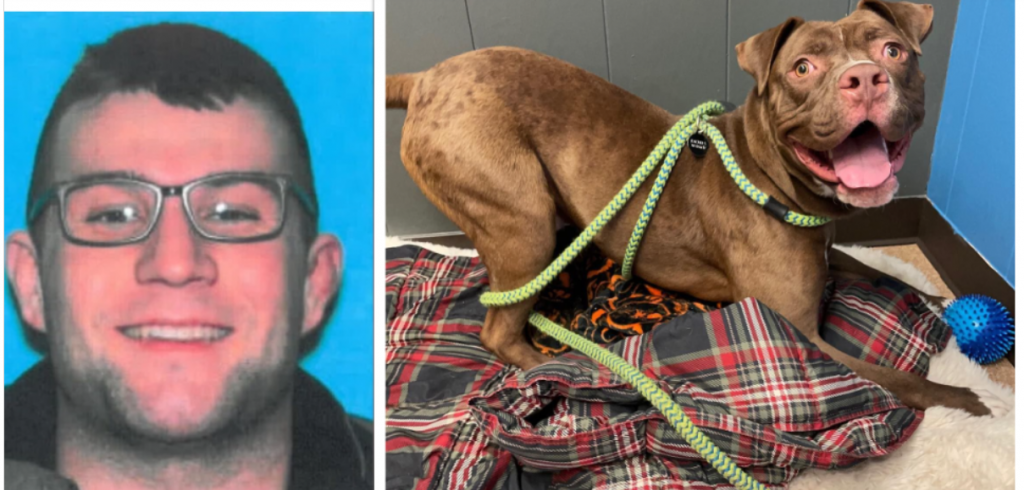 Southfield, Michigan – One year ago, a dog named Habs, who "radiated happiness," was adopted from the Humane Society of Macomb by Jacob Wilkinson. On March 24, Habs' body was found in a Saginaw County ditch; his legs and muzzle were bound in duct tape and there were bullets in his head.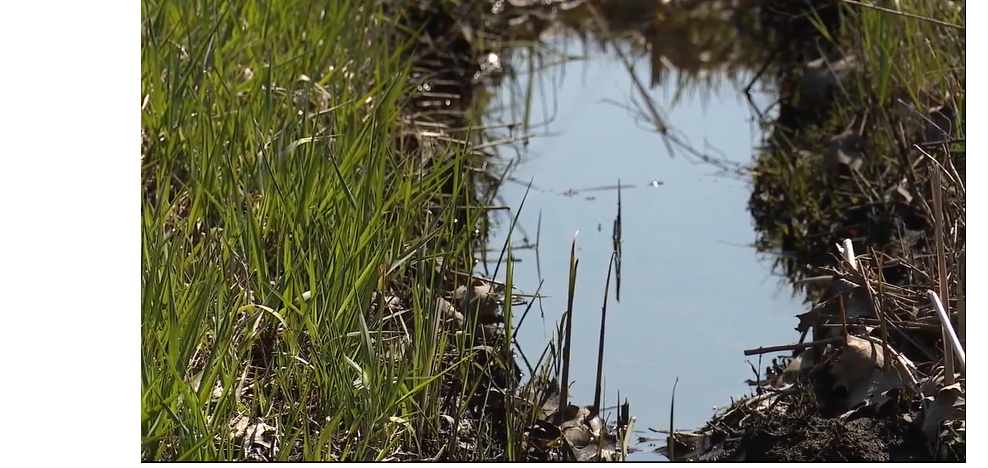 As soon as the disturbing crime came to light, Jacob Wilkinson was fired from the Genesee County Sheriff's Office, where he had worked as a deputy for just 42 days. Sheriff Chris Swanson, with the Genesee County Sheriff's Office, stated:
If you are going to hurt, abuse, neglect, beat, kill, torture an animal – you're going to do it to a person.
Wilkinson did not deny killing Habs – he told the authorities that the dog had "nipped at him" during a nail trim. But instead of contacting the animal shelter where Habs had been adopted, Wilkinson opted to torture and kill the dog that he adopted.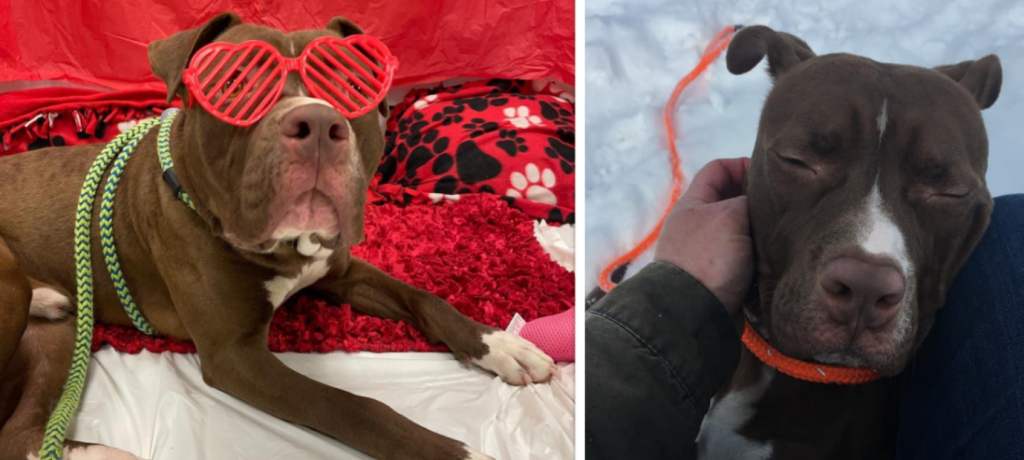 Rachel Gentz, with the animal shelter, commented on Wilkinson's killing, telling Fox 10 News:
"There is absolutely no reason for anyone to do this – dogs have feelings just like we do," Gentz said."He then went to find duct tape. Duct taped on his legs and mouth, put him in the trunk, drove him to the middle of nowhere and put 3 bullets in his head."
Before Habs was adopted, he was selected to participate in the Blue Star Service Dogs program where he would be trained to be a service dog by inmates…but Habs was "too friendly" for the program. When he failed to graduate, Wilkinson (a Corrections Officer for the Michigan Department of Corrections at the time) adopted him.
Jacob Wilkinson is facing one felony count of second-degree torturing or killing of an animal; his next court date is on May 9 in the Saginaw County courthouse. Please add your name to the petition today to help us fight to put Wilkinson away for as long as possible!
We the undersigned demand that Jacob Wilkinson is held responsible for this brutal and deadly attack on his dog, Habs. We are petitioning for Wilkinson to receive the maximum punishment allowable by law and to be prohibited from owning or residing with animals in the future.
Note: Individuals are presumed innocent until being found guilty in a court of law. Animal Victory relies upon the authorities and the court system to determine guilt or innocence.
News:
Update 5/10/2022: An Animal Victory advocate hand-delivered this 353-page petition to  Judge Fightneron Monday (May 9) during a protest at the courthouse on Habs' behalf. Michael Beer, Jacob Wilkinson's attorney, requested an adjournment of the probable cause conference "due to the extensive amount of additional discovery and records still outstanding at this time." It is unclear when the next court appearance will be scheduled.
Update 5/9/2022: Animal Victory has learned that a hearing with remote participation was scheduled for 5/9/2022.
Deputy Tortured And Killed Rescue Dog Who Was Found Bound In Duct Tape In Watery Ditch
18,101
signatures = 91% of goal
18,101
Kathe Madole
May 24, 2022
18,100
Joan Miller
May 24, 2022
18,099
Mary Kelly
May 24, 2022
18,098
SHANA GARCIA
May 23, 2022
18,097
Christy Arnaudov
He needs to go DOWN for bullying an innocent rescue. Your a pathetic soul son.
May 23, 2022
18,096
Ann M Smithhisler
May 23, 2022
18,095
Tania Hopkins
May 23, 2022
18,094
Irina Clark
May 23, 2022
18,093
Barbara Azzalina
No bail Keep him in jail
May 23, 2022
18,092
ANNETTE CENTOLA
May 23, 2022
18,091
Jennifer McDowell
May 23, 2022
18,090
Debra Boles
May 23, 2022
18,089
Dana Payton
May 23, 2022
18,088
Miguel Rodriguez
That subject Jacob Wilkinson is just a common and brutal assassin that deserve 30 years in jail at least. He's a common criminal, an assassin and deserve to be treated like what he is!
May 23, 2022
18,087
Laura Huntly
May 23, 2022
18,086
Sula Wilson
May 23, 2022
18,085
Marie-Laurence Yans
May 23, 2022
18,084
Farzana Shahul
May 23, 2022
18,083
Carol williams
Throw the POS in jail
May 23, 2022
18,082
Erin Sleeth
May 23, 2022
18,081
Yeniffer Quijano
May 22, 2022
18,080
Christina Little
May 22, 2022
18,079
Lucy Didomenico
May 22, 2022
18,078
Jeanny Pontin
Abusers are wasting their short time on this beautiful planet. There is so much to enjoy and give, and abusers do not deserve anything other than hell!
May 22, 2022
18,077
Anonymous
May 22, 2022
18,076
louise Richards
May 22, 2022
18,075
Edie Shaw
May 22, 2022
18,074
John Brain
We are their voice
May 22, 2022
18,073
Pamelia Flippo
May 22, 2022
18,072
Katie McGaughey
May 22, 2022
---