Dead and Neglected Dogs Found In South Carolina – Punish Their Owners!
Published: March 08, 2020 at 06:06 AM Author:
PENNY EIMS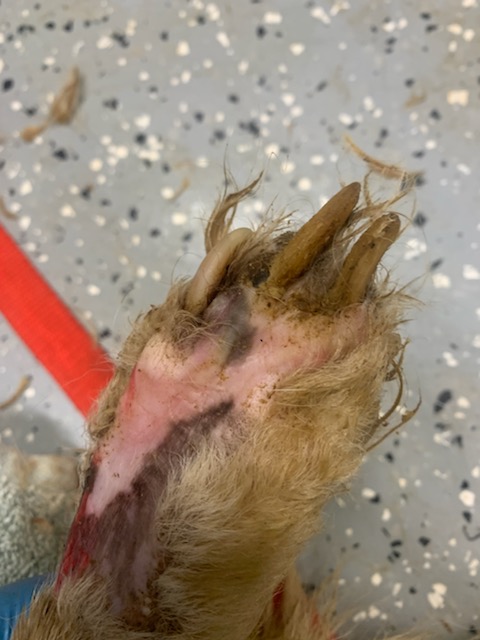 Lancaster County, South Carolina – Two people are facing charges after the authorities found dead and badly neglected dogs at their residence in Lancaster County, South Carolina. The individuals accused of mistreating these dogs are identified as Steppes Stagvelt Starwolf, age 62, and Stevie Jenna Starwolf, 53.
Deputies discovered a horrific situation in the 4000 block of Pageland Highway, Lancaster, on February 28. The bodies of 10 deceased dogs were found stuffed in trash bags and 25 malnourished and neglected huskies, as well as one cat, were found without food or water, in deplorable conditions.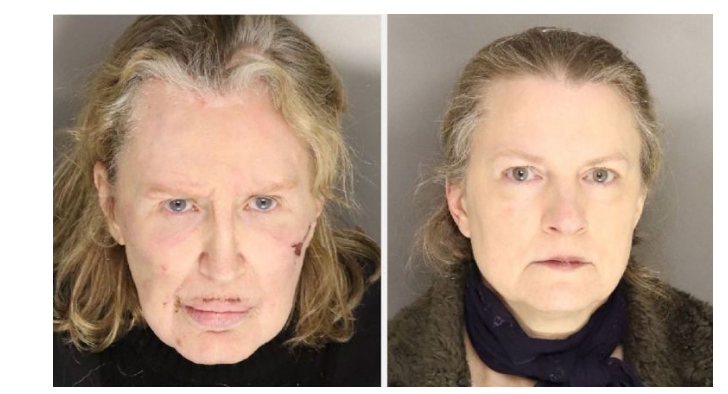 The details surrounding this case are grim. Some of the dogs were locked in filthy cages that we closed with zip ties – others were running loose. Sheriff Barry Faile stated,
"Some of the officers involved on this call described the conditions of the animals and the home as the worst they'd ever seen."
The surviving dogs were taken to the Lancaster County Animal Shelter for treatment and care. The Starwolfs were arrested and are facing ill-treatment of animals charges, in addition to citations for improper disposal of dead dogs, and failure to provide rabies vaccinations.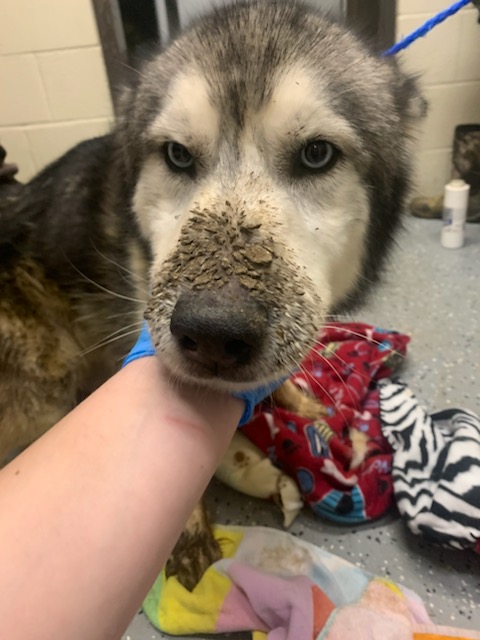 Please join us in sending these individuals to jail! These dogs were subjected to horrific suffering and many did not make it out alive. Your signatures will be sent to the prosecutor to let it be known that we DO care about these voiceless victims of senseless cruelty.
News:
https://www.fox46charlotte.com/news/2-charged-after-26-dogs-10-carcasses-found-in-lancaster-county-hoarding-situation
https://www.heraldonline.com/news/local/crime/article240813336.html
* Individuals are presumed innocent until proven guilty in a court of law.
Update 4/6/2022: As of 4/6/2022, a  warrant is active for Stevie Jenna Starwolf.
Update 9/22/2021: The prosecuting attorney's office has been in touch with Animal Victory. We have been informed that the case remains "pending," and they intend to retry it at some point in the future. At this time, there is no date set for a new trial.
Update 8/5/2021: On 7/20/2021, Stevie Jenna Starwolf failed to appear; she was out on a $10,000 bond from 2020. Stepps Stagvelt Starwolf is pending an initial appearance.
Update 4/16/2021: Prosecutor Melissa McGinnis acknowledged and thanked Animal Victory for the petition for this case. She has advised Animal Victory that as of yet, there is no scheduled court date because of the Covid-19 shutdowns. She hopes to see this case scheduled in the near future.
Update 3/11/2021: The court clerk informed Animal Victory that courts have not resumed jury trials yet (Covid). Plans are to start trials again in April 2021. We were informed that Stevie Jenna Starwolf never showed up for her first court date.
Update 05/18/2020: Read Our Letter Here
Animal-Protection-Laws-of-South-Carolina-2020-Animal-Legal-Defense-Fund
Prior Signatures 14,061