Pamplona, Spain – Each July, thrill-seekers hoping to check a box from their bucket list travel to the San Fermín festival in Pamplona, Spain, to witness or participate in the "Running of the Bulls" event.
While a small segment of society may see the Running of the Bulls as exciting, the vast majority see it for what it is – a violent spectacle that culminates in the brutal killing of the bulls in a ring after the chaotic street "race" concludes.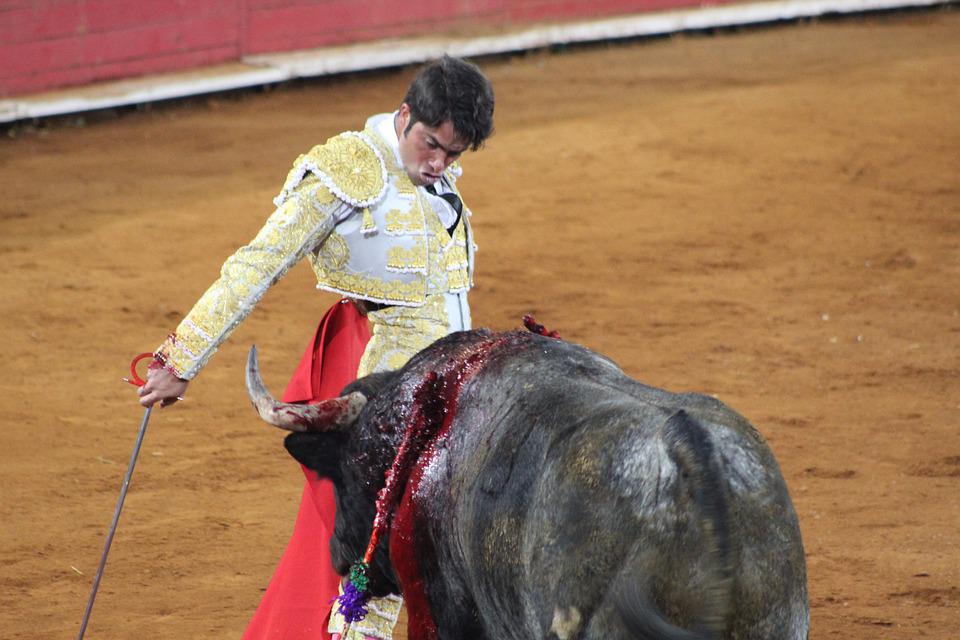 Every aspect of this annual event is inhumane. During the run, the terrified bulls often slip, fall, and crash into walls and barriers – suffering injuries that will never be tended to, while surrounded by a loud mob of uncaring participants and spectators.
The website for the bull run clearly outlines what happens to these exploited animals, as well as to some of the human participants:
Barriers and fences are placed to corral the bulls along the city center streets to the bullring, where they will later face their demise. Since 1910, 16 people have died while participating in the bull runs, the majority from being gored.
Please add your name to the petition today. We will be forwarding your signatures and comments to the Mayor of Pamplona, Enrique Maya, along with our demand for an end to this torturous event. Additionally, please SHARE this petition to raise awareness about the cruelty behind the Running of the Bulls event and the subsequent bullfights that are inherently torturous and cruel.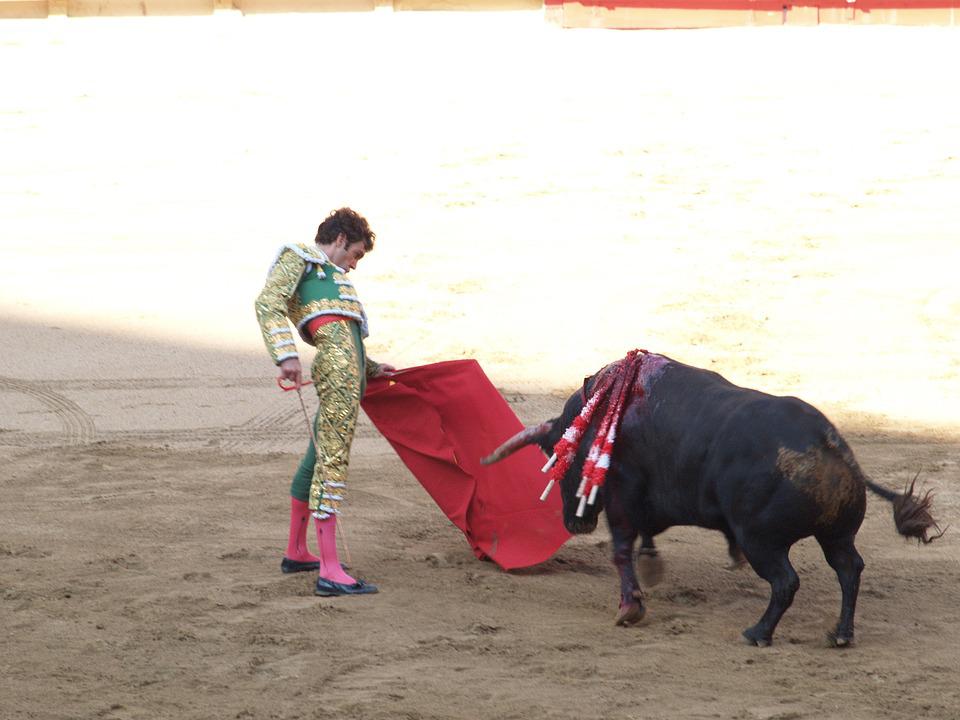 Attention Mayor Enrique Maya:
We the undersigned demand that the Running of the Bulls and bullfight events at the San Fermín festival be terminated. The majority of people in Spain are against bullfighting and in many countries, these abhorrent and exploitive spectacles have been banned. We urge you to be a true leader and bring an end to these disdainful events that have fallen from favor around the world.
Additional Information
Cruel Festival Event Has Bulls Chased, Tormented, And Then Brutally Stabbed - Take Action!
10,977
signatures = 37% of goal
10,977
Jeffrey Deering
This isn't entertainment. It's the torment of an animal. Culture and graffiti aren't excuses for animal abuse. We know more now and should do better.
Jul 02, 2022
10,976
Kelly Loehe
Horrible.
Jul 01, 2022
10,975
Carolyn Stasik
It takes real 'men' to continue torturing an animal who was already tortured behind the scenes to look like a strong man. These people who torture the bulls in the ring and during the running of the bulls are nothing but cowards. Bullfighting and torture needs to be outlawed. The hell with tradition!
Jul 01, 2022
10,974
Sarah Lockerman
Jul 01, 2022
10,973
M.H. Lynch
These men are cowards and bullies!! This whole cruel charade should be outlawed and STOPPED immediately.
Jul 01, 2022
10,972
Koschka Bahr
Jul 01, 2022
10,971
Hanneke Bekhof
Jul 01, 2022
10,970
Annette Bailey
Anyone who thinks bullfighting is okay enjoy seeing the cruelty of other living beings this should be shut down a long time ago that Society continuously supports evil unfair Bowl destruction and torture and murder tells you with Society is really all about and how humans are
Jul 01, 2022
10,969
Laurence Vanham
Jul 01, 2022
10,968
Vanina BESSE
Jul 01, 2022
10,967
Omaida Valentin
Please arrest all those people that tormented the bulls
Jul 01, 2022
10,966
Robert Ambos
Jul 01, 2022
10,965
Drue Brown
Jul 01, 2022
10,964
aude duval
Jul 01, 2022
10,963
Dagmar Görz-Lenzen
This barbaric ABUSE has to be stopped at once. Show these MURDERERS your personal RED CARD- BOYCOTT the insane abusers, please! NO HOLIDAYS in Spain, NO CENT into the claws od vile, evil, self-loving sociopaths.
Jul 01, 2022
10,962
Julie Neathey
Jul 01, 2022
10,961
Megan Sheahan
Jun 30, 2022
10,960
Sandra McLaurin
MAXIMUM PUNISHMENT FOR THIS CRIME!
Jun 30, 2022
10,959
Gina Gehricke
This is sickening beyond!!! This must end if we are to consider ourselves even minimally civilized.
Jun 30, 2022
10,958
Leah Kirgis
Jun 30, 2022
10,957
KAY SMITH
These IODIOTS!!! They must feel this pain in which they are doing and the intense abuse. This MUST be STOPPED!!!! These people are INSANE!
Jun 30, 2022
10,956
Janet Gilson
Jun 30, 2022
10,955
Sherry Nillissen
Jun 30, 2022
10,954
Marion Harrington
Jun 30, 2022
10,953
Corinne Wolpe
Bullfighting is barbaric. Shame on people for indulging in such cruelty!
Jun 30, 2022
10,952
Stéphanie Rossenu
Jun 30, 2022
10,951
Cheyne Ryan
Jun 30, 2022
10,950
Miriam Ivaldi
Jun 30, 2022
10,949
Cornelia Herschel
THIS HARROWING, OUTRAGEOUS, HEINOUS, BARBARIC CRUELTY MUST END IMMEDIATELY ONCE AND FOR ALL!!!!!!!!
Jun 30, 2022
10,948
Anonymous
Jun 30, 2022
---