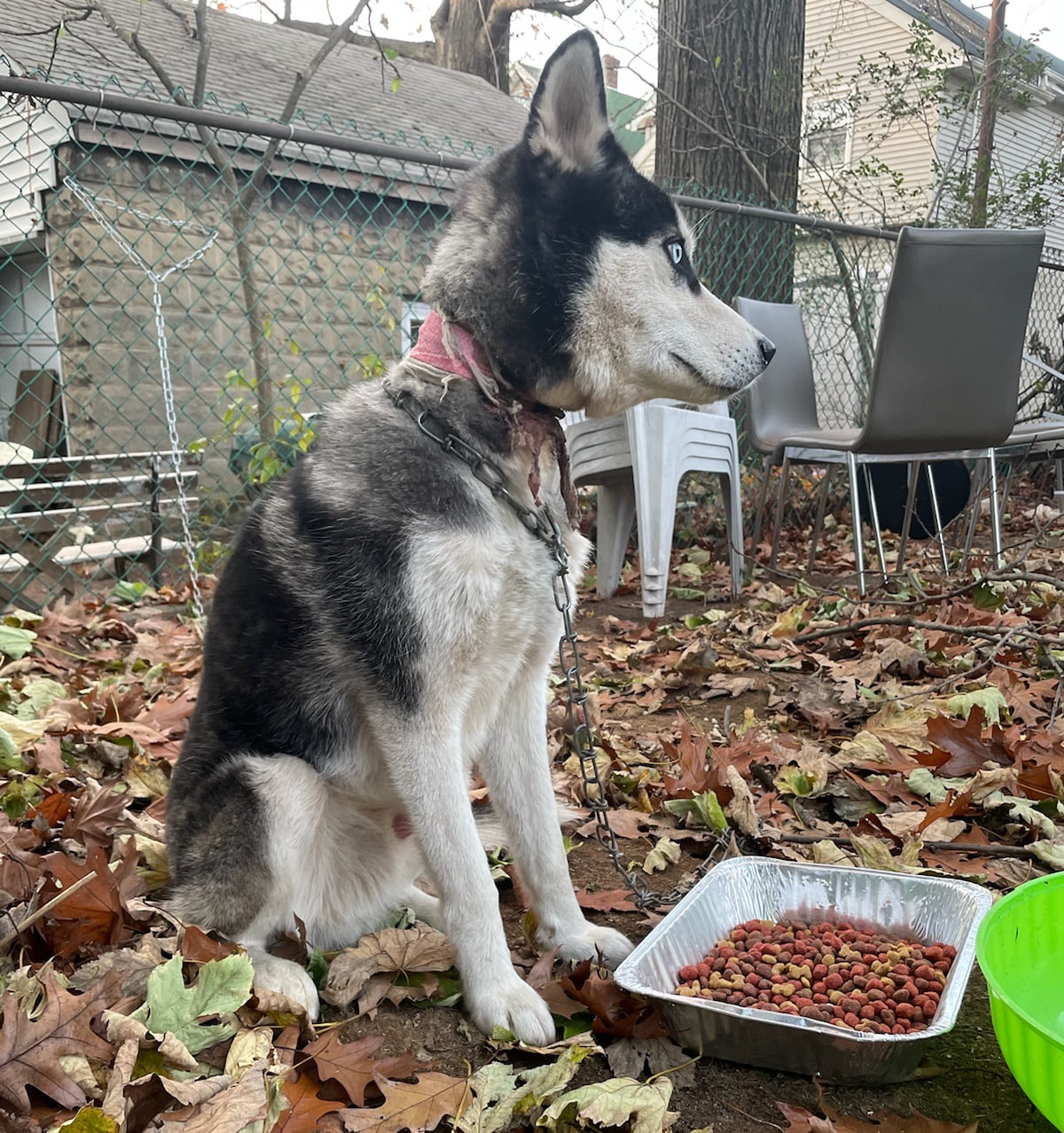 In November, a horrible act of cruelty took place in Union County, New Jersey. A couple moved out of state (to Georgia) leaving their young Husky, Carter, tied to the fence in the backyard.
The Union County Prosecutor's Office identifies Curtis Swan, 27, and Aaleyah Clay, 29, as the individuals who moved away, leaving the dog behind.
The dog was rescued on November 20 after an animal control officer visited a home on the 300 block of White Street to investigate an animal welfare check call. The officer found the husky tied to the fence, with a severe, infected open wound around most of his neck.
Carter, now known as Jon Snow, is safe and recuperating from his injuries, and the couple who abandoned him must be punished for abandoning him! According to the prosecutor's office, Swan and Clay are both charged with third-degree causing serious bodily injury to a domesticated animal via neglect, as well as abandonment of a domesticated animal, a disorderly persons offense. Please sign the petition today to let the judge know that Swan and Clay do not deserve a plea deal! They must receive the maximum punishment for abandoning this dog!
If no one had called, he would have suffered tremendously before dying alone in that back yard.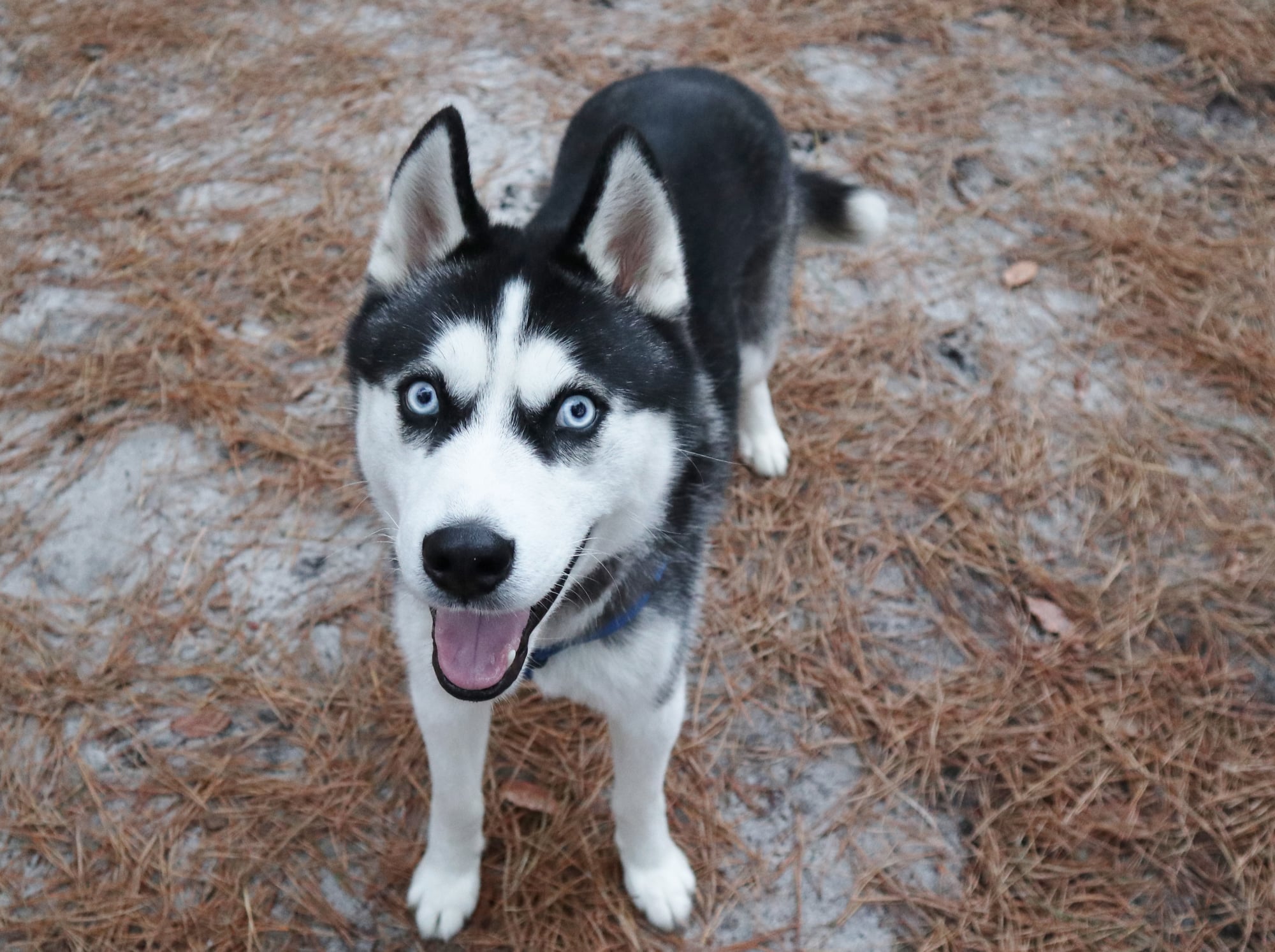 The Union County Prosecutor's Office news release details the findings of the investigation:
An investigation led by Roselle Detective Ivan Romero revealed that the dog's owners, Swan and Clay, had moved to their new home in Georgia five days earlier, on Sunday, November 15, telling a neighbor that they would eventually return for the dog on an unspecified date.
What type of person packs up their belongings, moves out of a house, travels to another state, leaving their dog behind? What type of person tethers their dog to a fence, in the backyard, away from view? What would have happened to this husky if nobody had called animal control for a welfare check? Sadly, we know what would have happened – Jon Snow would have died a slow and miserable death alone.
Curtis Swan and Aaleyah Clay must receive the maximum punishment for the charges they are facing, and they must be ordered to never own a pet in the future! Convictions on third-degree crimes can result in terms of 3 to 5 years in state prison. Your support is needed today!
Individuals are presumed innocent until proven guilty in a court of law.
News:
Update 01/07/2021: Read our letter to District Attorney Patricia Cronin here.
Update 12/14/2020:  Carter will not be available for adoption until the case is settled, (which is normal.)Carter was taken to the Newark branch of Associated Humane Societies of New Jersey for medical treatment, after which he was transferred to an affiliated shelter in South Jersey for further recovery. It's our understanding Carter is recovering well.
PRIOR SIGNATURES : 15340
Couple Moved Out Of State, Leaving Husky Tethered To Fence In Backyard
48
signatures = 0% of goal
48
Kit Dugan
Sep 18, 2021
47
Sabine Fontaine
Sep 18, 2021
46
Teri Paszotta
We need tougher laws, more judges with balls to hand down stiffer sentences & justice to those affected by sick abusers of animals in our communities. It's going on in your city and those that prey on the most vulnerable are WEAK COWARDS & THE LOWEST, POOREST EXCUSE OF BEINGS WALKING THIS EARTH!
Sep 17, 2021
45
Ann Freeman
Sep 15, 2021
44
KONSTANTINOS STAMOS
Sep 14, 2021
43
Debbie Westerkamm
Sep 14, 2021
42
astrid suchanek
Sep 13, 2021
41
Rebecca Chappell
Sep 13, 2021
40
Kennedy Roop
Sep 12, 2021
39
Sophie Emlek
Sep 09, 2021
38
Dodie Harrison
Sep 08, 2021
37
Ilana Karapetyan
Sep 08, 2021
36
Jan Anderson
Sep 08, 2021
35
Melissa Curtis
Sep 07, 2021
34
Damiano Giustina
Sep 07, 2021
33
Barbara Gathany
Sep 04, 2021
32
Kelly Lagace
Sep 03, 2021
31
Brenda Hammond
Sep 03, 2021
29
Gerry Martin
The people who did this to this beautiful dog need to be punished.
Sep 01, 2021
28
Lisa Tarrant
Sep 01, 2021
27
Colette Winslow
Aug 29, 2021
26
Cecilia Lalinde
Aug 29, 2021
25
Michelle Taff
Aug 29, 2021
24
lara balser
Aug 29, 2021
23
Paula McCarthy
Aug 29, 2021
22
Daniel Pawlowski
Aug 28, 2021
20
Robina Smith
Aug 28, 2021
19
Corinne Brown
Aug 27, 2021
PRIOR SIGNATURES : 15340
---