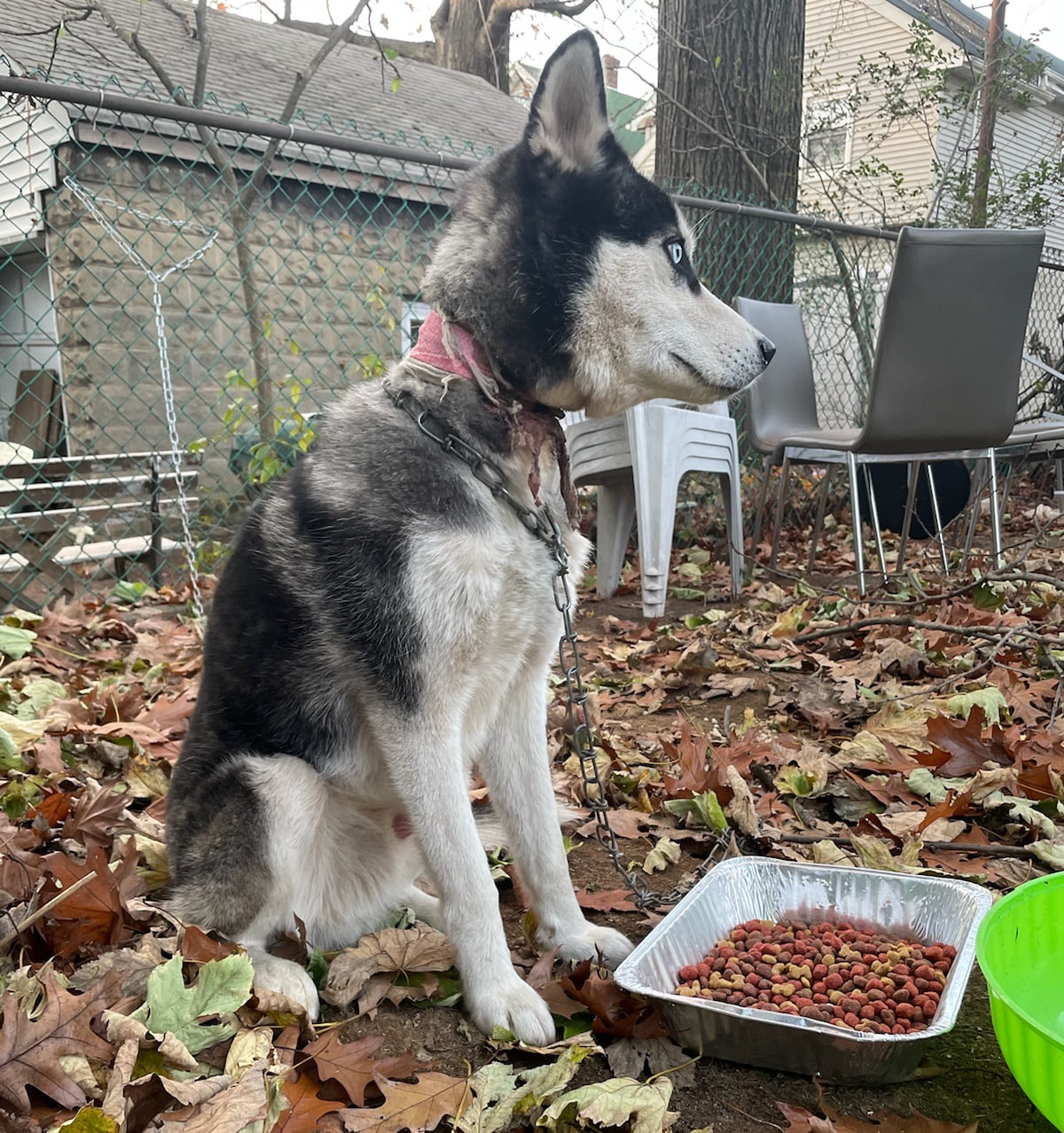 Union County, New Jersey – In November, a horrible act of cruelty took place in Union County, New Jersey. A couple moved out of state (to Georgia) leaving their young Husky, Carter, tied to the fence in the backyard.
The Union County Prosecutor's Office identifies Curtis Swan, 27, and Aaleyah Clay, 29, as the individuals who moved away, leaving the dog behind.
The dog was rescued on November 20 after an animal control officer visited a home on the 300 block of White Street to investigate an animal welfare check call. The officer found the husky tied to the fence, with a severe, infected open wound around most of his neck.
Carter, now known as Jon Snow, is safe and recuperating from his injuries, and the couple who abandoned him must be punished for abandoning him! According to the prosecutor's office, Swan and Clay are both charged with third-degree causing serious bodily injury to a domesticated animal via neglect, as well as abandonment of a domesticated animal, a disorderly person's offense. Please sign the petition today to let the judge know that Swan and Clay do not deserve a plea deal! They must receive the maximum punishment for abandoning this dog!
If no one had called, he would have suffered tremendously before dying alone in that backyard.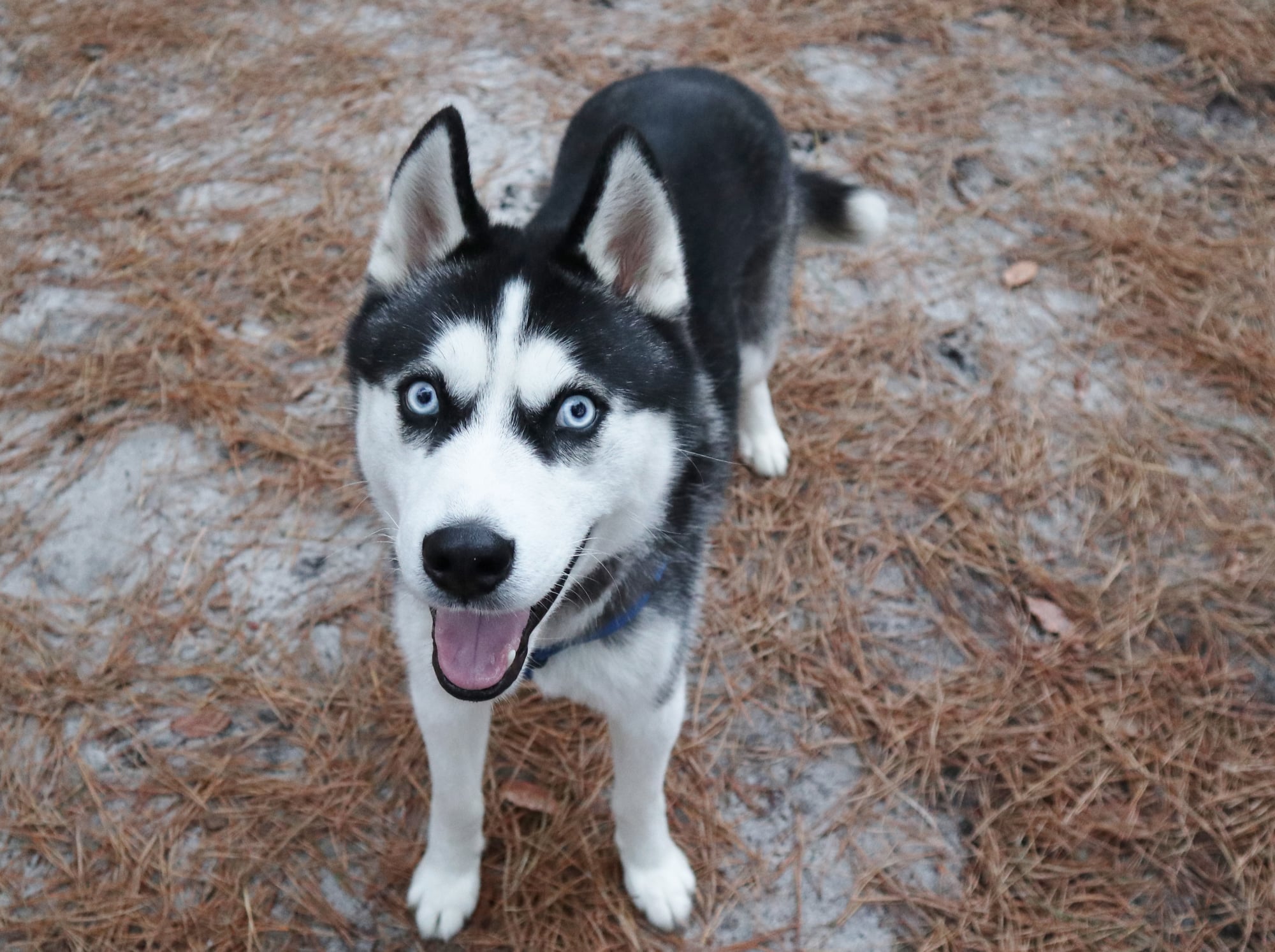 The Union County Prosecutor's Office news release details the findings of the investigation:
An investigation led by Roselle Detective Ivan Romero revealed that the dog's owners, Swan and Clay, had moved to their new home in Georgia five days earlier, on Sunday, November 15, telling a neighbor that they would eventually return for the dog on an unspecified date.
What type of person packs up their belongings, moves out of a house, and travels to another state, leaving their dog behind? What type of person tethers their dog to a fence, in the backyard, away from view? What would have happened to this husky if nobody had called animal control for a welfare check? Sadly, we know what would have happened – Jon Snow would have died a slow and miserable death alone.
Curtis Swan and Aaleyah Clay must receive the maximum punishment for the charges they are facing, and they must be ordered to never own a pet in the future! Convictions of third-degree crimes can result in terms of 3 to 5 years in state prison. Your support is needed today!
Individuals are presumed innocent until proven guilty in a court of law.
News:
Animal-Protection-Laws-of-New-Jersey-2020-Animal-Legal-Defense-Fund
Update 5/9/2022: Animal Victory has learned that this case is being turned over to Colleen Rupperc because DA Cronin is retiring. The next court date is 5/26/2022; the defendants are appealing the original denial of a Pre-Trial Intervention. 
Update 4/15/2022: Animal Victory has sent DA Patrician Cronin 29,845 signatures along with our letter of intent.
Update 4/05/2022: Animal Victory has been informed that the next court date is scheduled for 4/20/2022; the judge is allowing the hearing to remain remote. The dog, Jon Snow, has been adopted by a new family and he is said to be "happy and thriving" and completely healed. According to the district attorney (Cronin), Curtis Swan has an extensive criminal record, but Clay does not (which will likely result in a lighter sentence for her). The couple still resides in Georgia. The district attorney will be retiring in June, but she has requested our petition for the prosecutor who will be taking over the case (if it is still active).
Update 01/07/2021: Read our letter to District Attorney Patricia Cronin here.
Update 12/14/2020:  Carter will not be available for adoption until the case is settled (which is normal). Carter was taken to the Newark branch of Associated Humane Societies of New Jersey for medical treatment, after which he was transferred to an affiliated shelter in South Jersey for further recovery. It's our understanding Carter is recovering well.
PRIOR SIGNATURES : 15340
Couple Moved Out Of State, Leaving Husky Tethered To Fence In Backyard
15,343
signatures = 77% of goal
15,343
Holly Martinell
Jun 30, 2022
15,342
Christine Elie
Jun 24, 2022
15,341
John Bishop
Justice please !!!
Jun 24, 2022
15,340
John & Sonya Bishop
Just down right horrible people
Jun 24, 2022
15,339
Karen Fredericksen
Jun 23, 2022
15,338
Olga Espinoza
Jun 23, 2022
15,337
Viktorija Venslovaite
Jun 22, 2022
15,336
alain gil
Jun 21, 2022
15,335
Sussanne Skoglund
Jun 21, 2022
15,334
Joan Hansen
Jun 14, 2022
15,333
Kim Rosario
Jun 14, 2022
15,332
jeff grenhalgh
Jun 13, 2022
15,331
Kristina A.
Jun 12, 2022
15,330
Debbie Mccollum
Jun 12, 2022
15,329
Kristi Wise
Jun 12, 2022
15,328
Anonymous
Jun 08, 2022
15,327
Anonymous
Jun 07, 2022
15,326
Kate Egizi
Heartbreaking!
Jun 07, 2022
15,325
Naomi Semeniuk
I hear that this man Mr.Swan has a criminal history but this couple already has made animal cruelty history with what they have done. There should be NO MERCY for this c rime & this couple should be indicted & held criminally responsible! This is a horrific crime & must bed & must be treated as such!!!!!!!!!!!!!!!
Jun 06, 2022
15,324
Francoise Raath
Jun 06, 2022
15,323
Irma Buchon
Jun 06, 2022
15,322
Kathy Thomasson
Jun 04, 2022
15,321
Marie-Laurence Yans
Jun 02, 2022
15,320
Jess Bell
Jun 01, 2022
15,319
Karen Anderson
Jun 01, 2022
15,318
Chante' Kline
May 31, 2022
15,317
Adrienne Driscoll
May 31, 2022
15,316
Pamela Pearson
May 31, 2022
15,315
Chris Calhoun
May 31, 2022
15,314
Kimberly Turner
May 31, 2022
PRIOR SIGNATURES : 15340
---