Colorado Man Fatally Beat Roommate's Dog And Dismembered Another
Published: July 31, 2020 at 06:41 AM Author:
PENNY EIMS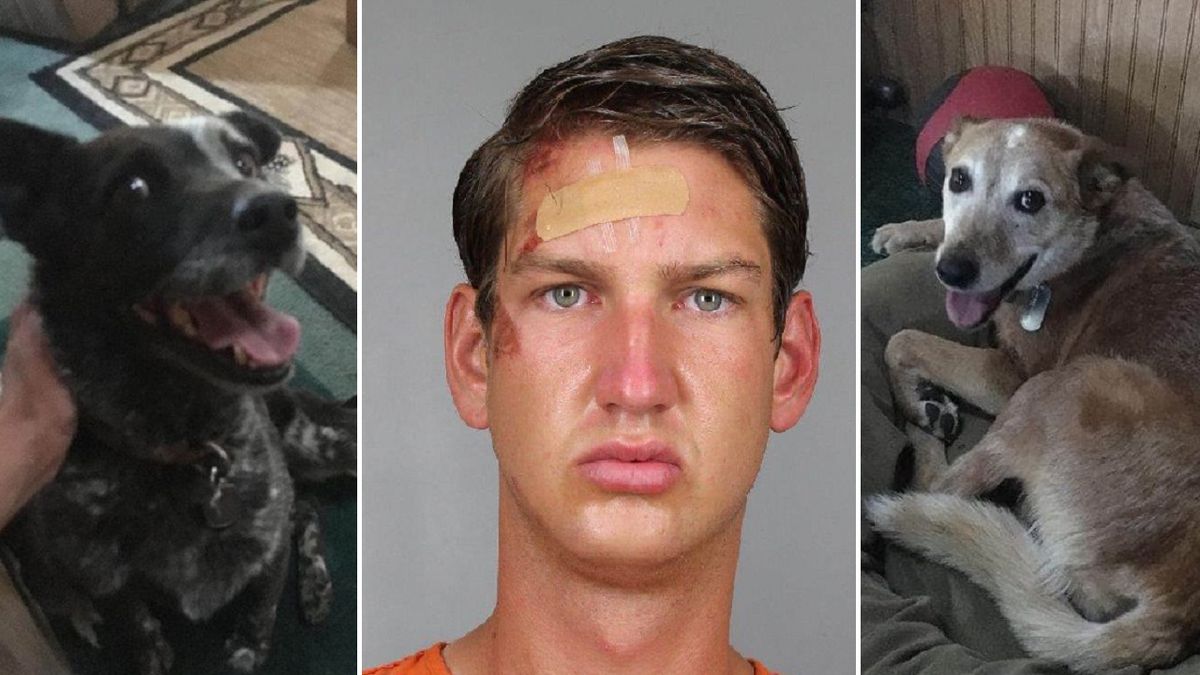 Teller, Colorado – Two dogs suffered a horrific death when a 30-year-old Colorado man attacked them. Matthew Stephen Dieringer was arrested by Arapahoe County Sheriff's Office deputies for beating one of his roommate's dogs to death and disemboweling the other.
Dieringer faces two counts of felony aggravated cruelty to animals and he must receive the maximum punishment! Please add your name to the petition. We will be sending your signatures and comments to officials, along with our letter requesting that this man be held accountable for his deplorable actions.
Matthew Stephen Dieringer stole the life of an Australian cattle dog named Suka, who died from blunt force trauma, and Hayoka, a mixed breed dog who was disemboweled.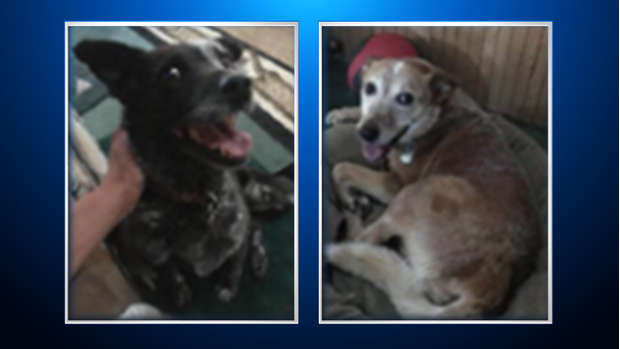 These dogs did nothing to warrant the cruelty they experienced – clearly, this man is violent and dangerous, and he must be put away. The authorities are taking this case seriously and have commended the public for their part in helping make Dieringer's arrest possible:
"The Teller County Sheriff's Office would like to thank the public for their interest in this case and vigilance in watching out for Mr. Dieringer. We would also like to thank our law enforcement partners at the Arapahoe County Sheriff's Office and the FBI Safe Streets Task Force. It is times like these that remind us all that all life is precious and partnerships with our community and law enforcement partners creates opportunities for great outcomes."
Suka and Hayoka deserve justice. Please add your name to the petition to help the judge understand that we are tired of animal cruelty! This despicable individual must receive the maximum punishment.
News:
https://gazette.com/news/man-suspected-of-dismembering-teller-county-roommates-dogs-caught-in-colorado/article_27cc3ad0-d062-11ea-a3e7-734e6ed45b82.html
https://www.kktv.com/2020/07/21/teller-county-sheriff-warrant-issued-for-man-accused-of-beating-and-dismembering-2-dogs/
* Individuals are presumed innocent until proven guilty in a court of law.
Update 10/10/2023: VICTORY! Animal Victory has learned that Matthew Stephen Dieringer was sentenced to 18 months in prison at the Colorado Department of Corrections. After he has served his sentence, he will be on parole for one year. The parole requirement states that the defendant is not allowed to have care, custody, or ownership of an animal for three to five years unless his treatment counsel recommends that this specific parole requirement be rescinded. Thanks to everyone who signed this petition, helping us ensure that Dieringer was sentenced to prison time! 
Update 11/18/2022: Animal Victory spoke to the court clerk and learned that the reason there have been no updates since August is that Dieringer did not show up in July for court. The case is active along with an active warrant out for his arrest.
Update 8/1/2022: The next court date is scheduled for August 22nd at 3 pm for a hearing. 
Update 7/11/2022: The defendant is scheduled for sentencing on July 25th at 1:30 pm. 
Update 3/3/2022: According to the Colorado Judicial website, the next court date is scheduled for 4/18/2022.
Update 2/07/2022: Animal Victory has learned that trial is scheduled to take place 2/7/2022 through 2/11/2022.
Update 11/03/2021: Animal Victory has learned that the next court dates are scheduled for 1/10/2022, with the jury trial 02/07 – 11/2022.
Update 9/17/2021: The arraignment will be on 10/18/2021 at 1:30 p.m.
Update 7/23/2021: Animal Victory has learned that a Competency to Proceed hearing is being held on 8/23/2021 at 10:30 a.m.
Update 5/14/2021: Animal Victory has learned that the motions hearing is scheduled for 6/14/21, the pre-trial conference is scheduled for 7/12/21 and the jury trial is scheduled for 7/13/21
Update 3/10/ 2021: Arapahoe County Case, arraignment is scheduled for 9 a.m. on April 2, 2021 (Case#C3203M2951 Div 104)
There is also a case for Dieringer in Teller county. The arraignment is scheduled for 3/29/2021 at 10 a.m. (Case #D602020CR137 Div 11 district court)
Update 9.16.2020: Read Our Letter to DA Kathleen Morand Here
Update 9/22/2020: The sheriff's office has thanked Animal Victory for submitting our petition to them, and we have been assured that the petition was added to the case file. Dieringer is undergoing a mental evaluation and there is no date set for the court at this time. Animal Victory will update all with a court date as we continue to stay in contact with the District Attorney.
Animal-Protection-Laws-of-Colorado-2020-Animal-Legal-Defense-Fund
Prior Signatures 31,338.