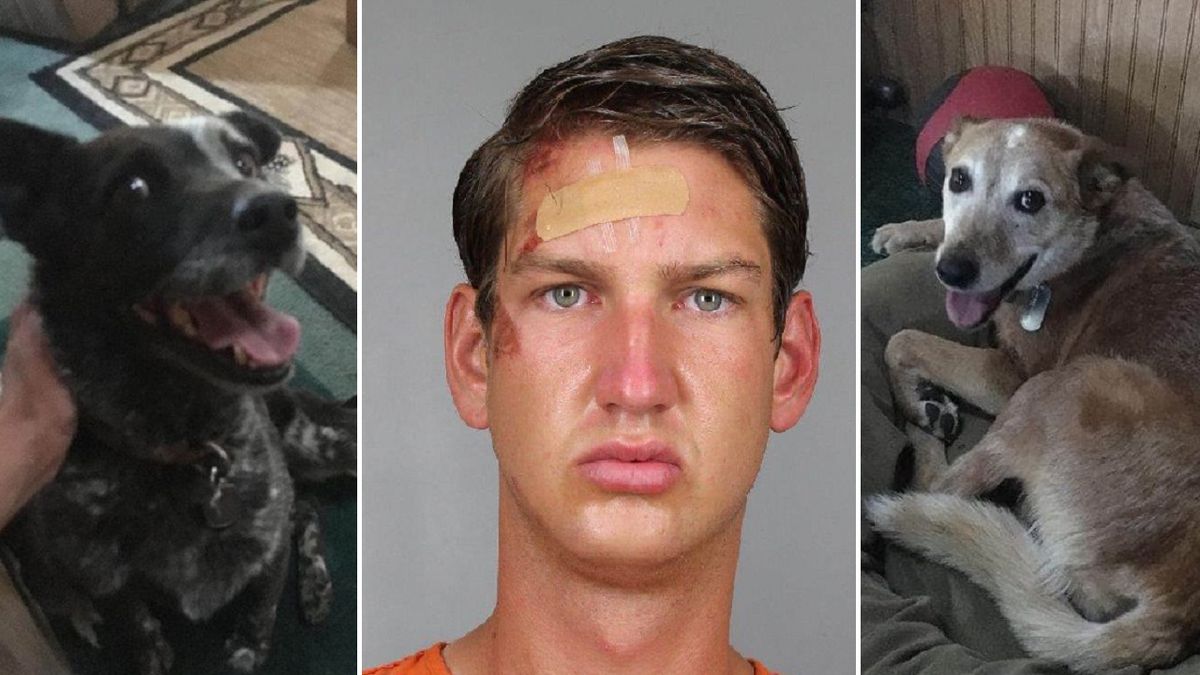 Teller, Colorado – Two dogs suffered a horrific death when a 30-year-old Colorado man attacked them. Matthew Stephen Dieringer was arrested by Arapahoe County Sheriff's Office deputies for beating one of his roommate's dogs to death and disemboweling the other.
Dieringer faces two counts of felony aggravated cruelty to animals and he must receive the maximum punishment! Please add your name to the petition. We will be sending your signatures and comments to officials, along with our letter requesting that this man be held accountable for his deplorable actions.
Matthew Stephen Dieringer stole the life of an Australian cattle dog named Suka, who died from blunt force trauma, and Hayoka, a mixed breed dog who was disemboweled.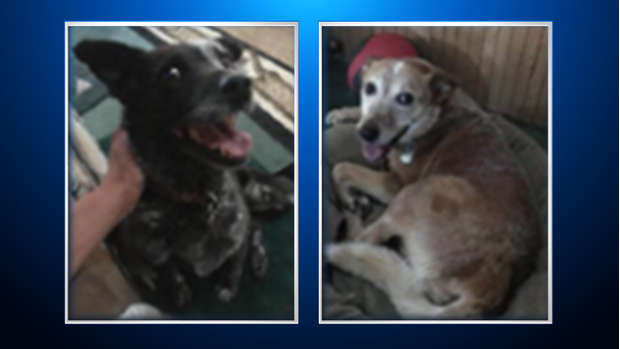 These dogs did nothing to warrant the cruelty they experienced – clearly, this man is violent and dangerous, and he must be put away. The authorities are taking this case seriously and have commended the public for their part in helping make Dieringer's arrest possible:
"The Teller County Sheriff's Office would like to thank the public for their interest in this case and vigilance in watching out for Mr. Dieringer. We would also like to thank our law enforcement partners at the Arapahoe County Sheriff's Office and the FBI Safe Streets Task Force. It is times like these that remind us all that all life is precious and partnerships with our community and law enforcement partners creates opportunities for great outcomes."
Suka and Hayoka deserve justice. Please add your name to the petition to help the judge understand that we are tired of animal cruelty! This despicable individual must receive the maximum punishment.
News:
https://gazette.com/news/man-suspected-of-dismembering-teller-county-roommates-dogs-caught-in-colorado/article_27cc3ad0-d062-11ea-a3e7-734e6ed45b82.html
https://www.kktv.com/2020/07/21/teller-county-sheriff-warrant-issued-for-man-accused-of-beating-and-dismembering-2-dogs/
* Individuals are presumed innocent until proven guilty in a court of law.
Update 8/1/2022: The next court date is scheduled for August 22nd at 3 pm for a hearing. 
Update 7/11/2022: The defendant is scheduled for sentencing on July 25th at 1:30 pm. 
Update 3/3/2022: According to the Colorado Judicial website, the next court date is scheduled for 4/18/2022.
Update 2/07/2022: Animal Victory has learned that trial is scheduled to take place 2/7/2022 through 2/11/2022.
Update 11/03/2021: Animal Victory has learned that the next court dates are scheduled for 1/10/2022, with the jury trial 02/07 – 11/2022.
Update 9/17/2021: The arraignment will be on 10/18/2021 at 1:30 p.m.
Update 7/23/2021: Animal Victory has learned that a Competency to Proceed hearing is being held on 8/23/2021 at 10:30 a.m.
Update 5/14/2021: Animal Victory has learned that the motions hearing is scheduled for 6/14/21, the pre-trial conference is scheduled for 7/12/21 and the jury trial is scheduled for 7/13/21
Update 3/10/ 2021: Arapahoe County Case, arraignment is scheduled for 9 a.m. on April 2, 2021 (Case#C3203M2951 Div 104)
There is also a case for Dieringer in Teller county. The arraignment is scheduled for 3/29/2021 at 10 a.m. (Case #D602020CR137 Div 11 district court)
Update 9.16.2020: Read Our Letter to DA Kathleen Morand Here
Update 9/22/2020: The sheriff's office has thanked Animal Victory for submitting our petition to them, and we have been assured that the petition was added to the case file. Dieringer is undergoing a mental evaluation and there is no date set for the court at this time. Animal Victory will update all with a court date as we continue to stay in contact with the District Attorney.
PRIOR SIGNATURES : 19239
Animal-Protection-Laws-of-Colorado-2020-Animal-Legal-Defense-Fund
Colorado Man Fatally Beat Roommate's Dog And Dismembered Another
1,263
signatures = 8% of goal
1,263
John Robertson
Nov 30, 2022
1,262
Dana Dykes
Nov 19, 2022
1,261
brigitte deschaintre
Nov 11, 2022
1,260
R Beaton
Nov 11, 2022
1,259
Lisa Cairns
Oct 20, 2022
1,258
Meg Feltes
Oct 17, 2022
1,257
Carolina Pino
Oct 15, 2022
1,256
Lisa Stoneham
Oct 09, 2022
1,255
Shannon Nichols
Oct 07, 2022
1,254
Marga Gili
Sep 22, 2022
1,253
Shambhavi Ojha
Sep 18, 2022
1,252
Guisselle Martinez
Sep 17, 2022
1,251
Carmen Verdugo
Sep 11, 2022
1,250
Michelle Krueger
Sep 09, 2022
1,249
Tina Woods
Sep 03, 2022
1,248
Jeffrey Clouatre
Sep 03, 2022
1,247
Nancy Coupe
Sep 03, 2022
1,246
Kristen Megan Veronica
This makes me so sick I hope that pos suffers the same fate rip to those innocent babies
Aug 24, 2022
1,245
Farah Khumbatta
Aug 20, 2022
1,244
Daria Bucklin
Aug 20, 2022
1,243
Patricia Henson
Aug 19, 2022
1,242
Susan Cerniglia
Aug 11, 2022
1,241
Vickie Barnett
Horrendous and very disgusting !!! He has no respect for life an deserves punishment so these precious dog receive justice. Just wish this country would make the laws and punishment much harsher so people like this might think twice about abusing innocent animals!!! Usually they have a small fine an get off to do it again.
Aug 10, 2022
1,240
Renee Crawford
Aug 10, 2022
1,239
Anonymous
No sentence is enough. Sickness like this cannot be fixed. If the victimize helpless senior dogs - people will be next. Institutionalize him permanently.
Aug 06, 2022
1,238
Ana Carolina Casey
Please put this horrible evil animal abuser in prison for ever evil monster.
Aug 05, 2022
1,237
Asma Dhar
Aug 01, 2022
1,236
Anonymous
Jul 20, 2022
1,235
kingsley clary
Jul 15, 2022
1,234
Anonymous
Jul 14, 2022
PRIOR SIGNATURES : 19239
---