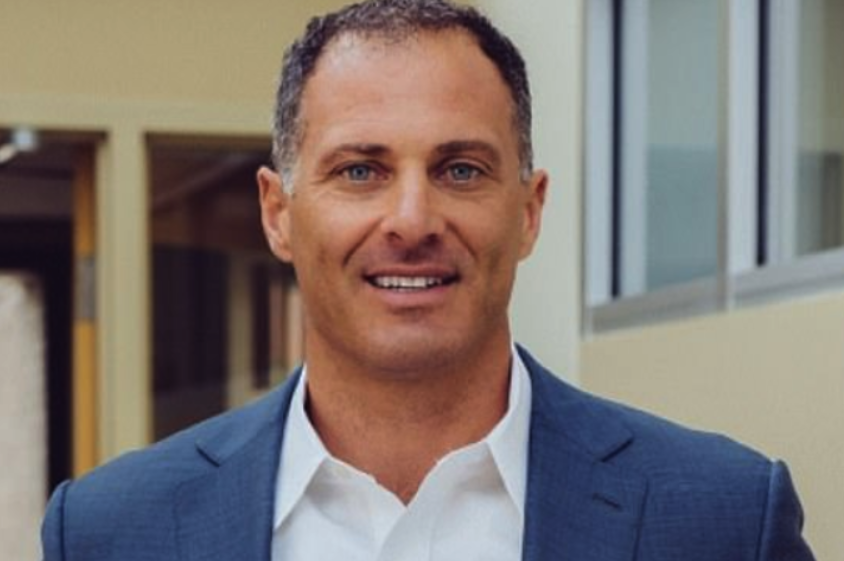 Santa Monica, California – The CEO at a California environmental consulting firm was caught on surveillance video abusing his four-month-old puppy, Bici. The man is identified as Jeffrey Previte, and the incident took place on August 22 at the Seychelle Condominiums building in Santa Monica.
In the video, Previte can be seen jerking the puppy off the ground by his neck and slapping the pup. A concierge filed a report with the building's management after hearing the puppy's cries. Previte has claimed that he did nothing wrong, but the company he works for, EBI Consulting, has pulled his profile from its leadership page, and the Santa Monica Police Department has issued a news release stating that the case is under investigation, and information has been submitted to the district attorney for consideration of a charge of malicious mischief against an animal/animal cruelty.
Please sign this petition, which will be presented to officials with our letter demanding that Previte is charged for this cruel incident.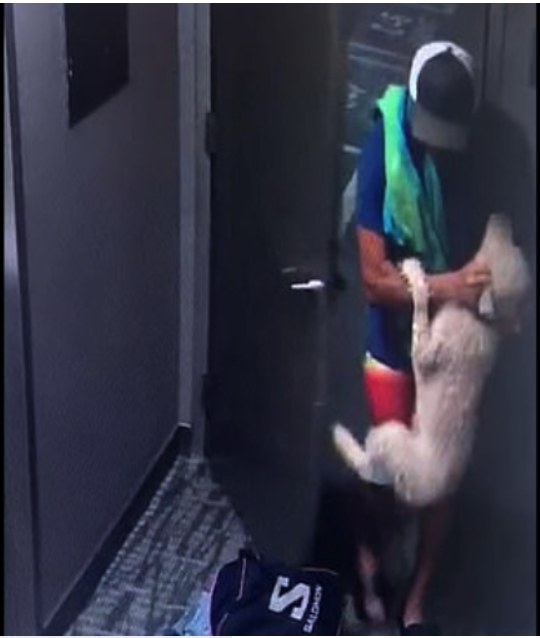 Surveillance video captured Jeffrey Previte's cruel treatment of his puppy – what has happened to this pup when there were no cameras present? The video evidence from the condominium is damning. Bici was hit, and thrown around by his neck. Previte has faced a deluge of condemnation from animal lovers who have viewed the video, and now he appears to be in "damage control" mode. The Daily Mail reports that he has found a new "loving home" for Bici, and, in his words, "stepped away" from his job with EBI Consulting.
Previte has publicly apologized and expressed "regret" for his conduct. Is it enough? Should the authorities turn a blind eye to this abusive behavior? If you feel that the cruelty exhibited by Previte deserves true punishment, please sign the petition asking for the district attorney to press charges.
This is an ongoing investigation. The Santa Monica Police Department asks for anyone with additional information to call 310-458-8451 or email crimetips@smgov.net. Reference DR#20-83963.
* Individuals are presumed innocent until proven guilty in a court of law.
News:
Updated Daily Mail article here
Update 12/20/2020: It's our understanding the charges were not followed through. He relinquished the dog and we believe he moved to Boston.  This is not the outcome we wanted. At the very least he knows animal lovers are watching him.  Thank you to everyone who signed this petition.
Update 11/6/2020: The Santa Monica City Attorney's Office charged Previte with one count of animal neglect, a misdemeanor. If convicted, he faces up to six months in county jail and a maximum fine of $500.
Update 9/24/2020: The Santa Monica Police Department issued a release about this ongoing investigation, writing:
"At this time, SMPD can confirm what has been shared by many news outlets," officials said. "Mr. Previte and the animal in question no longer reside in California and have not been in the state since the beginning of our investigation. SMPD Detectives have worked closely with the local agency where the dog resides along with PETA to confirm to the best of their ability that Mr. Previte is no longer in possession of the dog and the dog's wellbeing."
Adding:
"SMPD personnel have gathered the necessary information including the online video, interviews with neighbors, acquaintances and other witnesses, and will be presenting all the facts to the filing authority regarding criminal charges."
Animal Victory will continue to be in contact with the DA or Police and update as needed.
Read our letter to Detective Chabot here
Animal-Protection-Laws-of-California-2020-Animal-Legal-Defense-Fund
PRIOR SIGNATURES : 19430
California CEO Caught On Video Abusing Puppy: Sign For Punishment!
147
signatures = 1% of goal
147
Carie Matriciano
Jun 02, 2022
146
Grace Vendemio
Jun 02, 2022
145
Sara Sampkin
May 29, 2022
144
Janice VanMarter
May 29, 2022
143
Marion Friedl
May 21, 2022
142
Alessia Di Buono
May 14, 2022
141
Angela Dennis
May 05, 2022
140
Deborah knox
Serious jail time heavy fines. He thought he could treat that precious baby like that. I would be afraid it would treat a woman the same way.
May 01, 2022
139
Cheryl Harlow
Apr 29, 2022
138
Mitra Pejman
Apr 29, 2022
137
Frank Schultz
Apr 24, 2022
136
Roslyn Pollinger
Apr 20, 2022
135
Sydney Allrud
Apr 10, 2022
134
Michael Casella
Apr 08, 2022
133
Juliana Jordan-Huber
Apr 05, 2022
132
Jocelyn Warburton
Apr 01, 2022
131
kliontia-kalia konstantinou
Mar 25, 2022
130
S. McConnell
Mar 23, 2022
129
Nicole Cervino
PEINE DE MORT...!!!!!
Mar 19, 2022
128
Xiomy Velez
Justice
Mar 08, 2022
127
James McVey
Mar 07, 2022
126
miriam taylor-east
Mar 05, 2022
125
Pamela M
Mar 05, 2022
124
Julie Houle
Feb 27, 2022
123
Chloe-Nicole Bignoux
Feb 27, 2022
122
Laura Cronick
He shouldn't be able to have any preveages, like FB, or ever able to own a pet, with his angerbissues
Feb 26, 2022
121
Angie Jones
Feb 23, 2022
120
Isidora Lioumis
Feb 17, 2022
119
Anita Gram
Feb 17, 2022
118
Jane Gold
Feb 17, 2022
PRIOR SIGNATURES : 19430
---