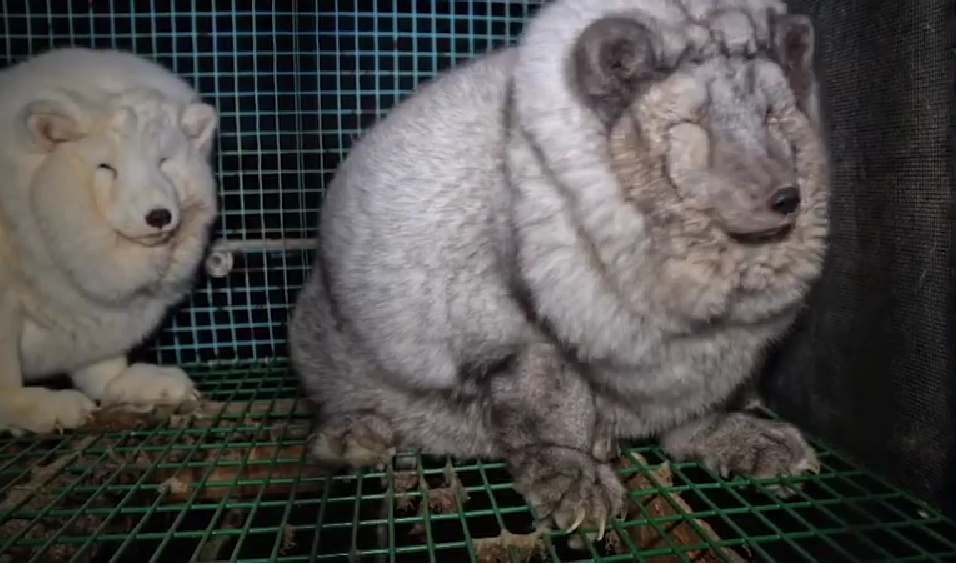 Finland – In Finland, the world's leading producer of fox pelts, thousands of foxes are killed each year for their fur, and the conditions the animals are kept in until they are killed are nothing short of appalling. Shocking undercover footage recently obtained by Oikeutta Elaimille (Justice for Animals) reveals Finland's cruel secret.
Farmed foxes live in barren wire cages, they suffer from skin and eye infections, and sometimes they resort to cannibalism. These beautiful animals are purposefully bred, and overfed, to make them obese. Why? In order to get larger fur pelts when the animals are slaughtered.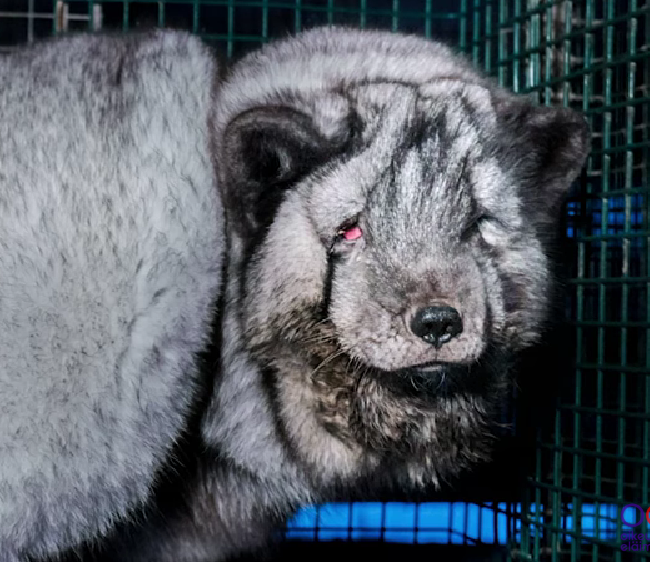 Is it not bad enough that these foxes are born to die? Must they suffer through a miserable existence until the day they are slaughtered? These are social, friendly animals who are forced to leave in bleak wire cages, devoid of freedom, until the day they are killed.

Executive Director of Humane Society International/UK, Claire Bass says:
"We saw a few hundred of the millions of foxes and mink trapped in miles of battery cages in Finland. These poor young animals exist only as vessels for their fur, as broken and tormented souls. We saw weeping eye infections, infected wounds, dead cubs and cannibalism; all of this suffering to provide a frivolous product that the fashion industry does not need."
Please add your name to the petition today! Animal Victory wants to see these cruel fur farms shut down. This industry has inflicted enough pain, suffering, and misery upon innocent animals who are abused and then killed… because greedy humans feel the need to wear their fur as a fashion statement. Enough is enough.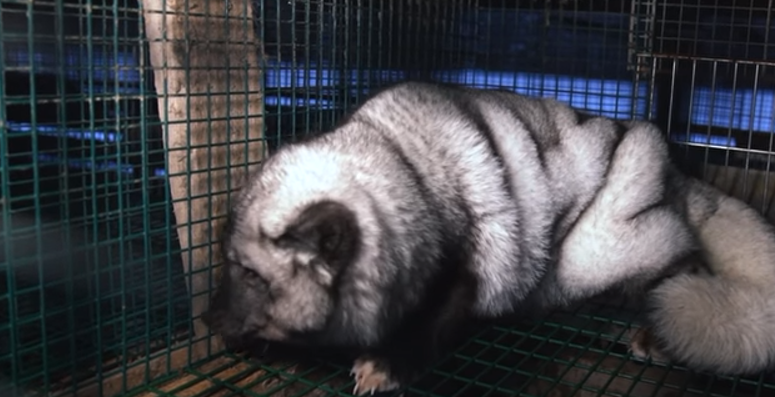 We the undersigned demand that Finnish officials ban the farming and sale of fur. The fur industry causes immense suffering to the animals. Many other countries in Europe have already banned fur farming and it is time for Finland to join them, and end this miserable industry.
Individuals are presumed innocent until found guilty in a court of law. Animal Victory relies upon the authorities and the court system to determine guilt or innocence.
News
Bred To Die: Foxes Forced To Suffer In Misery Until Being Killed For Their Fur
16,072
signatures = 32% of goal
16,072
Desiree Medellin
Please stop this inhumane practice. There is no reason for this type of animal cruelty in todays modern world. This is pathetic.
Mar 26, 2023
16,071
Carolyn Breslin
Mar 26, 2023
16,070
Jody Santos
Mar 26, 2023
16,069
Cheryle Lefort
Mar 26, 2023
16,068
Elizabeth Welch
Mar 25, 2023
16,067
Christine Reeder
No animal deserves this cruel treatment. No human needs to wear real fur.
Mar 25, 2023
16,066
Kim Smith
The only place fur belongs is the animal that was born with it!!! End this now! Cruel and barbaric!
Mar 24, 2023
16,065
Patti Molero
Mar 24, 2023
16,064
Sharon Ryan
Mar 23, 2023
16,063
Donna Campbell
Mar 22, 2023
16,062
Nadine Tyshynski
Mar 22, 2023
16,061
Kim Martin-Cotten
This is a horror! Stop the fur trade!!!
Mar 22, 2023
16,060
Diane Bigelow
Mar 21, 2023
16,059
Sergio Padilla
Mar 21, 2023
16,058
Mel Green
Mar 21, 2023
16,057
Art Dixon
Mar 21, 2023
16,056
Pamela Rogers
Mar 21, 2023
16,055
Estefanía Garrido
Mar 20, 2023
16,054
Jan Joyce
Hate people who wear fur, no need for this cruelty, only the animals need their fur, nasty fur hags should go to hell.
Mar 19, 2023
16,053
Latonya Walker
Mar 19, 2023
16,052
Chloe Seago
Mar 19, 2023
16,051
Cynthia Wennemark
Mar 18, 2023
16,050
LuAnne Benac
Mar 18, 2023
16,049
Hanneke Bekhof
Mar 18, 2023
16,048
Marilyn Ashman
BAN THIS EVIL AND SADISTIC KILLING FOR FUR NOW!!!! MOVE WITH EVOLUTION YOU DEMONS!!! ALL ANIMALS DESERVE TO BE HIGHLY RESPECTED, NOT USED AND TREATED HORRIFICALLY!!! STOP THE CRUEL B*T*HES FROM WEARING SKINS THAT THEY WEREN'T BORN WITH!!!!
Mar 18, 2023
16,047
Louis BALLY
Mar 17, 2023
16,046
Lucette BALLY
Mar 17, 2023
16,045
Lisa Acuna
PLEASE STOP THIS CRUELTY PLEASE
Mar 17, 2023
16,044
Ria Mewalal
Mar 17, 2023
16,043
Mary Avakian
Mar 17, 2023
---