WARNING – GRAPHIC IMAGES BELOW
Richland County, South Carolina – A woman who ran a non-profit animal rescue in South Carolina faces dozens of animal cruelty charges after the authorities made a chilling discovery inside her Columbia home on May 22. It was the smell of death that prompted a call leading deputies to the home of 47-year-old Caroline "Dawn" Pennington.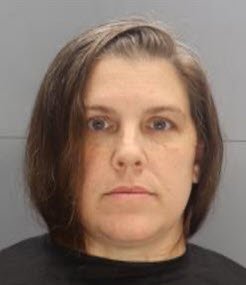 Pennington was the CEO and director of the nonprofit animal rescue, GROWL, and she was also employed by the Kershaw County Humane Society. But her affiliation with organizations dedicated to saving animal lives did not prevent her from letting 30 dogs and cats suffer slow and excruciating deaths inside of her home.
Graphic images reveal the horror of what took place inside Pennington's Dibble Lane home.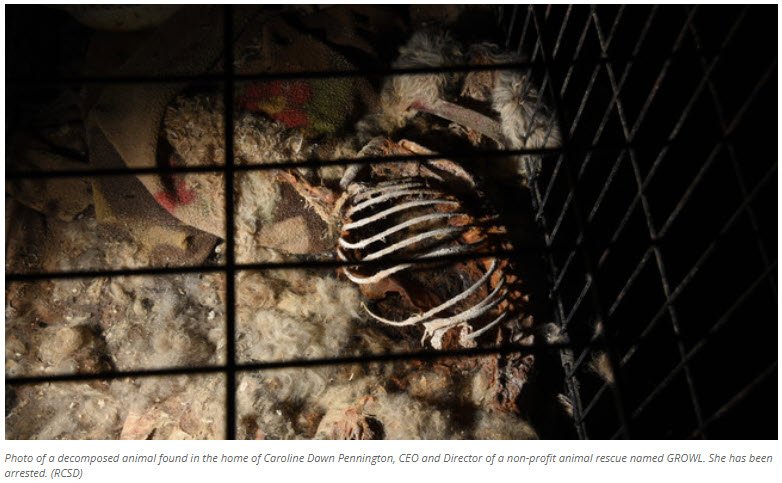 Dogs and cats were left inside crates and wire cages, without food or water, until death ultimately freed them from their agonizing misery.
One particularly grim image shows a dead dog, with its head laying in an empty food dish.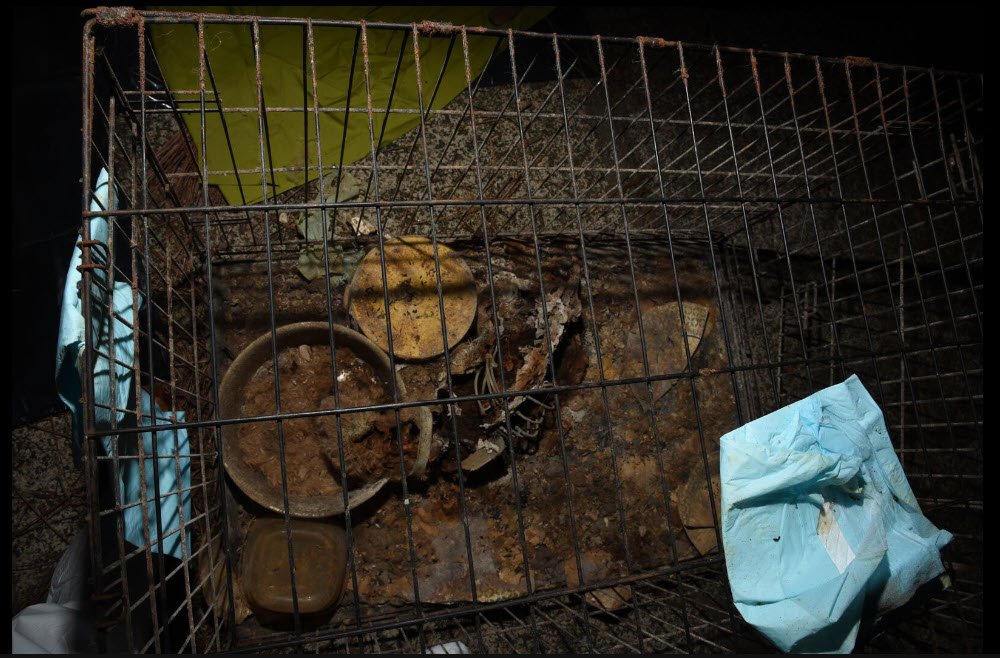 Sheriff Lott commented on the well-known rescuer:
"It's appalling and it's heartbreaking. This is someone who was entrusted by the community to care for these animals and find them homes. She betrayed that trust, and she betrayed the trust of these innocent animals who relied on her."
Dawndy Mercer Plank, a veteran reporter with WIS-TV, said this case is among the worst animal cruelty situations she has ever covered.

Ironically, in 2019 Pennington stated that it was "inhumane" to let animals go without food and water. She was quoted in the Augusta Chronicle and was referencing troubling conditions at an animal shelter:
"The animals in Allendale did not and do not deserve to have to endure these conditions. Something must change immediately. This should be a priority to anyone in the county. Letting animals go without food, water and basic care is simply inhumane,"
The very thing that Pennington referred to as "inhumane" happened to the animals who were inside her home, under her care. These animals relied on this woman, and they were let down in the most heartbreaking way.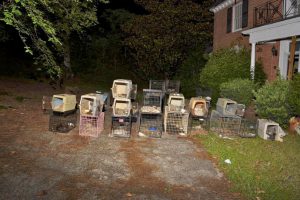 Please add your name to the petition as we fight for justice on behalf of the animals who were starved to death inside of her home. Pennington is facing 30 counts of ill-treatment of animals and we want her to be held accountable for each and every life she stole.
We the undersigned demand that Caroline "Dawn" Pennington is held responsible for the inhumane death of 28 dogs and two cats. We are petitioning for Pennington to receive the maximum punishment allowable by law, in addition to being prohibited from owning or residing with animals in the future. We also want Pennington to receive a mental evaluation and treatment if deemed necessary.
Details: Pennington was booked into the Alvin S. Glenn Detention Center and she resigned from the Kershaw County Humane Society the day before the agency became aware of her arrest and charges.
Note: Individuals are presumed innocent until found guilty in a court of law. Animal Victory relies upon the authorities and the court system to determine guilt or innocence.
News:
Update 7/18/2022: Animal Victory has sent 15,925 signatures to Solicitor Brett West.  The court date will be held on July 29. View Case Summary HerePennington (1)
30 Dead Dogs And Cats Found In Home Of Animal Rescue Director - The Animals Starved To Death
16,160
signatures = 81% of goal
16,160
Naomi Chatterley
Oct 03, 2022
16,159
michele largman
Oct 02, 2022
16,158
Xochitl Quintanilla
Sep 30, 2022
16,157
Dana Payton
Sep 30, 2022
16,156
Elizabeth Wince
Pure evil needs to pay
Sep 28, 2022
16,155
Aiden McHatton
Sep 24, 2022
16,154
Pat Nix
Sep 24, 2022
16,153
Mason McHatton
Sep 24, 2022
16,152
Andrea McHatton
Sep 24, 2022
16,151
Diane Kee
Sep 24, 2022
16,150
Diane Darnell
Sep 24, 2022
16,149
Janice Knight
Sep 24, 2022
16,148
Elizabeth Tennison
Sep 21, 2022
16,147
Jessica Swaysland
Sep 21, 2022
16,146
Sharon Goodson
Sep 19, 2022
16,145
Linda Teague
Sep 19, 2022
16,144
Matthew Peterson
Sep 18, 2022
16,143
Carol Agayoff
Sep 18, 2022
16,142
Debra Emery
Sep 17, 2022
16,141
aurélie péris
Sep 17, 2022
16,140
Glynda Cone
Sep 17, 2022
16,139
Dixie Fontaine
What is wrong with people!!!! What sane person would do this!!!!
Sep 17, 2022
16,138
Nereida Alamo
Sep 17, 2022
16,137
Guisselle Martinez
Sep 17, 2022
16,136
Encarnacion Palacios
Sep 17, 2022
16,135
Michelle Hunt
Absolute maximum punishment for each animal, gives genuine rescue centres bad publicity and should be punished for that too
Sep 17, 2022
16,134
trina clark
Sep 16, 2022
16,133
Zephra Milde
Sep 16, 2022
16,132
Jay Rich
Sep 16, 2022
16,131
Jean laini
Sep 15, 2022
---