WARNING – GRAPHIC IMAGES BELOW
Richland County, South Carolina – A woman who ran a non-profit animal rescue in South Carolina faces dozens of animal cruelty charges after the authorities made a chilling discovery inside her Columbia home on May 22. It was the smell of death that prompted a call leading deputies to the home of 47-year-old Caroline "Dawn" Pennington.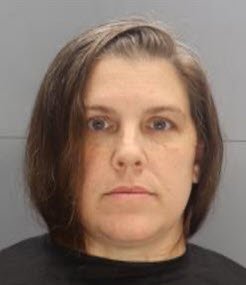 Pennington was the CEO and director of the nonprofit animal rescue, GROWL, and she was also employed by the Kershaw County Humane Society. But her affiliation with organizations dedicated to saving animal lives did not prevent her from letting 30 dogs and cats suffer slow and excruciating deaths inside of her home.
Graphic images reveal the horror of what took place inside Pennington's Dibble Lane home.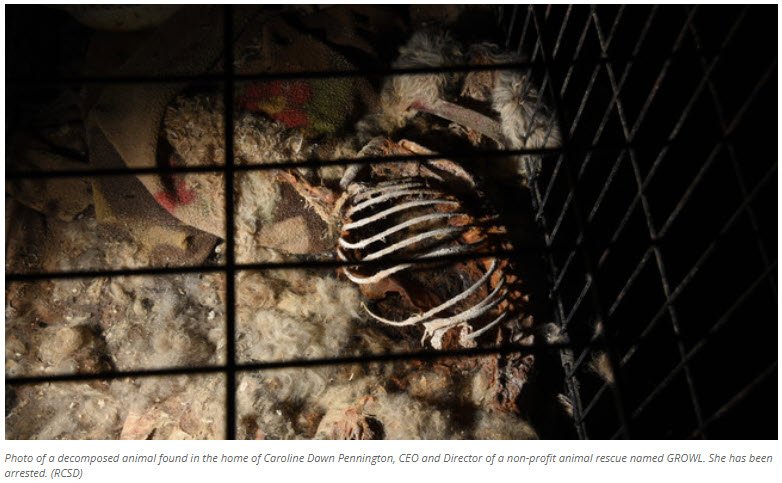 Dogs and cats were left inside crates and wire cages, without food or water, until death ultimately freed them from their agonizing misery.
One particularly grim image shows a dead dog, with its head laying in an empty food dish.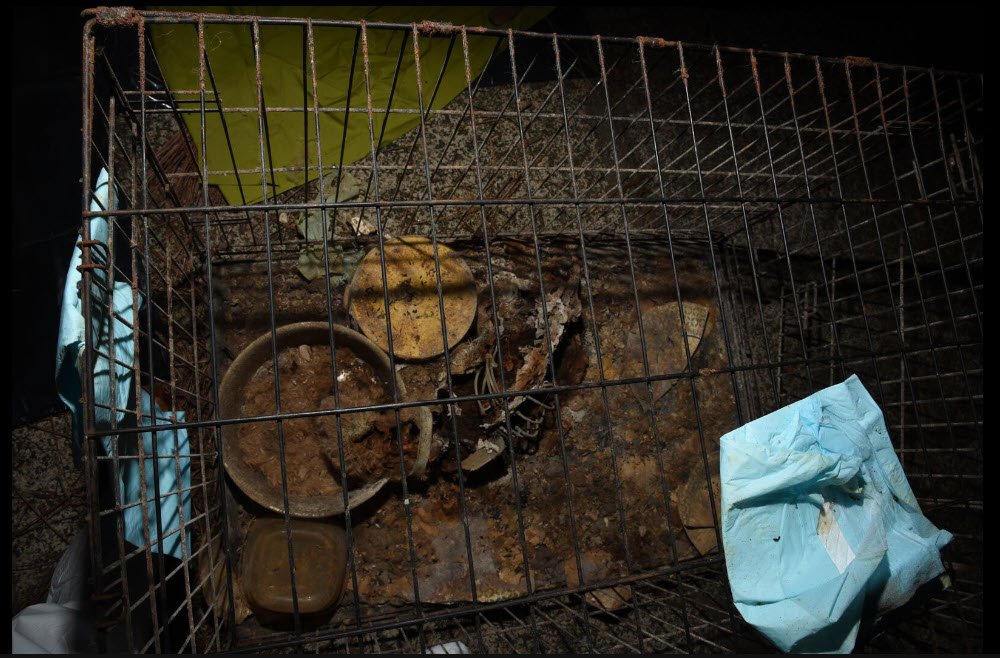 Sheriff Lott commented on the well-known rescuer:
"It's appalling and it's heartbreaking. This is someone who was entrusted by the community to care for these animals and find them homes. She betrayed that trust, and she betrayed the trust of these innocent animals who relied on her."
Dawndy Mercer Plank, a veteran reporter with WIS-TV, said this case is among the worst animal cruelty situations she has ever covered.

Ironically, in 2019 Pennington stated that it was "inhumane" to let animals go without food and water. She was quoted in the Augusta Chronicle and was referencing troubling conditions at an animal shelter:
"The animals in Allendale did not and do not deserve to have to endure these conditions. Something must change immediately. This should be a priority to anyone in the county. Letting animals go without food, water and basic care is simply inhumane,"
The very thing that Pennington referred to as "inhumane" happened to the animals who were inside her home, under her care. These animals relied on this woman, and they were let down in the most heartbreaking way.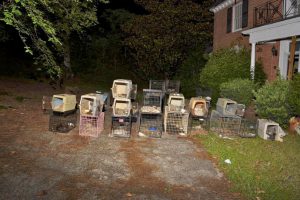 Please add your name to the petition as we fight for justice on behalf of the animals who were starved to death inside of her home. Pennington is facing 30 counts of ill-treatment of animals and we want her to be held accountable for each and every life she stole.
We the undersigned demand that Caroline "Dawn" Pennington is held responsible for the inhumane death of 28 dogs and two cats. We are petitioning for Pennington to receive the maximum punishment allowable by law, in addition to being prohibited from owning or residing with animals in the future. We also want Pennington to receive a mental evaluation and treatment if deemed necessary.
Details: Pennington was booked into the Alvin S. Glenn Detention Center and she resigned from the Kershaw County Humane Society the day before the agency became aware of her arrest and charges.
Note: Individuals are presumed innocent until being found guilty in a court of law. Animal Victory relies upon the authorities and the court system to determine guilt or innocence.
News:
30 Dead Dogs And Cats Found In Home Of Animal Rescue Director - The Animals Starved To Death
15,767
signatures = 79% of goal
15,767
Sandy James Todd
Jul 02, 2022
15,766
Kelly Loehe
Jul 01, 2022
15,765
KELLY HEITMAN
Jul 01, 2022
15,764
Anonymous
Jul 01, 2022
15,763
M.H. Lynch
This woman is s monster and needs to be locked up for the rest of her life. She should never again be allowed to own an animal!!
Jul 01, 2022
15,762
Jayna Johnson
Jul 01, 2022
15,761
Corinne Wolpe
This is a disgrace, she deserves jail and a lifetime ban on owning animals.
Jul 01, 2022
15,760
Leah Kirgis
Jun 30, 2022
15,759
Kristen Wiggins
I hope the punishment fits the crime. Lock her up in a cage without food and water.
Jun 30, 2022
15,758
EJ Norton
What a disgusting human being.
Jun 30, 2022
15,757
Julia Atalay
Sick
Jun 30, 2022
15,756
Mary Barber
Jun 30, 2022
15,755
Thet San
Jun 30, 2022
15,754
Lisa Snycerski
WE DEMAND JUSTICE
Jun 30, 2022
15,753
Lynn Johnston
Jun 30, 2022
15,752
Marie Ravera
No words. She has been doing this for a long time. And you won't find any buried bodies in her yard, she works at animal control where i'm sure she would go in early and dump all the evidence for a long, long, long time. Give her the Death penalty if possible.
Jun 30, 2022
15,751
Iris Martin
If she worked at Animal control, she has been dumping these killed animals in the dead bin for a long time. Did she get lazy this week and that is why you found these? I wish she would get the death penalty or life in prison.
Jun 30, 2022
15,750
Jackie Kerton
Jun 29, 2022
15,749
Giustina Damiano
Jun 29, 2022
15,748
Anonymous
THIS IS A CRIME THAT NEEDS A PROPER SENTANCE PLEASE. DISGUSTING NEGLECT.
Jun 29, 2022
15,747
Ibarra Nathalie
Jun 29, 2022
15,746
Ria Mewalal
Jun 29, 2022
15,745
Jennifer Kelly
Jun 29, 2022
15,744
Joanne Raby
Jun 29, 2022
15,743
Kristi Mcelkerney
Jun 29, 2022
15,742
Enoe Corado
Appalling that anyone who can abuse animals and cause their death just so happens to work for the humane society! She deserves the maximum sentence available. Horrific and sadistic!!!
Jun 29, 2022
15,741
Carrie Kurosky
Jun 28, 2022
15,740
Jacqueline Peipert
Jun 28, 2022
15,739
Angie Jones
Jun 28, 2022
15,738
Marisa Siconolfi
Jun 28, 2022
---