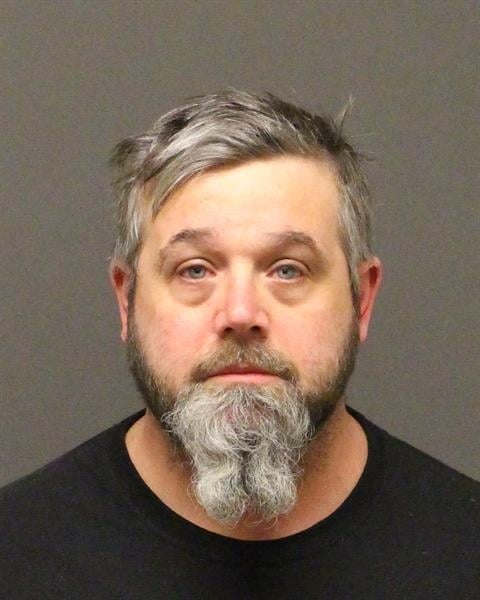 Mohave County, AZ – An Arizona man is facing 94 felony counts of animal cruelty following the grim discovery of 183 dead animals stuffed in the freezer of a Golden Valley residence that 43-year-old Michael Patrick Turland had rented.
According to a news release from the Mohave County Sheriff's Office, the dead animals in the garage freezer included dogs, rabbits, birds, turtles, lizards, mice, rats, and snakes.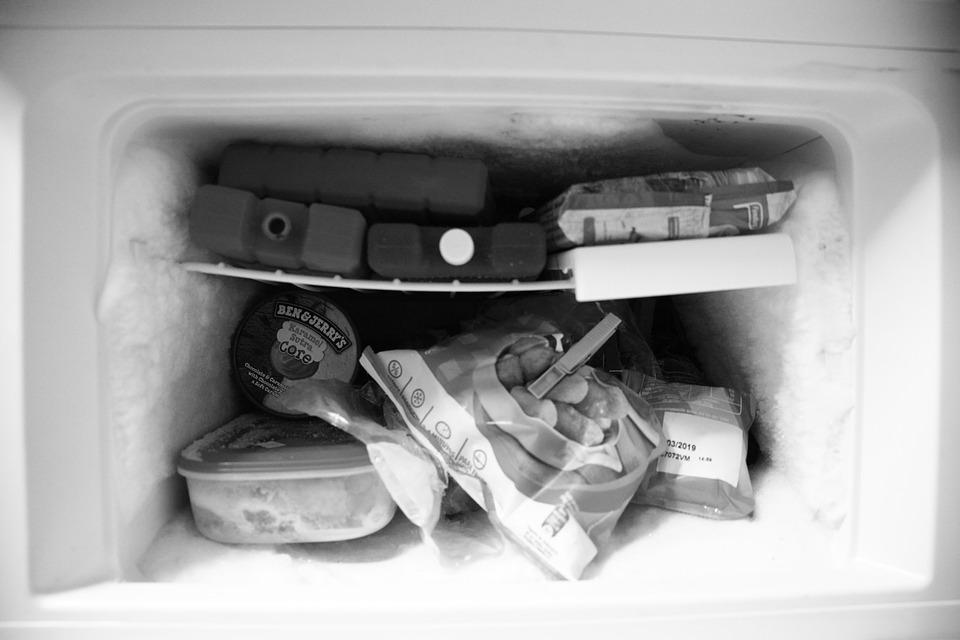 The authorities believe that some of the animals were placed in the freezer while they were still alive due to "body positioning."  When deputies made contact with Turland, he "eventually admitted to placing some of the animals in the freezer when they were still alive."
The sheriff's office was alerted to the disturbing situation after the new property owner discovered the menagerie of deceased animals in the garage freezer. A woman, unnamed in the release, believes that some of the dead reptiles belonged to her. The news release explains further:
The reporting party advised that multiple dead animals had been located inside a freezer in the garage and she believed some of them had belonged to her. Upon arrival, the reporting party advised that she resides in Phoenix and that an agreement had been reached between herself and Turland for him to take possession of her snakes and breed them, then return them to her.
After a few months she was not able to reach Turland to get her snakes back.
What this man is accused of doing is appalling, and people are outraged and want punishment!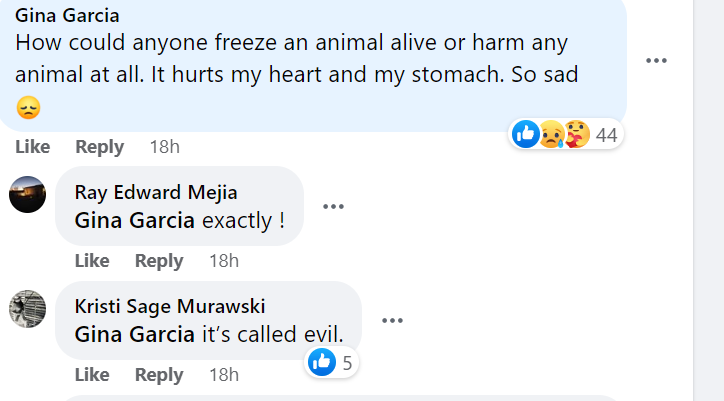 According to several Facebook posts on the sheriff's office news release, Turland and his wife, Brooklyn Beck, had been owners of a grooming business in Kingman.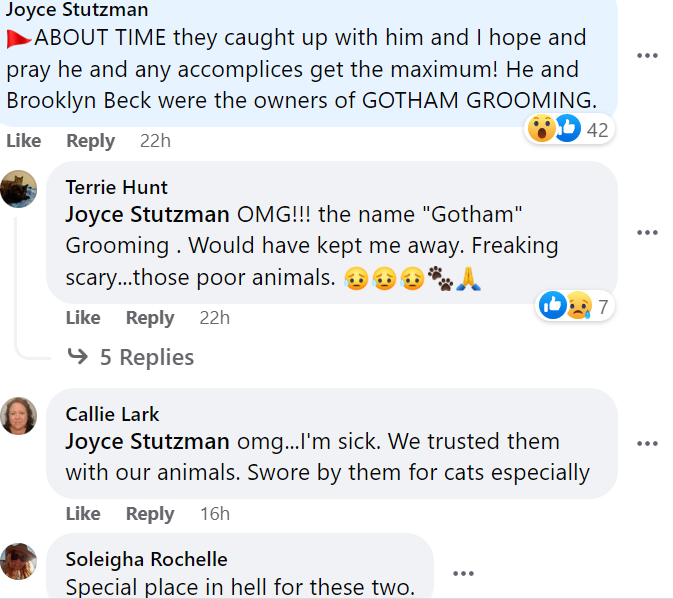 And this is not Turland's first walk on the wrong side of the law. In the past, he was arrested for assault and obstruction of justice.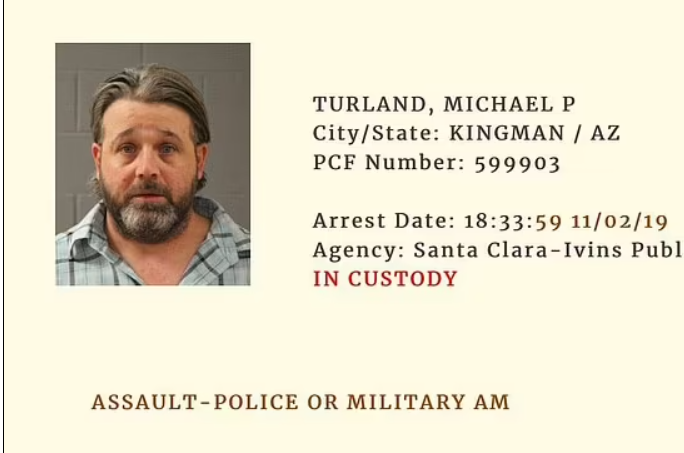 Please add your name to the petition today! It is our hope that Michael Turland will face the maximum punishment for his charges and be prohibited from owning or possessing animals in the future. We need your support to ensure that he does not receive a plea deal!
Michael Patrick Turland was transported to the Mohave County Adult Detention Facility in Kingman, and deputies are hoping to make contact with Brooklyn Beck for questioning about this incident. This investigation is ongoing.
We the undersigned demand that Michael Patrick Turland is held responsible for this appalling behavior. We are petitioning for Turland to receive the maximum punishment allowable by law and to be prohibited from owning pets in the future.
Note: Individuals are presumed innocent until being found guilty in a court of law. Animal Victory relies upon the authorities and the court system to determine guilt or innocence.
News:
Mohave County Sheriff's Office
Update 6/10/2022: Animal Victory has learned that the next hearing is set for 6/13/2022, and the hearing after that is scheduled to take place on July 6, 2022.
Update 5/17/2022: Animal Victory has sent 13,501 signatures to ADA Rod Albright.
183 Animals, Including Dogs And Rabbits, Found Stuffed In Man's Freezer, Evidence Shows Some Were Frozen Alive
13,955
signatures = 70% of goal
13,955
Debra Johns
Absolutely barbaric and insane.. Please see to it that he is charged to the maximum degree. Never, never, ever be able to own animal again... Prison time and hefty fines... Thankyou for all that you can do to make this happen..
Sep 24, 2022
13,954
Jessica Swaysland
Sep 21, 2022
13,953
Nereida Alamo
Sep 17, 2022
13,952
Guisselle Martinez
Sep 17, 2022
13,951
Jay Rich
Sep 16, 2022
13,950
Carmen Verdugo
Sep 11, 2022
13,949
Kelly A Kalish
Sep 10, 2022
13,948
Sherri wilson
sic pycho
Sep 09, 2022
13,947
Michelle Krueger
Sep 09, 2022
13,946
Shanelle Manzanares
Sep 06, 2022
13,945
Jammie Davis
Sep 05, 2022
13,944
Shambhavi Ojha
Sep 03, 2022
13,943
Premila Ratnam
Sep 01, 2022
13,942
Miracle Kelly
Their only justice is to drop this monster naked into the artic! Until we take more severe measures in dealing with animal abusers, no one is safe!
Aug 31, 2022
13,941
Eric Fournier
Aug 30, 2022
13,940
Rodney Leamy
Aug 25, 2022
13,939
Gabriela Barberio
Aug 25, 2022
13,938
Ethel Riegel
Aug 19, 2022
13,937
Mandii Dojcinovic
Aug 18, 2022
13,936
Panama Morris
Aug 18, 2022
13,935
Maureen Dale
Aug 18, 2022
13,934
Chinanan Khurasee
Aug 17, 2022
13,933
Christine Fedon
Aug 15, 2022
13,932
Eric Gravenor
Aug 15, 2022
13,931
Sarah Stansill
Aug 14, 2022
13,930
Anonymous
Aug 14, 2022
13,929
Anonymous
Aug 14, 2022
13,928
Mary Wentz
Aug 12, 2022
13,927
Anonymous
Aug 10, 2022
13,926
Sulema Hammett
Aug 08, 2022
---