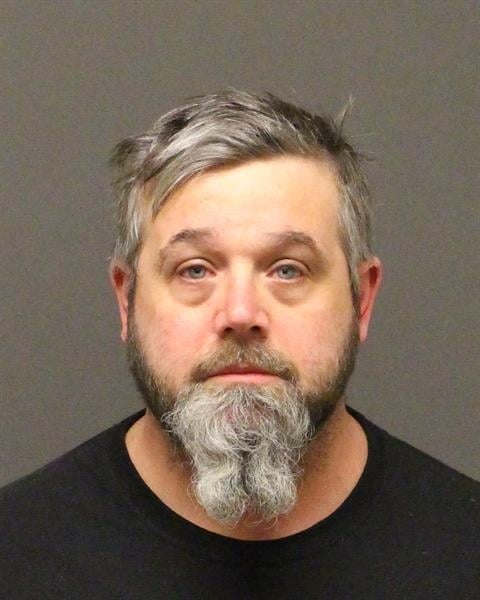 Mohave County, AZ – An Arizona man is facing 94 felony counts of animal cruelty following the grim discovery of 183 dead animals stuffed in the freezer of a Golden Valley residence that 43-year-old Michael Patrick Turland had rented.
According to a news release from the Mohave County Sheriff's Office, the dead animals in the garage freezer included dogs, rabbits, birds, turtles, lizards, mice, rats, and snakes.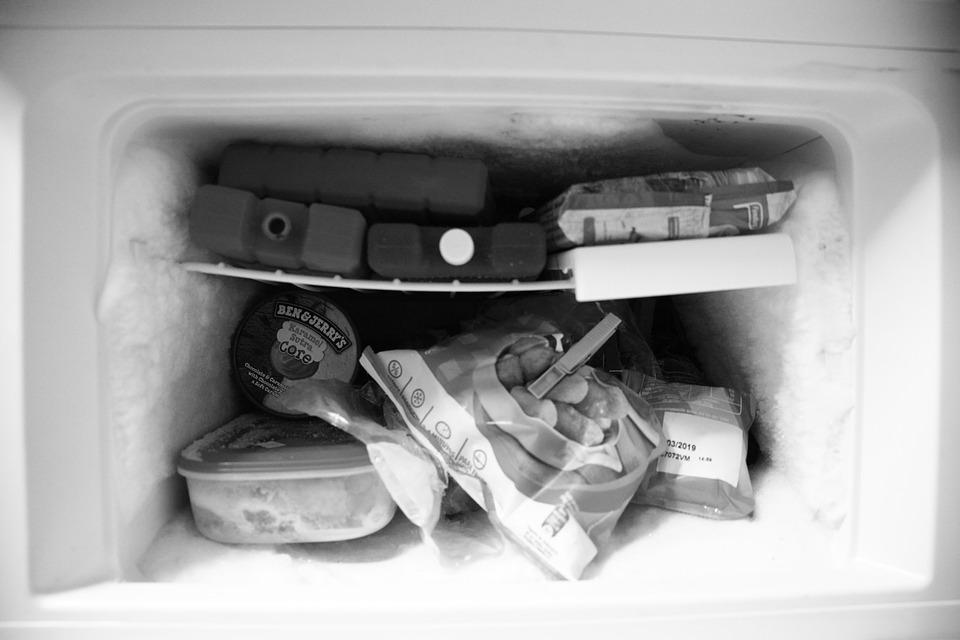 The authorities believe that some of the animals were placed in the freezer while they were still alive due to "body positioning."  When deputies made contact with Turland, he "eventually admitted to placing some of the animals in the freezer when they were still alive."
The sheriff's office was alerted to the disturbing situation after the new property owner discovered the menagerie of deceased animals in the garage freezer. A woman, unnamed in the release, believes that some of the dead reptiles belonged to her. The news release explains further:
The reporting party advised that multiple dead animals had been located inside a freezer in the garage and she believed some of them had belonged to her. Upon arrival, the reporting party advised that she resides in Phoenix and that an agreement had been reached between herself and Turland for him to take possession of her snakes and breed them, then return them to her.
After a few months she was not able to reach Turland to get her snakes back.
What this man is accused of doing is appalling, and people are outraged and want punishment!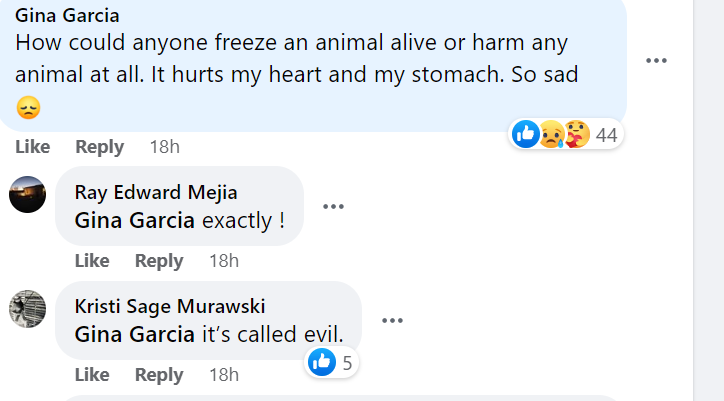 According to several Facebook posts on the sheriff's office news release, Turland and his wife, Brooklyn Beck, had been owners of a grooming business in Kingman.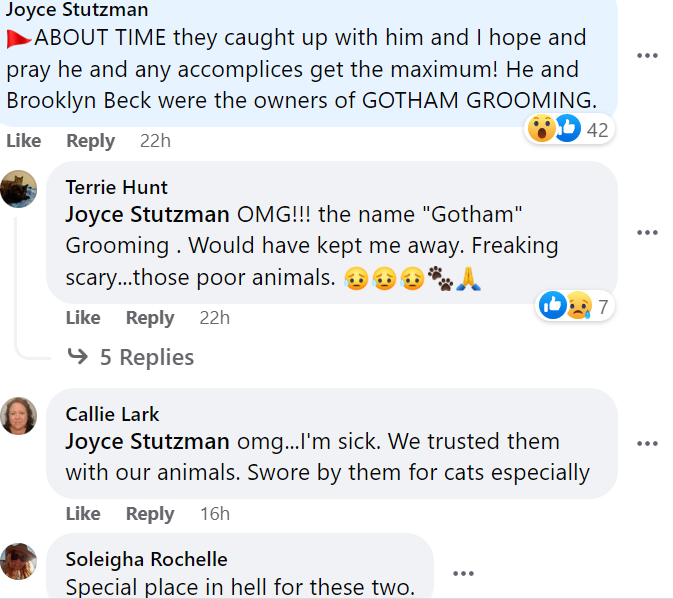 And this is not Turland's first walk on the wrong side of the law. In the past, he was arrested for assault and obstruction of justice.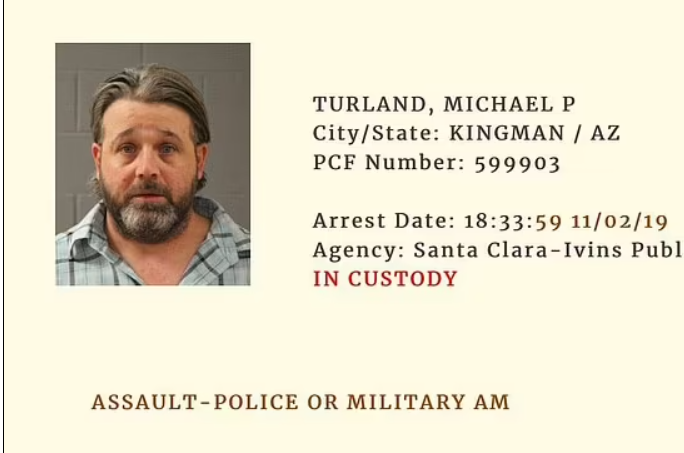 Please add your name to the petition today! It is our hope that Michael Turland will face the maximum punishment for his charges and be prohibited from owning or possessing animals in the future. We need your support to ensure that he does not receive a plea deal!
Michael Patrick Turland was transported to the Mohave County Adult Detention Facility in Kingman, and deputies are hoping to make contact with Brooklyn Beck for questioning about this incident. This investigation is ongoing.
We the undersigned demand that Michael Patrick Turland is held responsible for this appalling behavior. We are petitioning for Turland to receive the maximum punishment allowable by law and to be prohibited from owning pets in the future.
Note: Individuals are presumed innocent until being found guilty in a court of law. Animal Victory relies upon the authorities and the court system to determine guilt or innocence.
News:
Mohave County Sheriff's Office
Update 5/17/2022: Animal Victory has sent 13,501 signatures to ADA Rod Albright.
183 Animals, Including Dogs And Rabbits, Found Stuffed In Man's Freezer, Evidence Shows Some Were Frozen Alive
13,532
signatures = 68% of goal
13,532
Susan Fong
This monstrous animal abuser must spend years in prison and pay the highest fines possible.
May 24, 2022
13,531
Lori Stecker
May 24, 2022
13,530
Dana Payton
May 23, 2022
13,529
carol williams
POS THROW HIM IN THE FREEZER TO DIE, ANYBODY WHO HARMS OR KILKS AN ANIMAL SHOULD HAVE THE SAME TREATMENT DONE TO THEM. JAIL TO NICE FIR THIS GUY
May 23, 2022
13,528
Erin Sleeth
May 23, 2022
13,527
Yeniffer Quijano
May 22, 2022
13,526
Nancy Rittenhouse
May 22, 2022
13,525
Jena Smith
May 22, 2022
13,524
Edie Shaw
May 22, 2022
13,523
Ingrid Rodrigo
May 22, 2022
13,522
Sonya S
May 22, 2022
13,521
Alfred Gregory
May 22, 2022
13,520
Daniel Avichail
May 22, 2022
13,519
Shelly Jones
May 21, 2022
13,518
Anonymous
Send him to prison for this cruelty! Horrible acts!=(
May 21, 2022
13,517
Wayne Hernandez
May 21, 2022
13,516
Jackie Kerton
May 21, 2022
13,515
Michelle Peters
Lock up this disgusting Jeffrey Dahmer wannabee. He shouldn't be in society at all.
May 21, 2022
13,514
Celeste Nieves
May 21, 2022
13,513
Margo L
You are a sick disgusting piece of shit that needs to go to jail - period.
May 20, 2022
13,512
Gerri Reynolds
May 20, 2022
13,511
Chris Van Enkenvoort
May 20, 2022
13,510
Jasminka Brayton
May 20, 2022
13,509
Anonymous
Put him in the freezer and let him die like that. He is crazy
May 20, 2022
13,508
Heather Dees
May 19, 2022
13,507
Sandra Cauiola
May 19, 2022
13,506
Rosemary White
He deserves the Death Penalty
May 19, 2022
13,505
Debra Ryan
May 18, 2022
13,504
Kristine Whetstone
May 18, 2022
13,503
Raluca Florea
May 18, 2022
---