Sign: Investigation Reveals Cows Stabbed, Beaten, Injured, Dying At Dairy Farms
Published: October 03, 2023 at 02:55 AM Author:
PENNY EIMS
Fair Oaks, Indiana – A recent undercover investigation by the Animal Recovery Mission (ARM) has revealed the horrific cruelty at two dairy farms in Indiana. According to the animal rights organization, the recent undercover operation at Steve Bos' Windy Ridge dairy farms showed workers stabbing cows, hitting them with golf clubs, dragging them with machinery, and shooting them in front of other cows.

Photos Credit Animal Recovery Mission
Exploited cows, who were already born to give their life to the dairy industry, were observed being subjected to heinous abuse by employees who should be tasked with giving them care.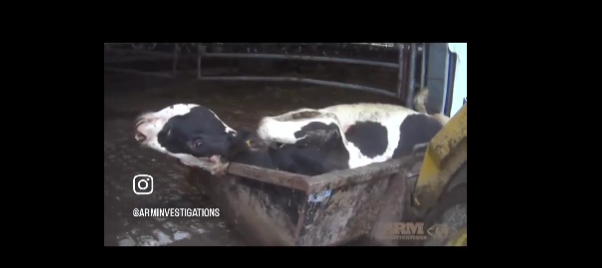 ARM alleges that the two Jasper County farms are affiliated with Fair Oaks Farms, which came under fire in 2019 following an undercover operation by ARM that revealed appalling treatment of dairy calves.
Fair Oaks Farms made changes after ARM's video footage went viral, and the current ARM undercover operation was meant to be a follow-up to see if conditions had truly improved. ARM claims conditions are worse than ever, but Fair Oaks Farms denies any ties to the two farms that the current footage came from.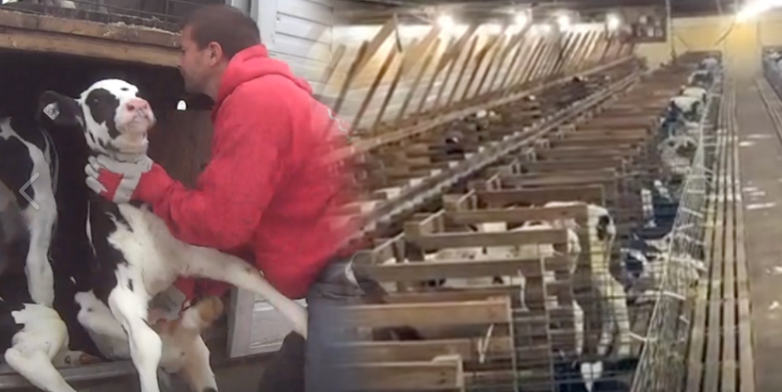 Bos said:
"I would like to make it clear that I do not sell milk to Fairlife, I am not one of the dairies of Fair Oaks Farms, and Sue and Mike McCloskey do not have ownership in Windy Ridge Farm."
The Jasper County Sheriff and Newton County Sheriff are investigating ARM's allegations of cruelty and abuse, as is the Indiana State Board of Animal Health.  The agencies are working to determine if Fair Oaks Farms is affiliated with the dairy farms where the undercover operation took place.
Regardless of the possible affiliation to Fair Oaks Farms, cows at these farms were subjected to appalling cruelty. If you are sickened by the way they have been treated, please add your name to the petition today!
Full details of the ARM investigation here.
https://youtu.be/LmiYvA8UGQw
We the undersigned demand that the authorities hold Steve Bos' Windy Ridge dairy farms accountable for the appalling treatment of cows in their care. Employees who took part in this abuse must be fired and charged for their cruel actions, and the farms must put permanent changes into place to ensure that NOTHING like this ever takes place again. This petition acts as our collective endorsement for the maximum penalty allowed by law. 
Individuals are presumed innocent until found guilty in a court of law. Animal Victory relies upon the authorities and the court system to determine guilt or innocence.
News
Prior signatures: 16,883